The large central table aligned with the fireplace sets the scene for the chef's radical proposition, breaking free from current gastronomical norms.
Standing at 7 metres long, La Nef and its huge benches make the idea of convivial sharing around a meal a reality. It evokes the building's past, while remaining firmly rooted in the present.
Two vast solid oak surfaces, marked and worn, are linked in the middle of the table by inlay keys. The five limestone pillars sit flush with the tabletop, visible from above.

We have sculpted the surface asymmetrically and sought for it to glisten, so that it reflects the French-style ceiling and wooden pillars, warping them like the distorted memory of a distant past.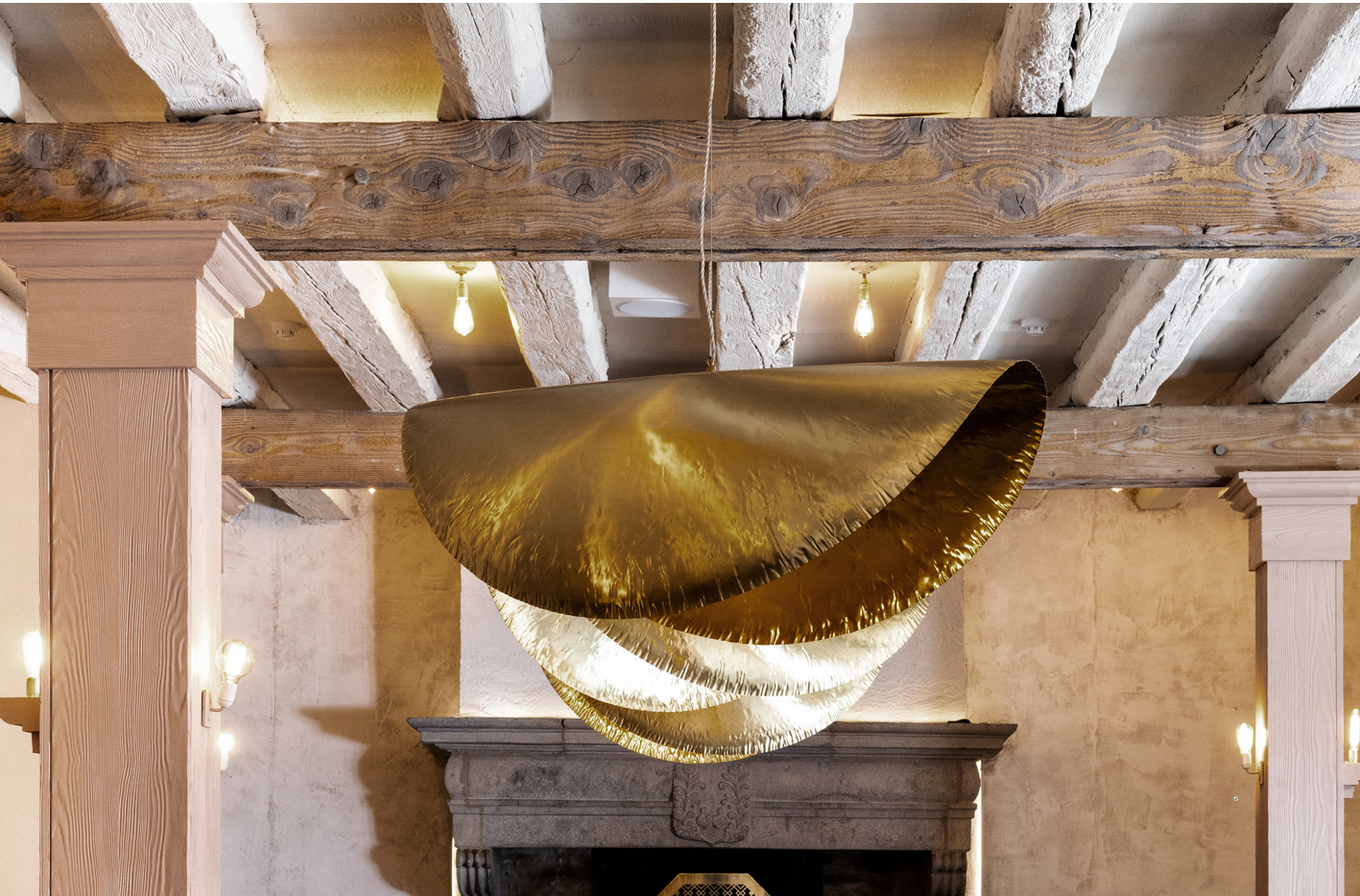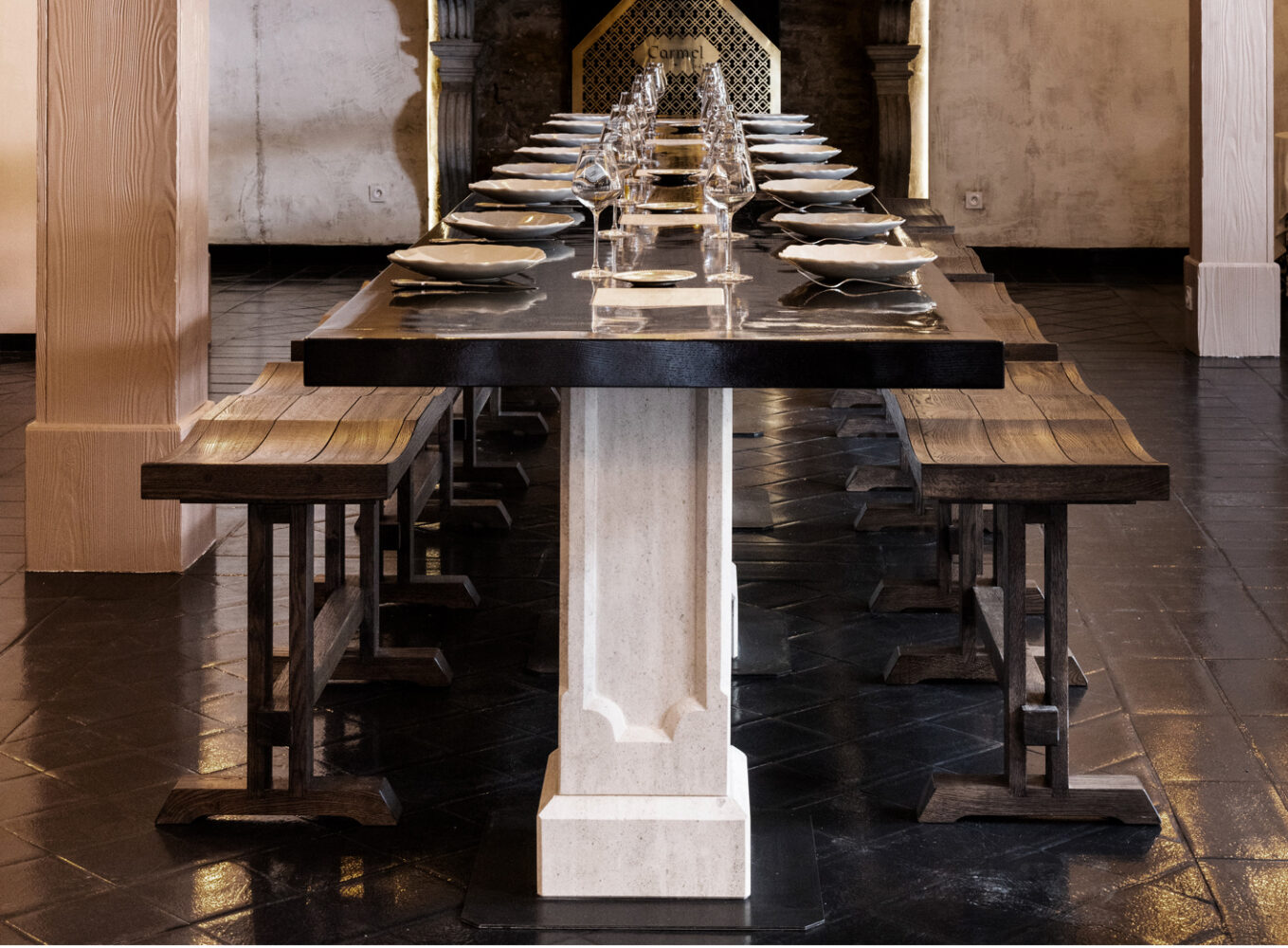 Photography by Yoan Jeudy

La Nef  is designed to serve 16 people, seated at equal distances from each other.
We have carved out the accompanying benches to hint at signs of frequent use over time.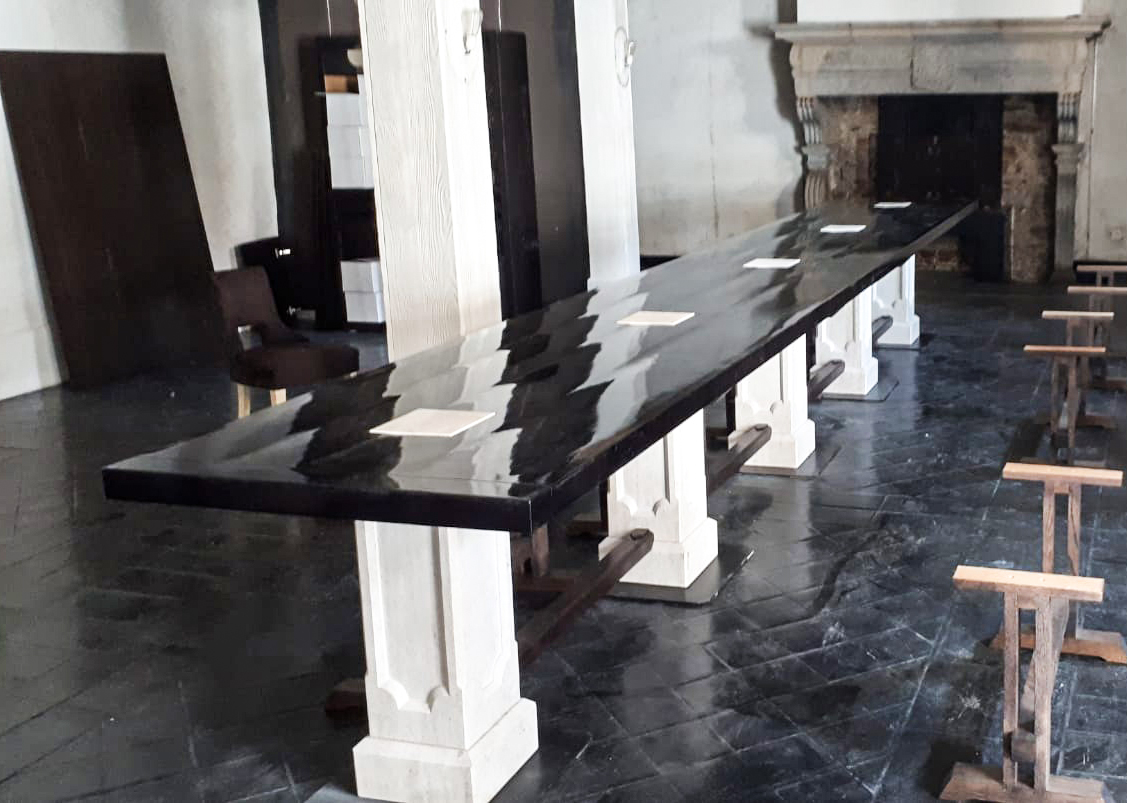 The brilliant shine of the plateau reflects a voluntarily modified image of the building's ancient beauty.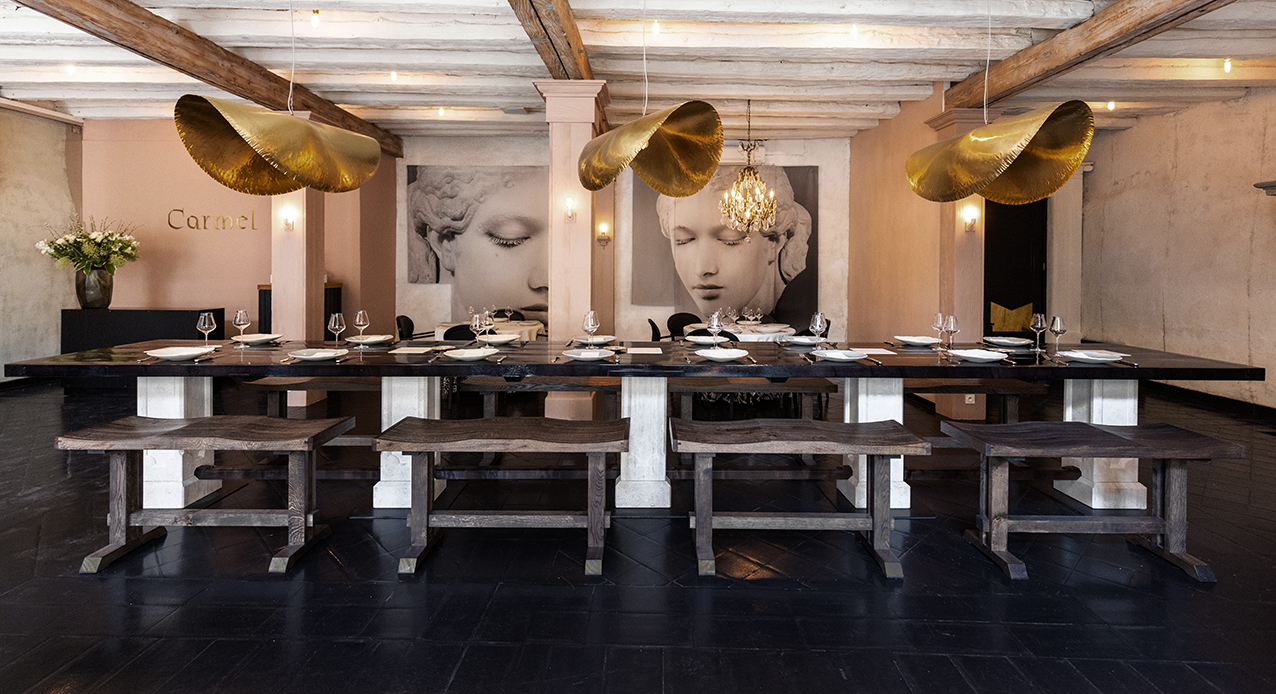 CARMEL HOTEL RESTAURANT
[ FORMERLY MAISON JEUNET ]
9, RUE DE L'HÔTEL DE VILLE
39600 ARBOIS
Thanks to Gaëtan Nozet & Lourenço Pires.