The natural beauty of these logs, taken from the Amazon rainforest, required minimal intervention on our part.
The boles resemble roots bound to one another to form a sinuous, ridged body.
From these trunks, we have created sections of different heights, and showcased the outlines generated by the blade's passage through the wood.
The surface has been redrawn and cut into solid brass, and then polished and varnished with a "high shine" effect.
The custom-made plate applied to the tree's cross-section is like a drop of sap emerging from the trunk. 
Each Acariquara model is engraved with the GPS location of the original tree.
Taking samples of trees is only carried out by the local populations, at a rate of one specimen per hectare every 35 years.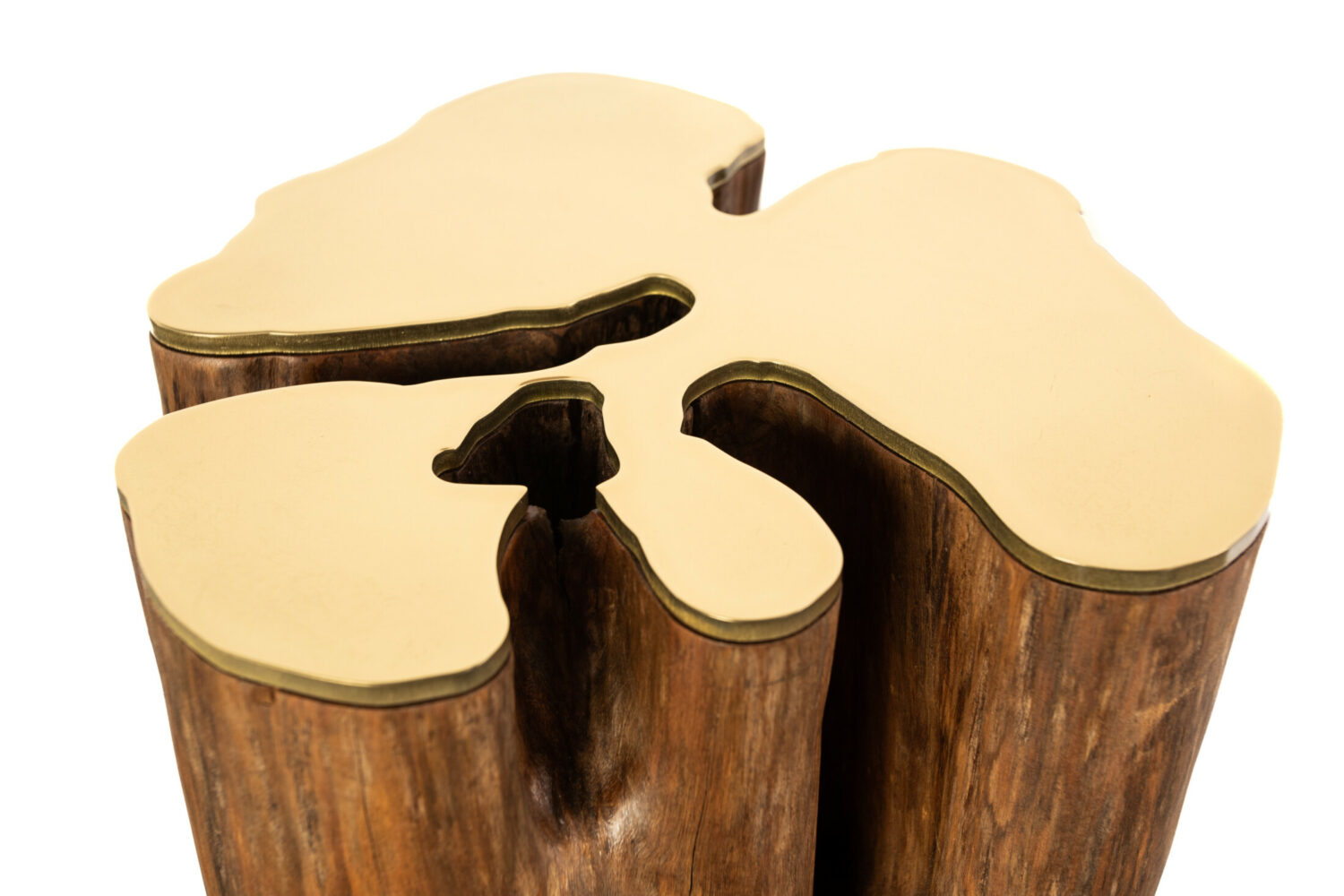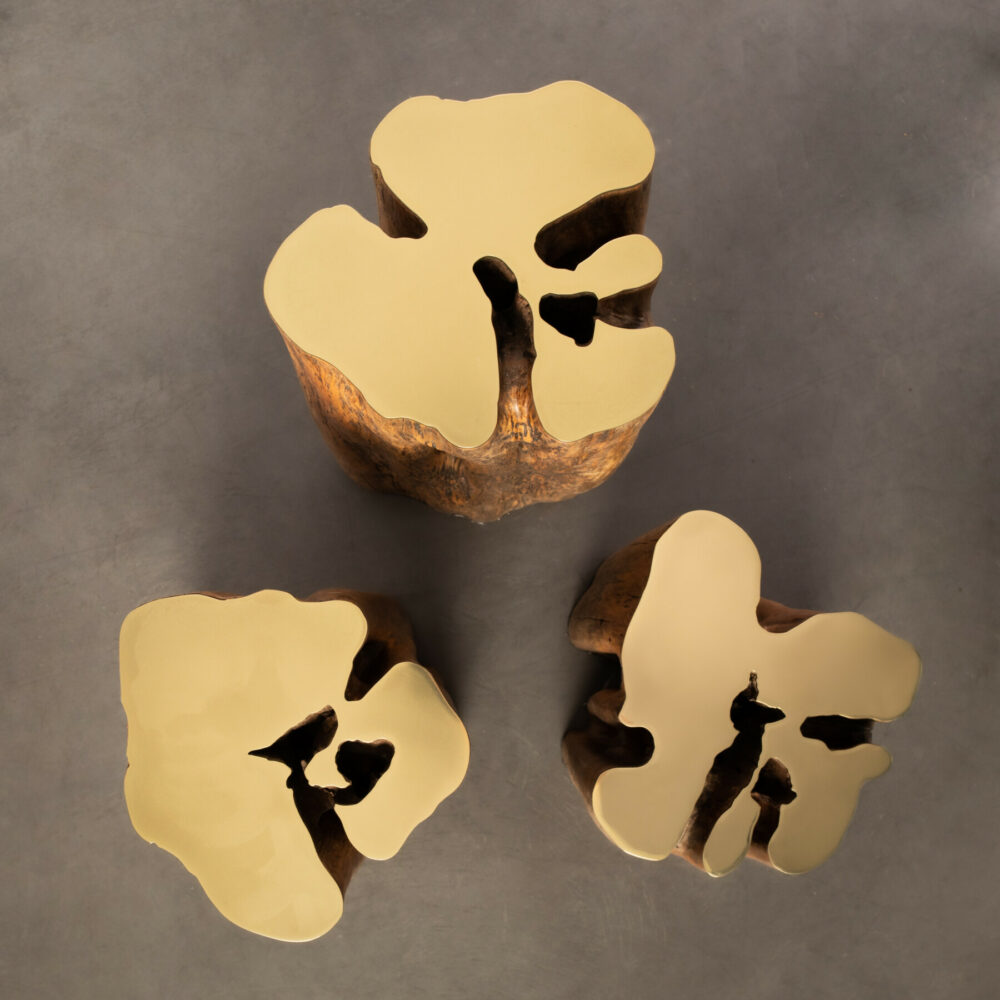 A drop of sap, like an efflorescence, accentuates the surface of the Amazon's Acariquara trees.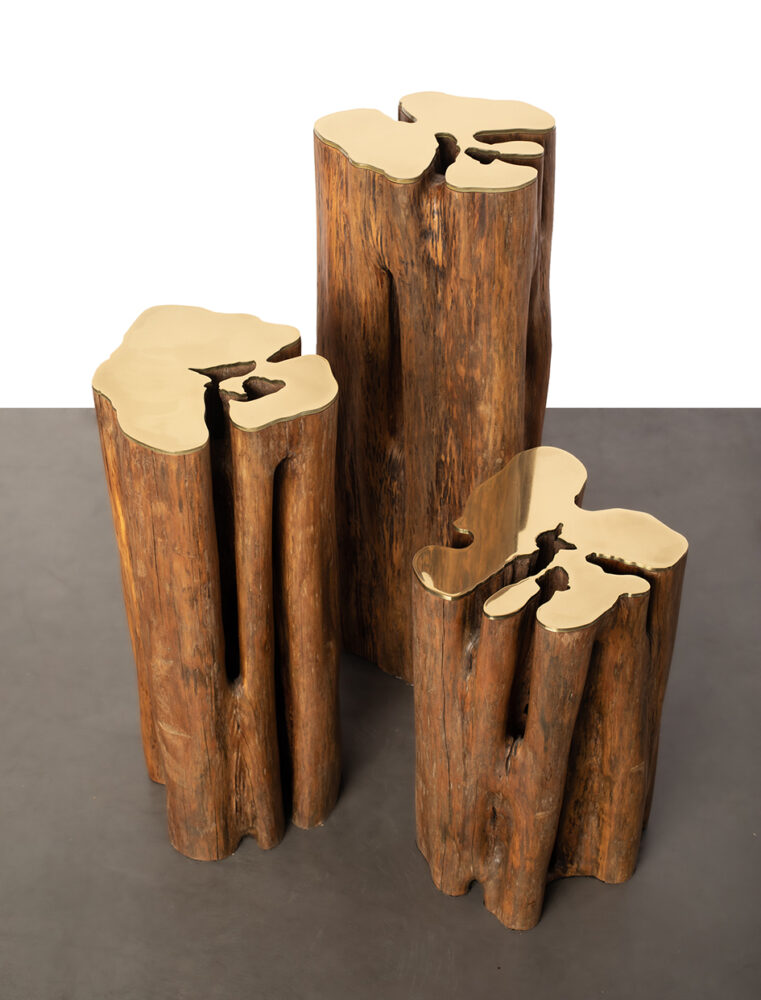 The selected trunks are brushed, and then worked to a naturally oily finish.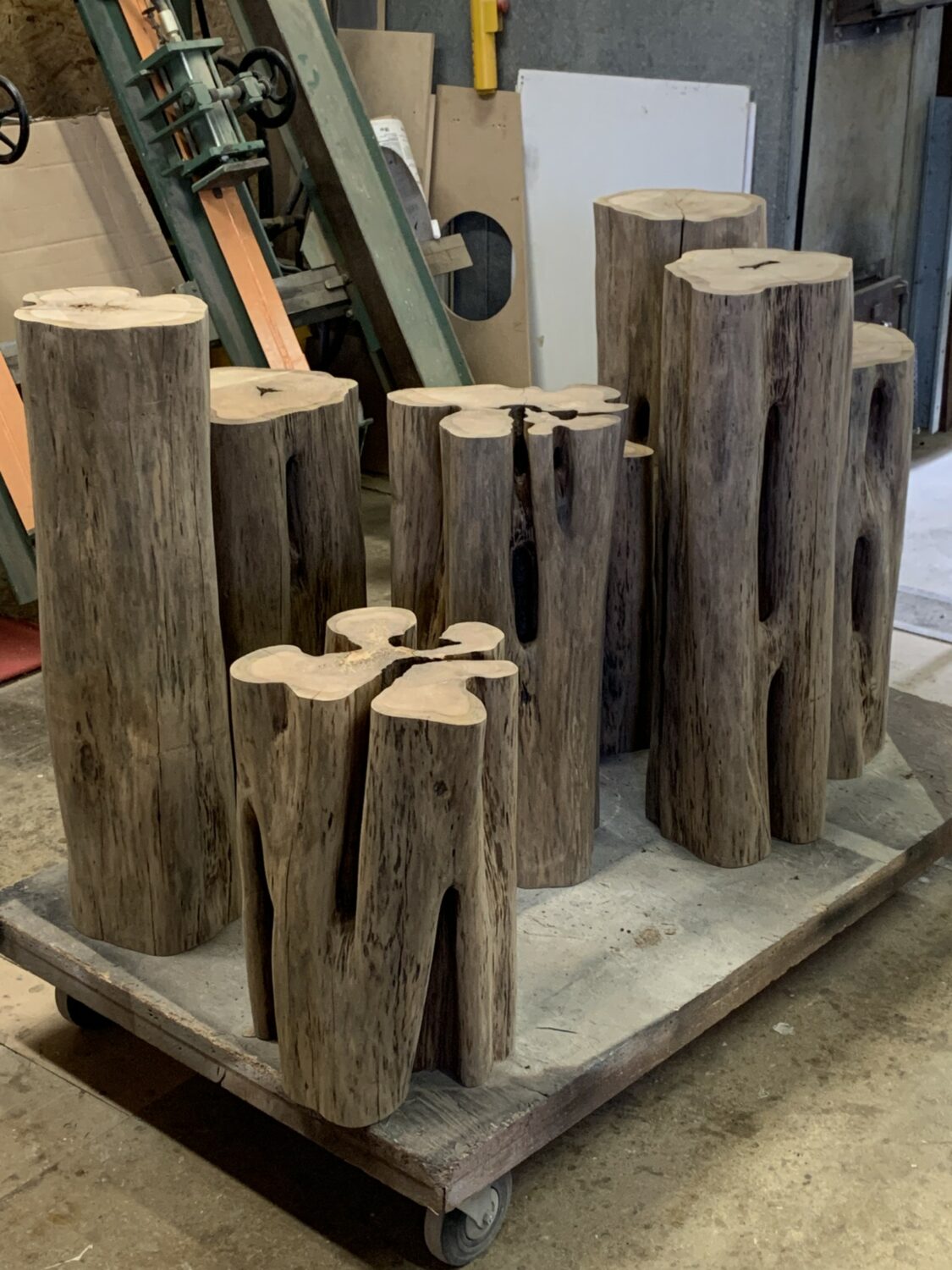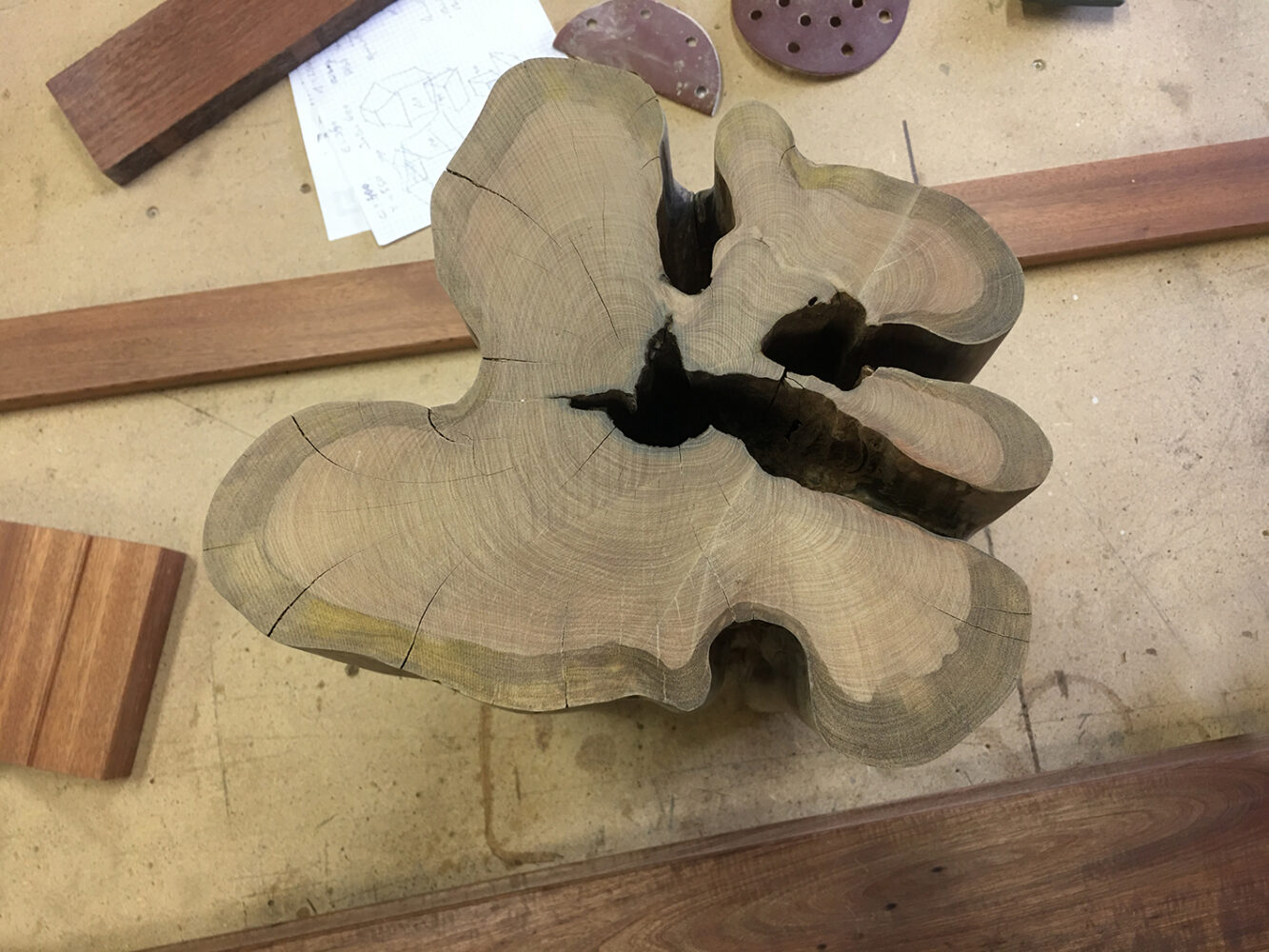 The cross-section is levelled by hand and then scanned, allowing us to create a unique solid brass plate for each object.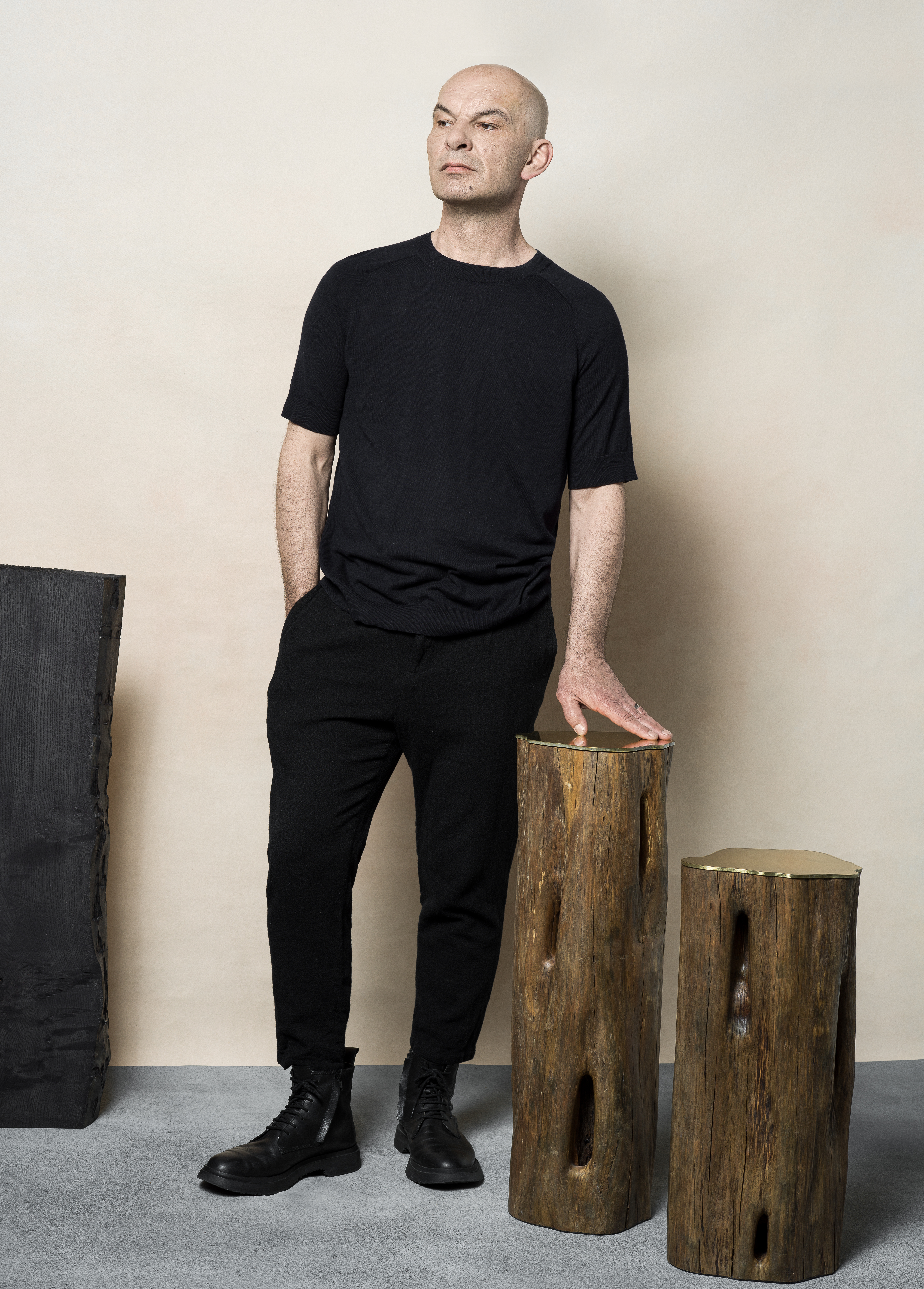 Photography by P-E Saillard
Thanks to Stephane Glannaz & Gaëtan Nozet.