Alpaga was born out of the desire to establish a different relationship with furniture, bringing us physically closer to it.
The structure of the piece, its storage space and our personal possessions, are hidden behind flowing linings.
The idea of touching it, stroking it, brushing it softly, become new ways of accessing its contents.
The fringe itself is a backdrop which changes at the pace of its colourful vibrations.
The superposition of different coloured tassels enriches the surface with dynamic moiré effects.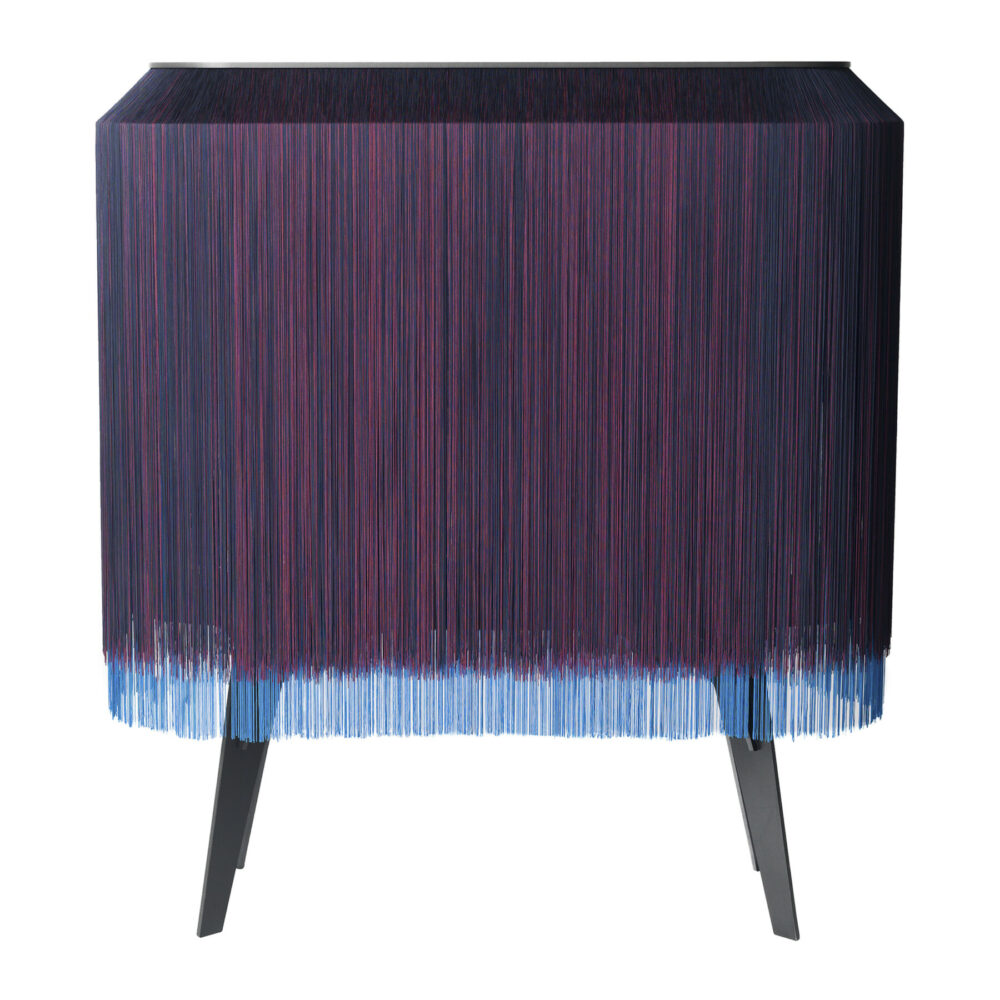 Bar, dressing table, or writing desk, a range of different uses can be nestled inside this deliberately surprising type of furniture.
The structure is designed to be a strong symbol. The exterior skin, on the other hand, is delicate, flexible, vibrant, and colourful.
Using it encourages subtlety; a gentle touch.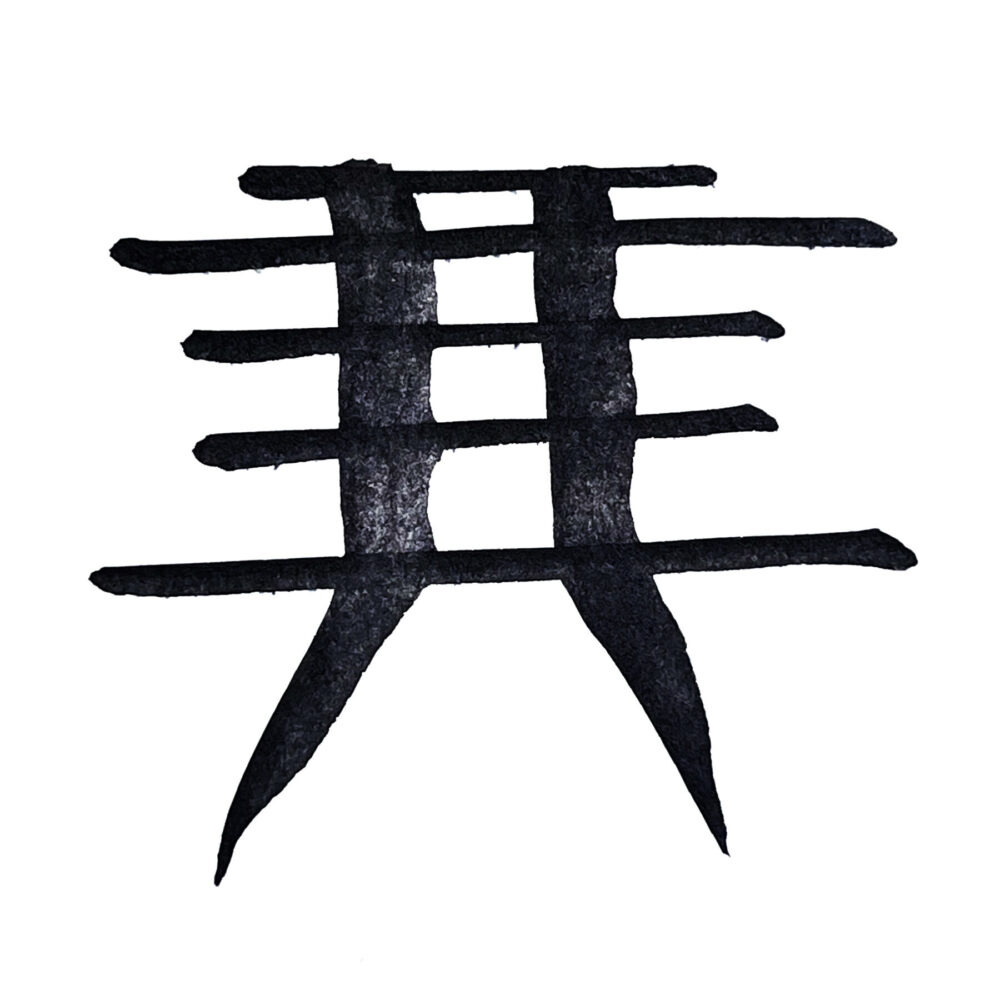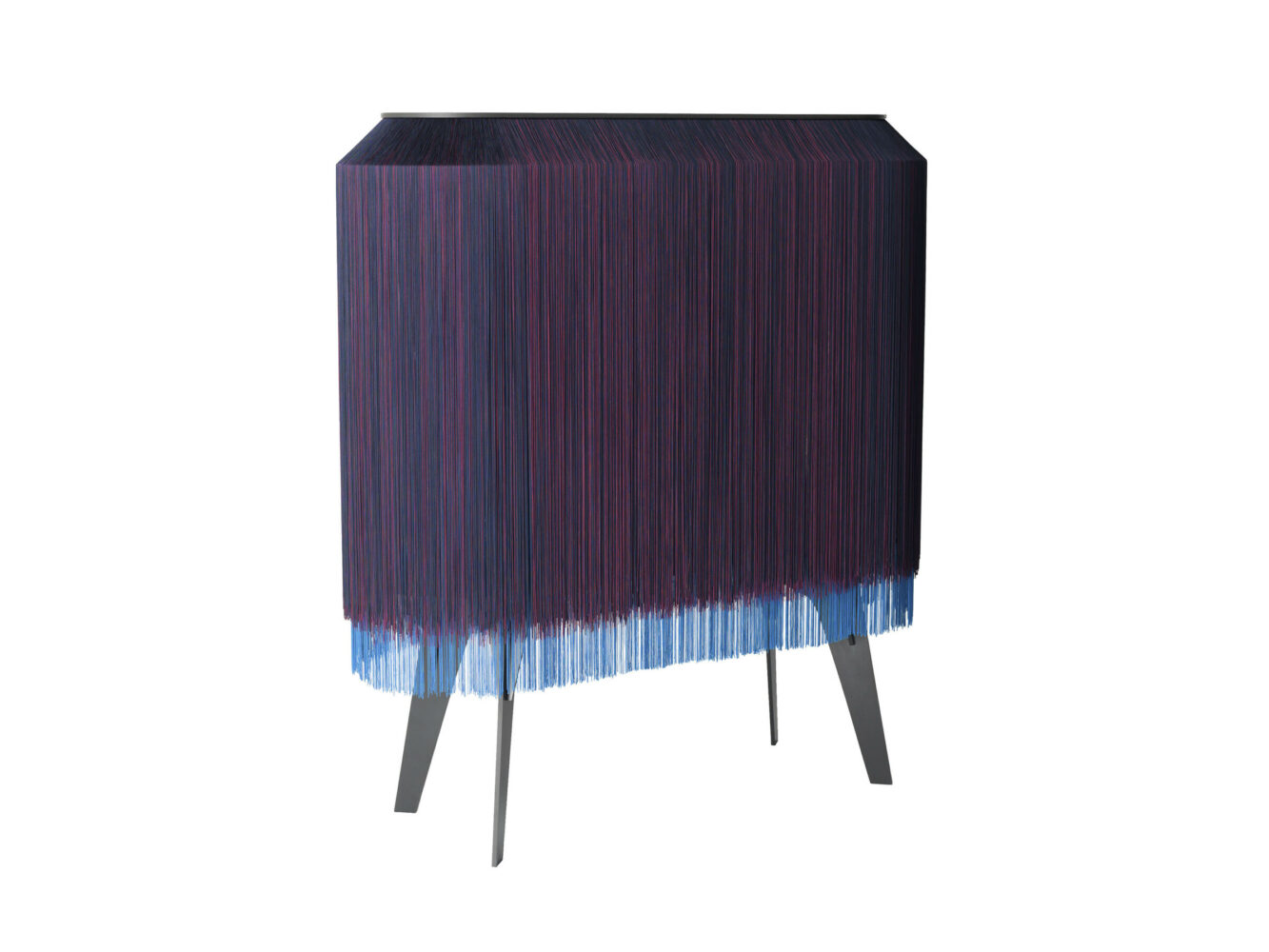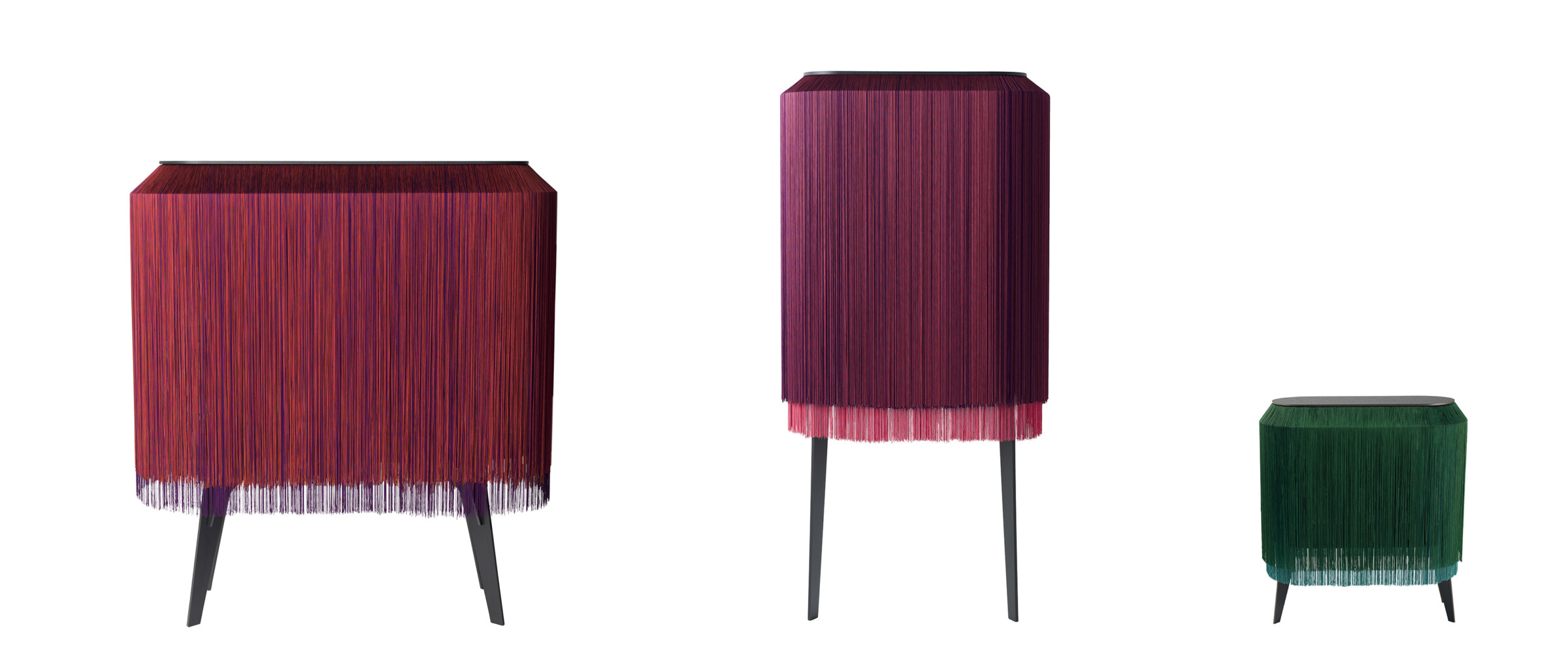 Personal effects are hidden from view, enveloped in the long fringes' warm embrace.
Alpaga, Lady Alpaga & Baby Alpaga, ibride édition.
Croquis & recherches 2018
Thanks to Olivier Guerraz, and all of the staff at ibride.