Diane is designed as a slender, graceful presence, a pose adopted from an untamable animal.
We can only observe it from afar, hidden from view. Thus, the distance smooths over the details and its contours.
Stylised in its animal form, we have sought agility, finesse in balance, in order that we might share the moment of calm before the rush of the chase.
Stripped of its details, the line is considered essential, like a three-dimensional calligraphy.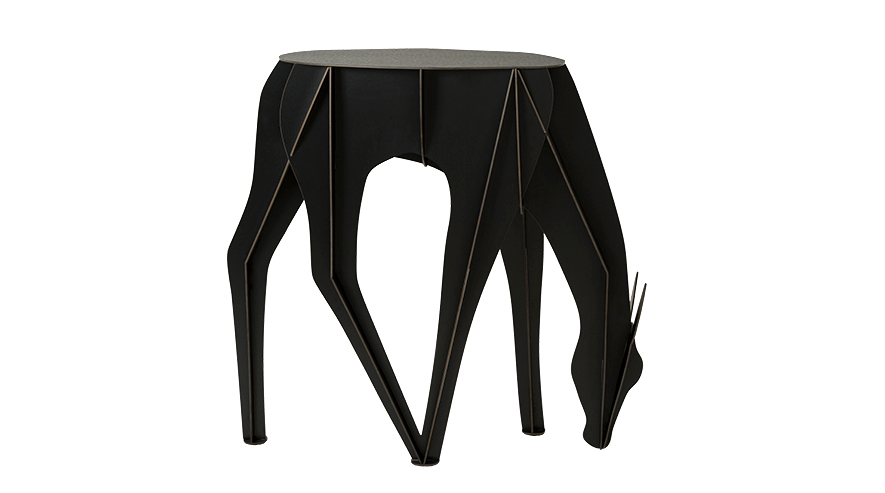 Rather than being a search for imitation or anatomical precision, Diane marks a return to drawing and simplicity. It is a way of rethinking the animal form constrained by the balances and symmetries specific to the manufactured object.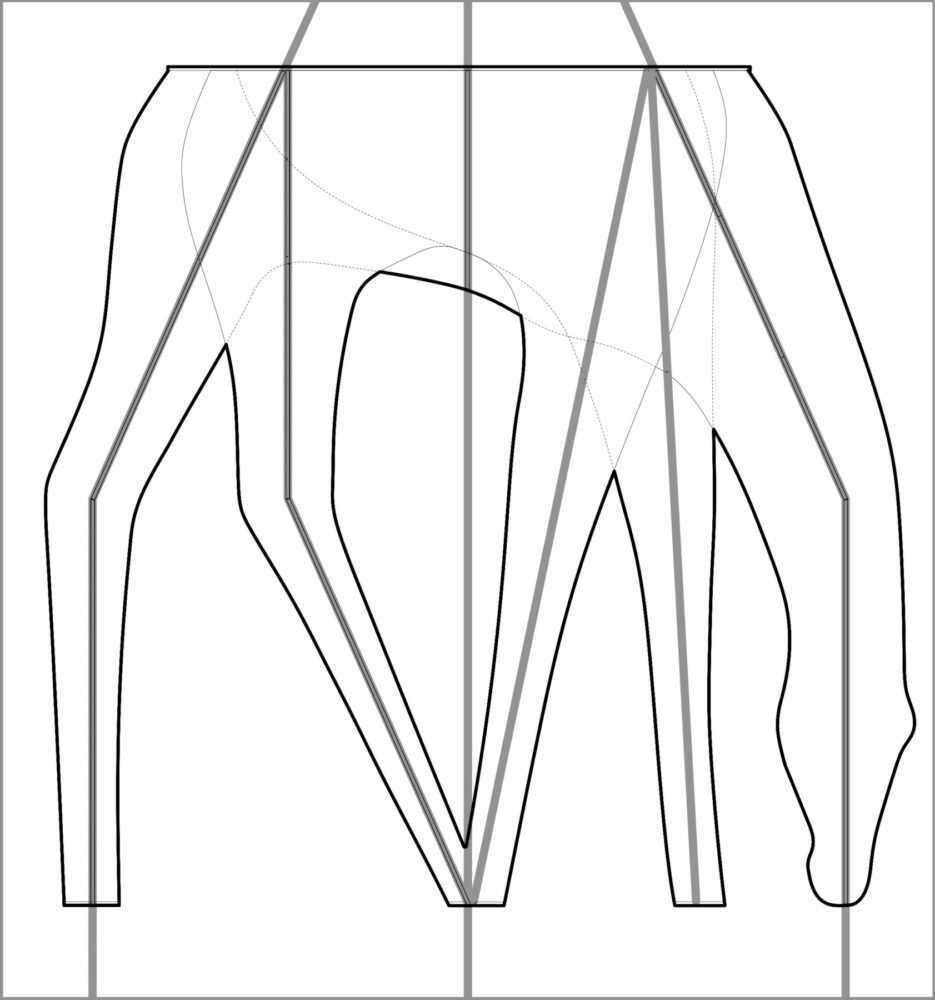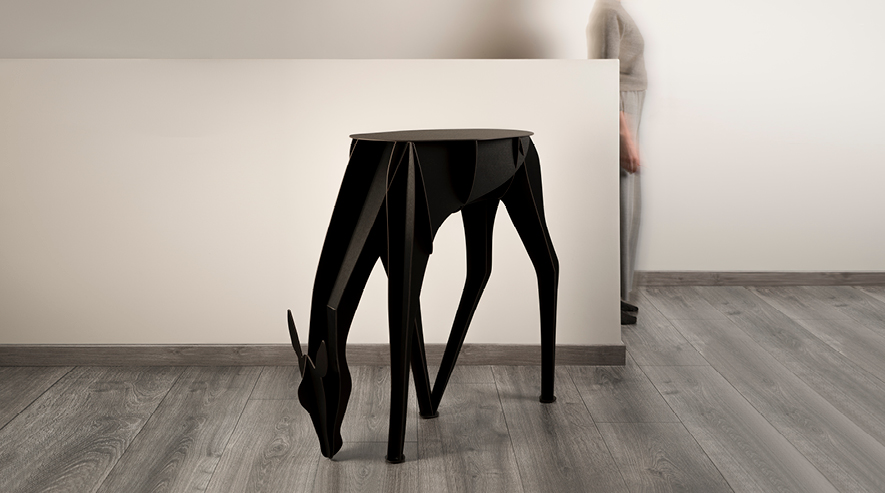 Thank you to all of the ibride staff, who have supported the Mobilier de Compagnie collection from the start.