Designed to be like an open book, we wanted the corner armchair of Folio to create a bracket with its armrests.
Used as a wing chair or placed side by side, it offers different ways of sitting down to talk. Different arrangements in combination with the ottomans make it possible to go back to a more classic sofa shape.
The system is a bespoke creation for the hotel
The surfaces at the back of each armchair have been engraved in the ibride workshops, as a bas-relief depicting fur, feathers, and scales.
Each one of these was designed to resonate with the long reception desk.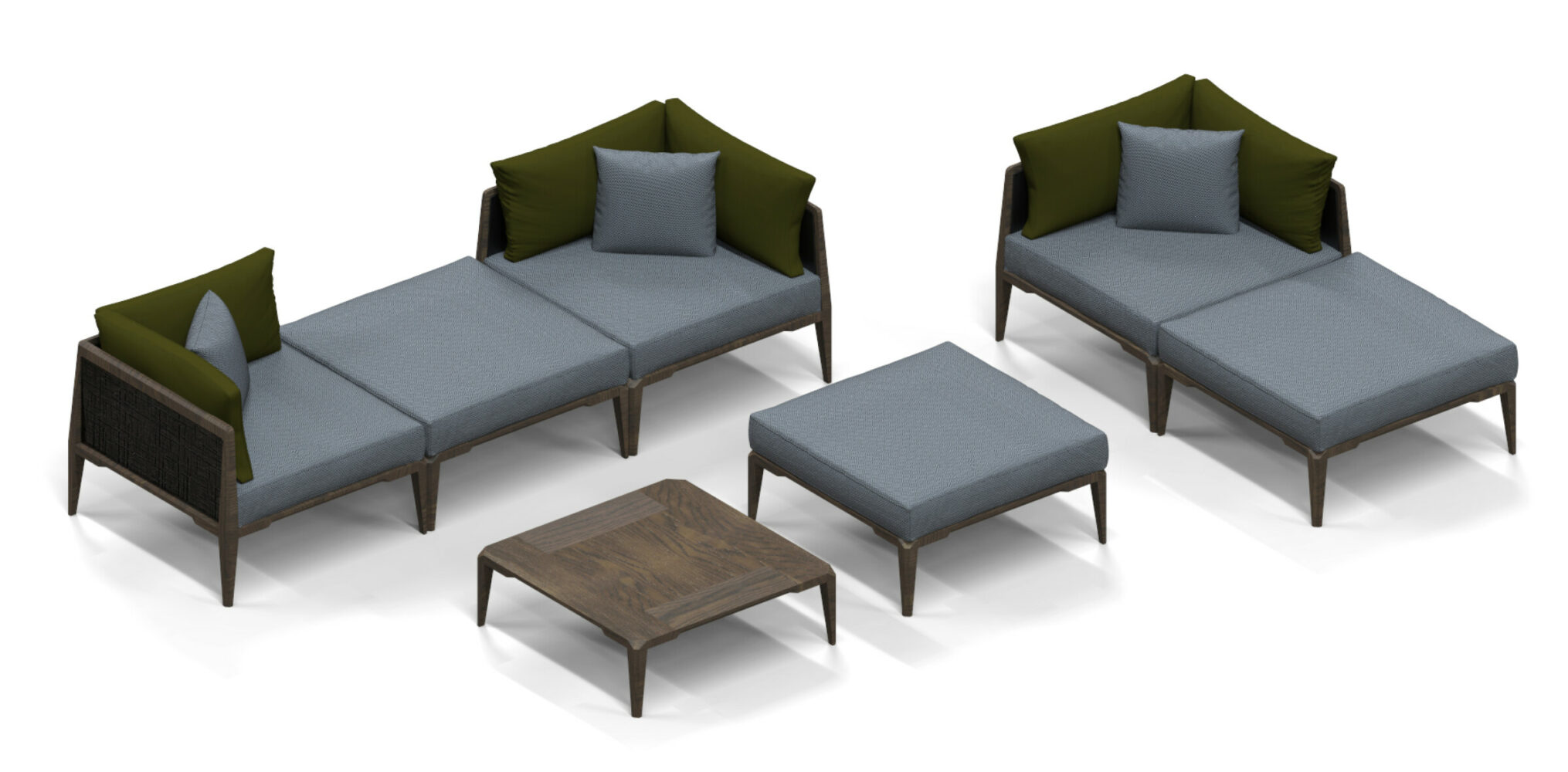 The armrests demarcate a space within which surfaces, uses, and heights vary. 
photography by P-E Saillard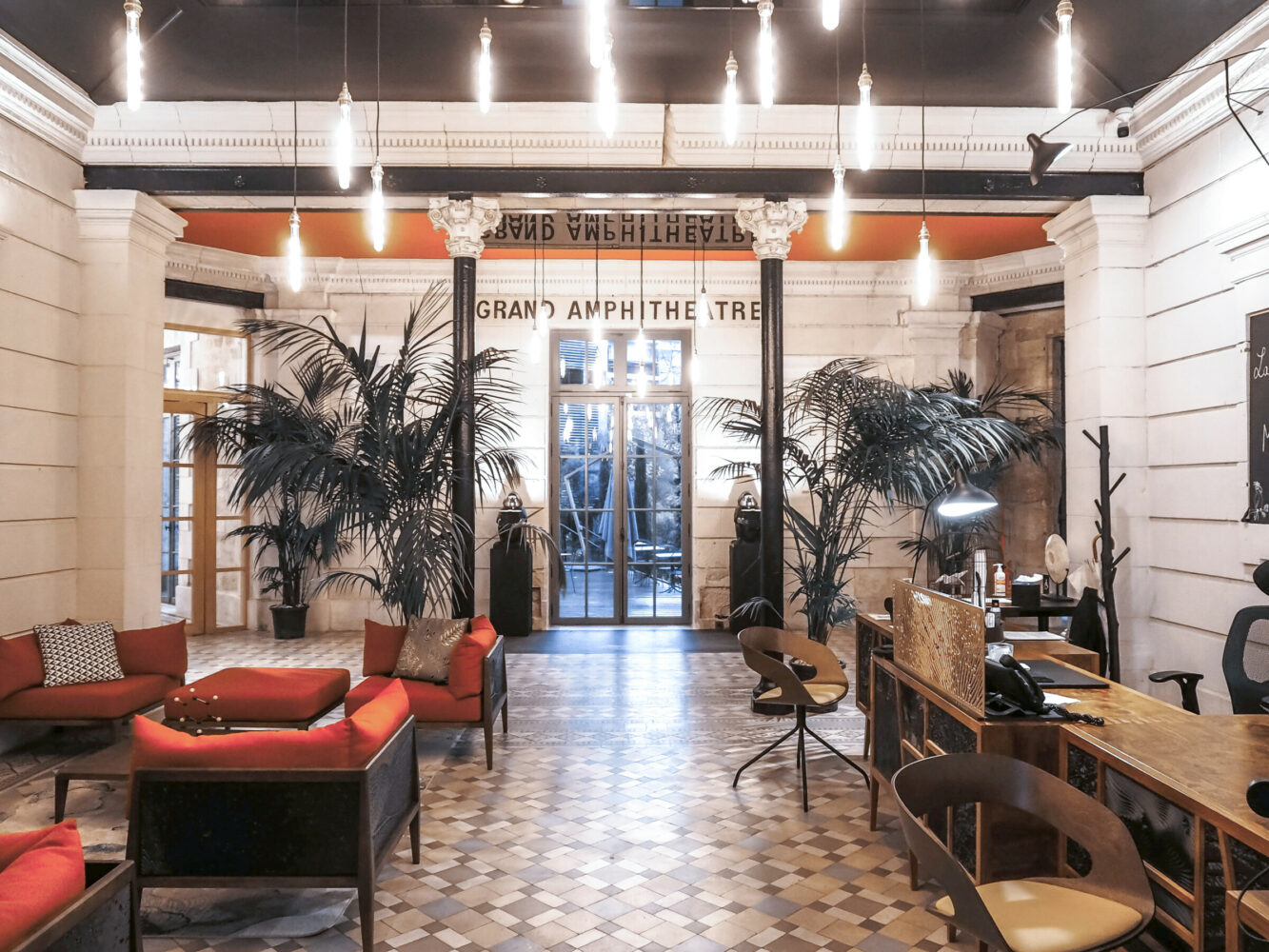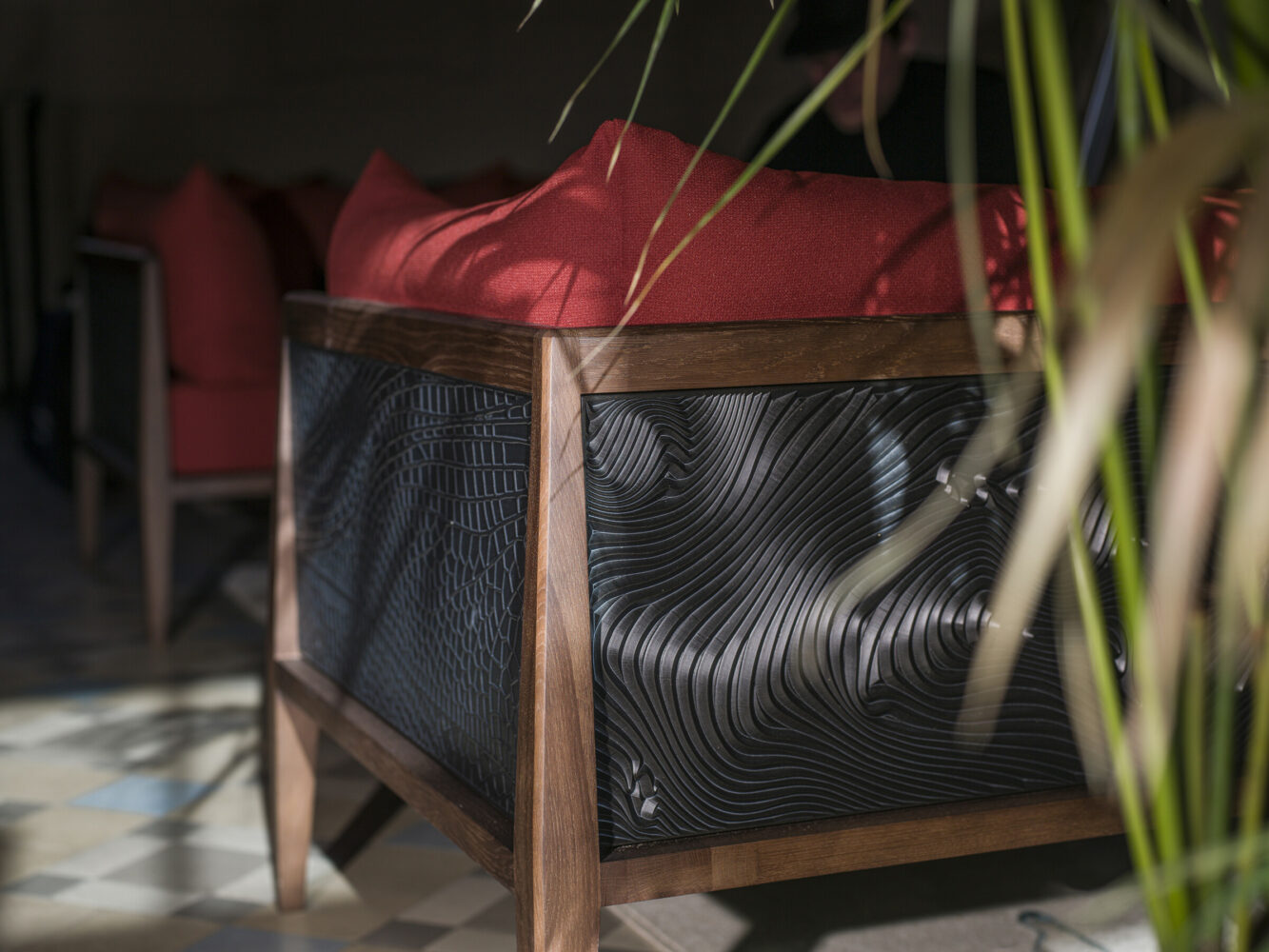 photography by P-E Saillard
LA ZOOLOGIE HOTEL
151, COURS DE LA MARNE
33800 BORDEAUX
A huge thank you to Hélène & Francois Touber, as well as the ibride workshops.