The emotion arose from seeing the ibex at the Cingino dam in Italy.
These animals hasten to climb this dizzying slope with their offspring, so that they can lick the salt off the dam's mineral wall.
We sought to immortalise this moment with a piece of furniture hugging the vertical surfaces of the house, eyeballing us from the lofty heights above us.
It's accompanied by a series of small shelves, depicting the footholds on its precipitous path, La Voie d'Horace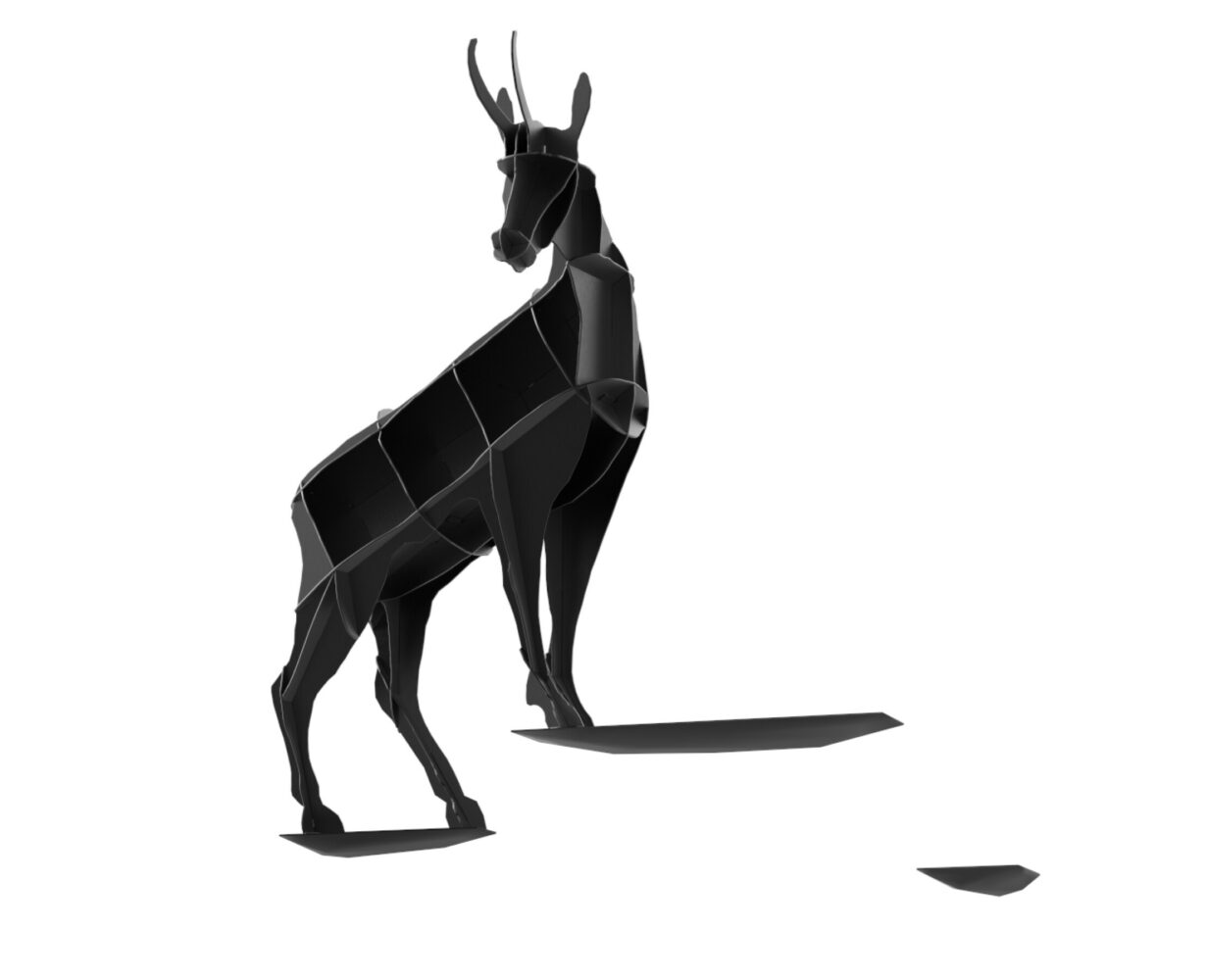 Once again, it's the sudden appearance of wildness in our everyday lives which provokes emotion.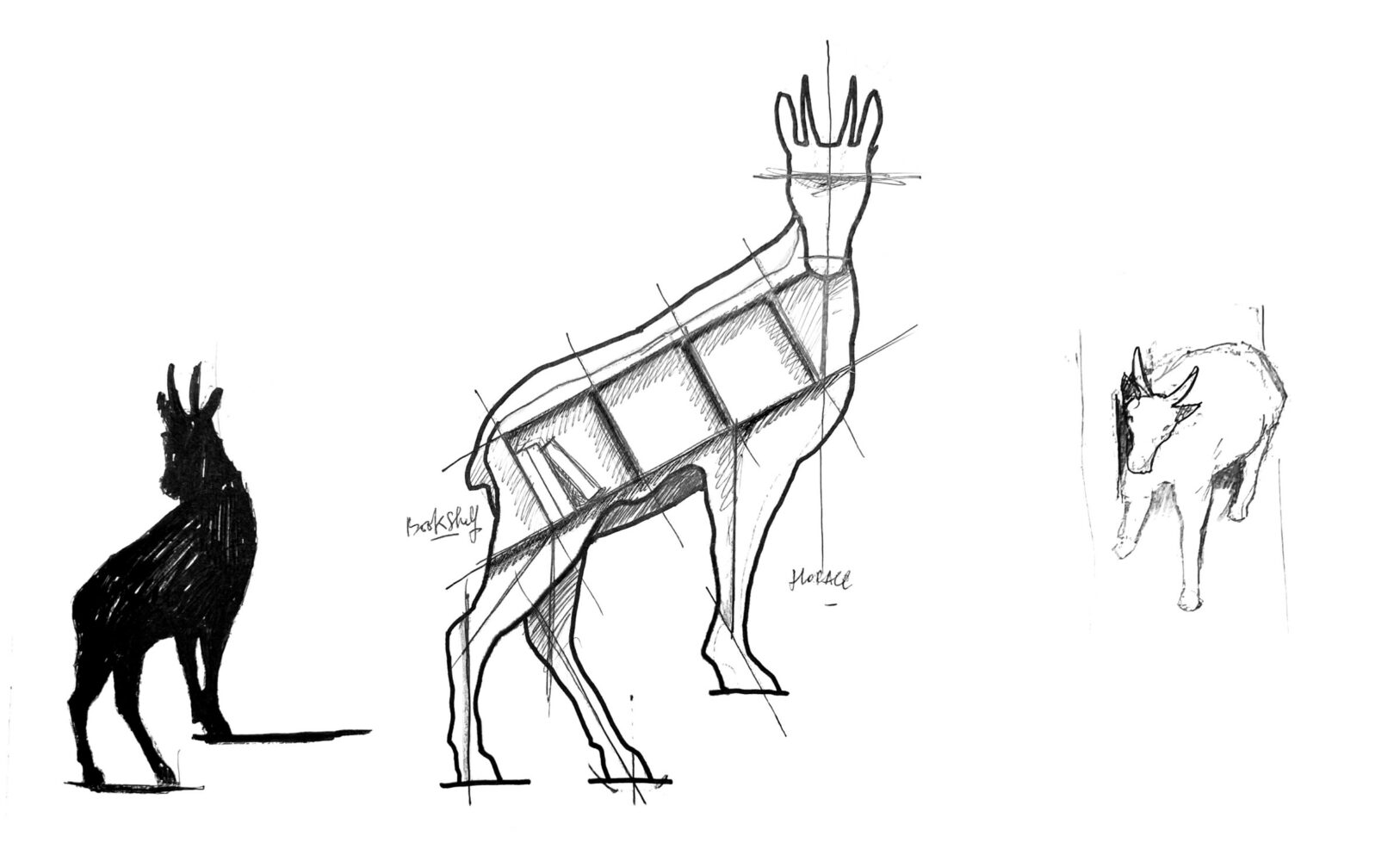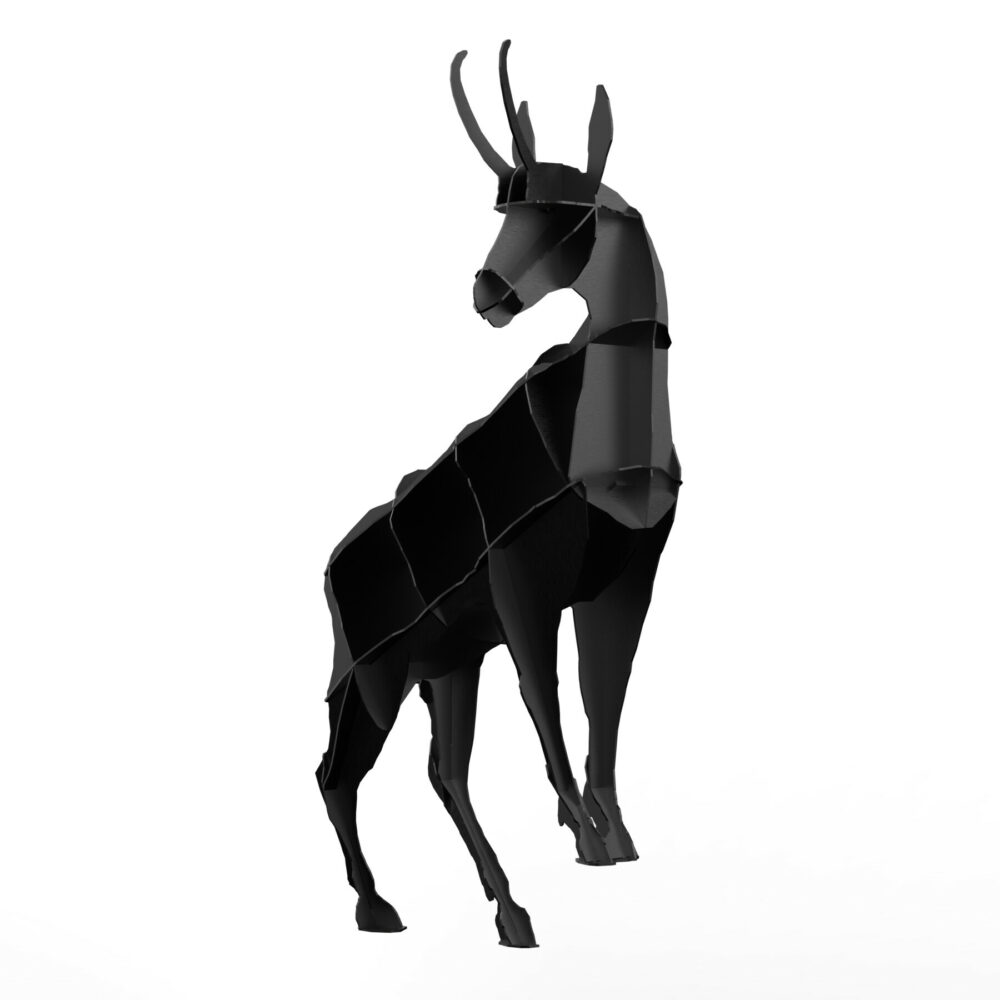 The outline is tense, sinewy, giving the silhouette wild, elusive features. The head turned at an angle allows looks to be exchanged, breathing life into the figure, a little of the reality of the animal from which it is inspired. 
Sketches and research, 2018
Thanks to Etienne Pageault, Carine, Fabrice, and all the staff at ibride.