Returning to our culinary origins
The desire for traditional cuisine, taking inspiration from its heritage, is conceptualised around the idea of sharing.
There are no more pre-plated meals, but rather sharing plates, main courses and desserts, to pass around the dinner table.
The decision made by Steven Naessens, the celebrated chef in charge of the kitchen's artistic direction, sets the tone.
Moving from the building's origins towards a new era
We put forward a comprehensive project which arose from the history of this very location, the vestiges of the ancient Carmelite convent of 1643.
The creation is steeped in the notions of simplicity, hospitality, and sharing.
In the centre, we have envisioned a vast table and benches, made for sharing in an approach similar to a refectory.
Our formal repertoire is sombre, the materials raw, and the colours natural.
Celebrating handcrafted materials
The furniture's design aims to embody the primary form and robust nature of the craftsmen of yesteryear.
Each surface will be modified to emphasise the signs of craftsmanship, and evoke the building's history.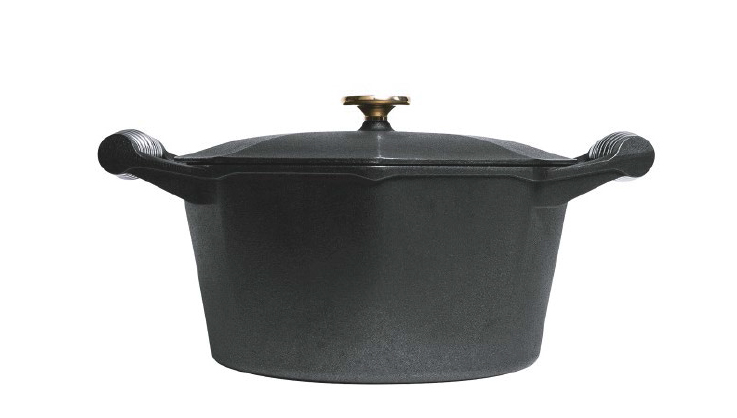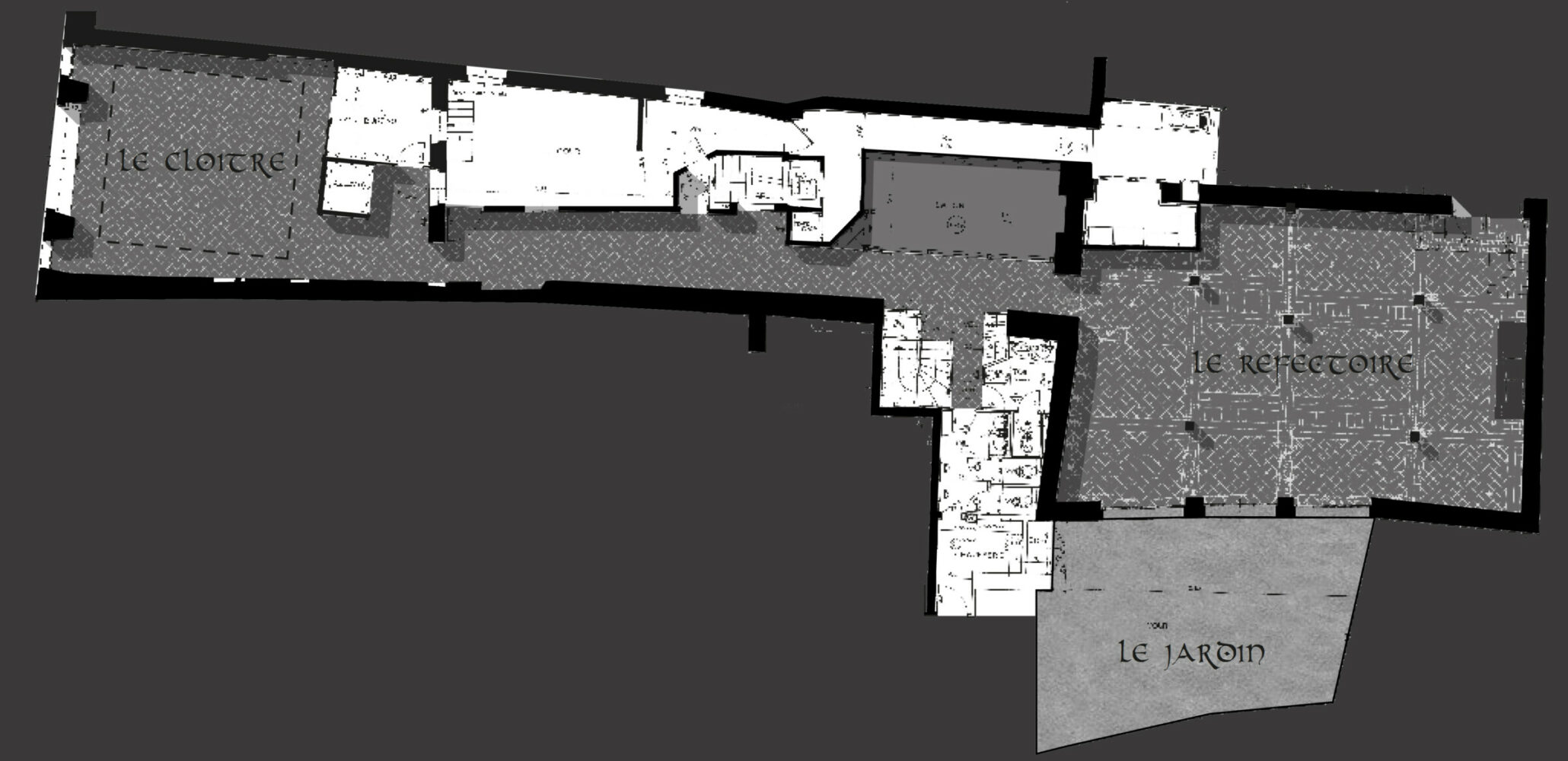 The layout of the premises is astonishing, with the reception opening out onto the street, and a long corridor like a rite of passage, which ends with the hotel restaurant dining area, boasting a large connected terrace.
The building's façade consists of a sign, along with two bright wall lights, all made out of polished, varnished brass. This material will become the common theme of the project, from the light fittings to the firescreen in front of the monumental fireplace.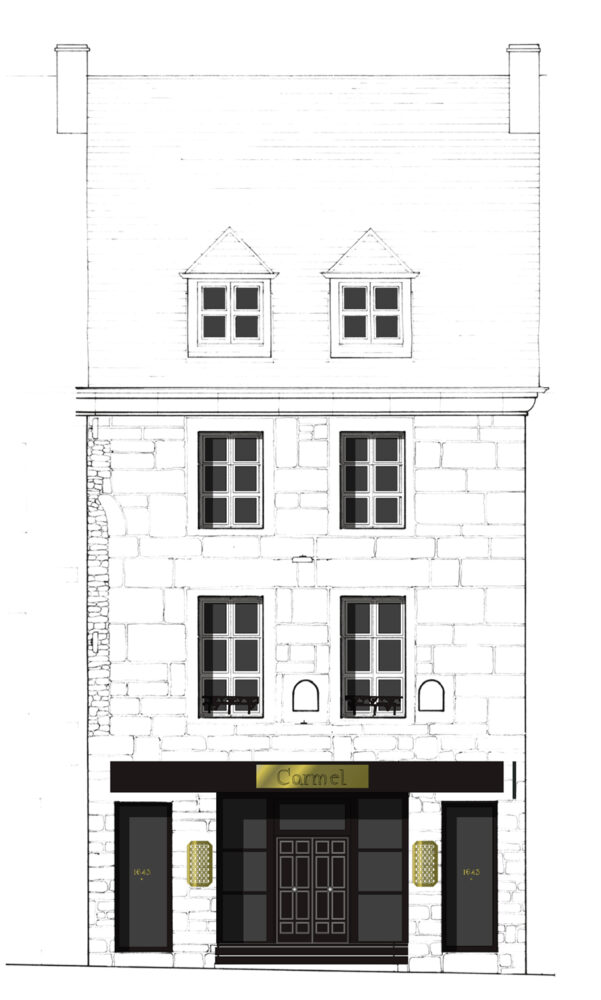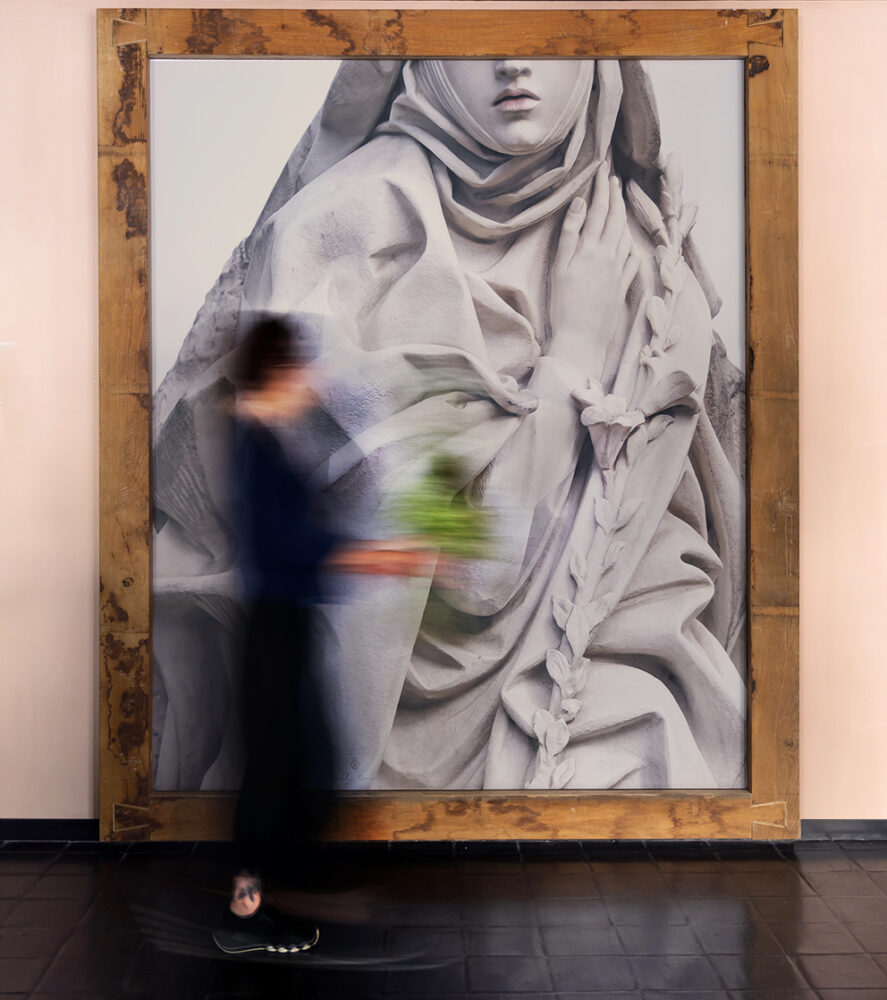 The image of Carmel makes her presence felt from the moment you walk into the building, in an unfinished timber frame of epic proportions.
Photography by Yoan Jeudy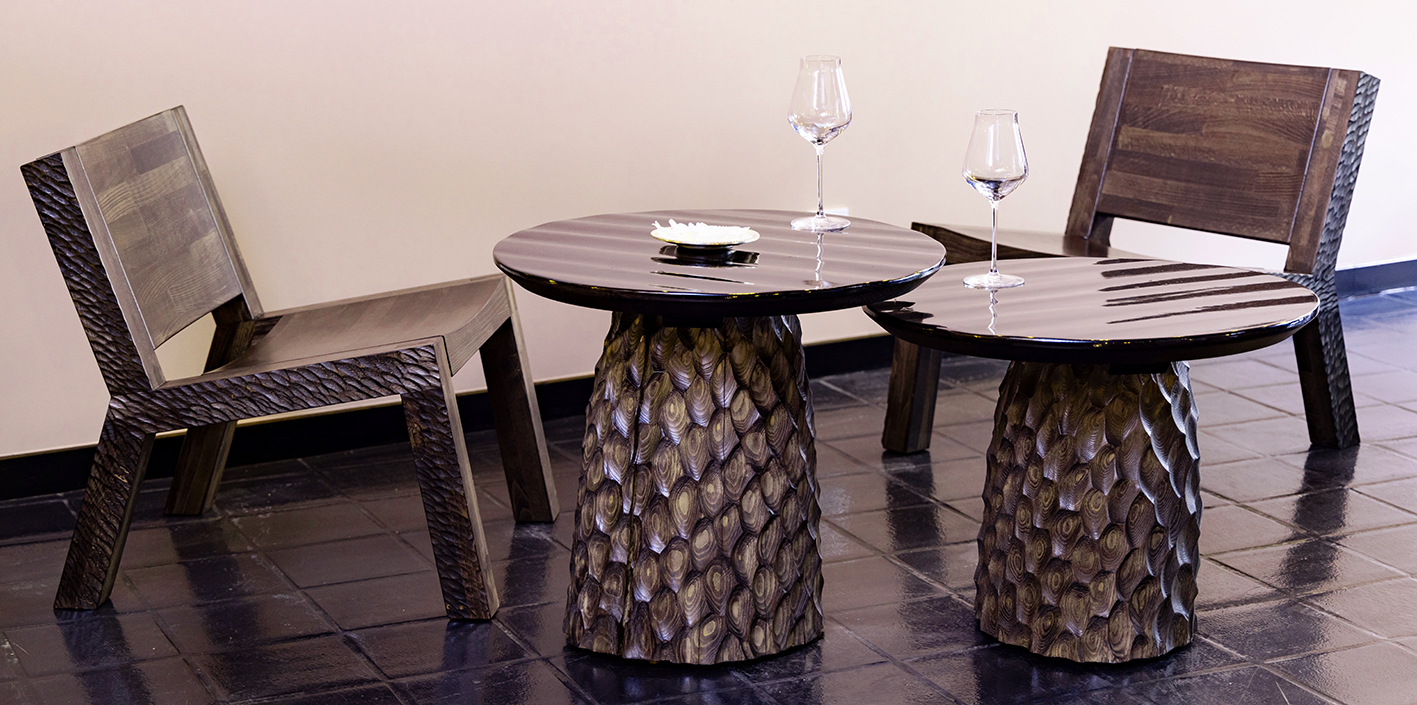 Photography by Yoan Jeudy
The furniture, with its sombre features, places value on craftsmanship.
Each table is unique, carved into the trunks of hundred-year-old beech trees.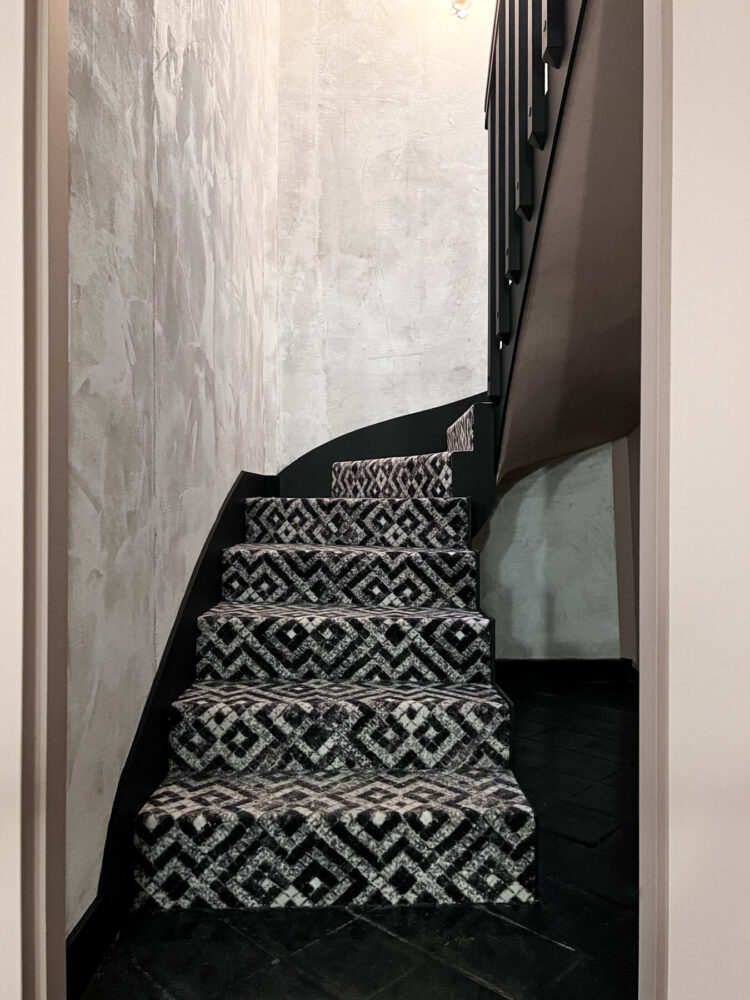 The carpet on the upper floors of the hotel is designed as a play between visual minerality and tactile softness.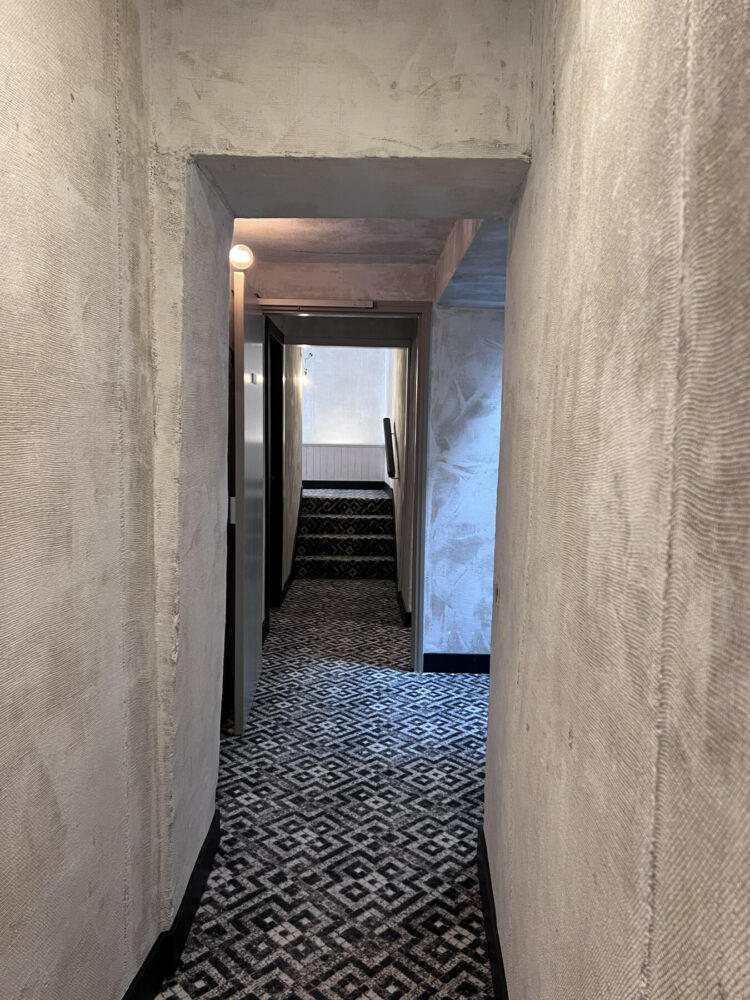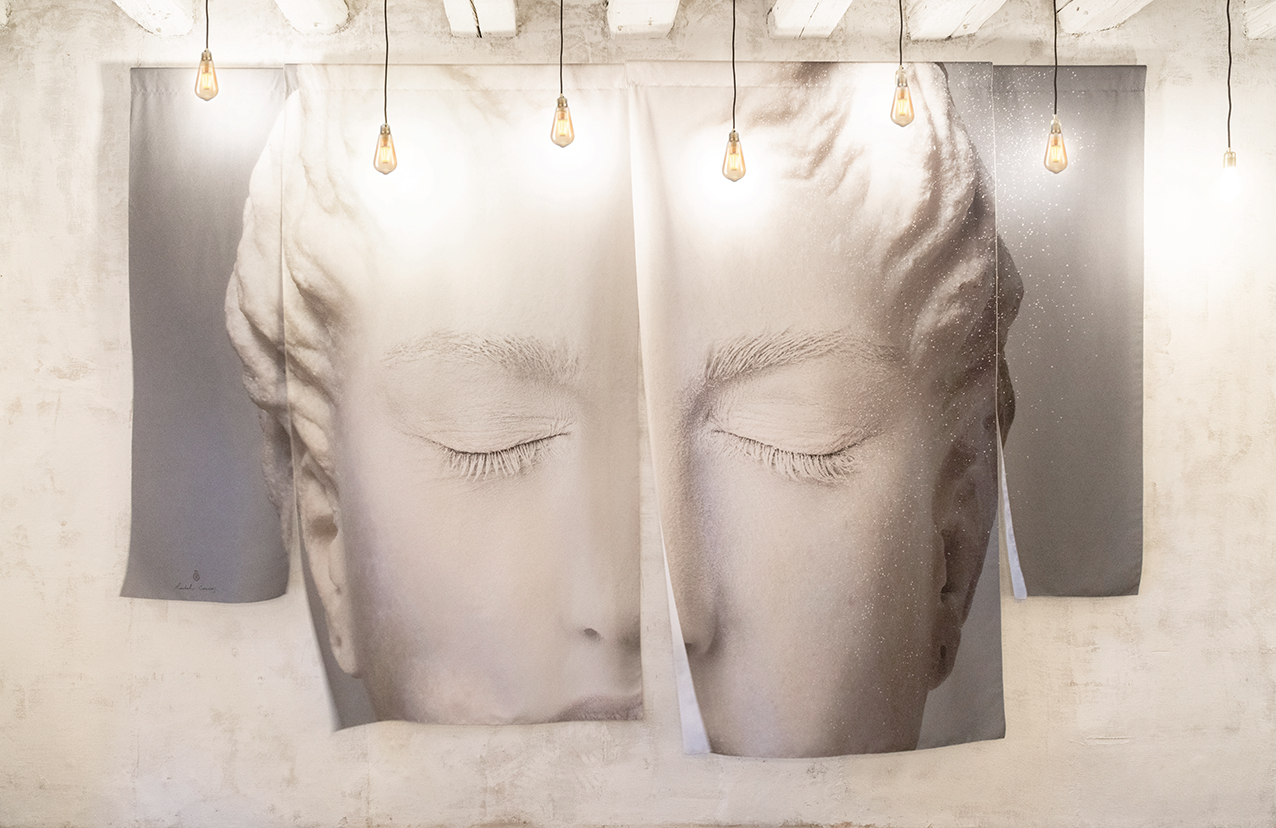 The walls of the restaurant are adorned with large swathes of veil.
Slightly floating, they distort faces with closed eyes, as if they were submerged by their internal emotions.
Photography by Yoan Jeudy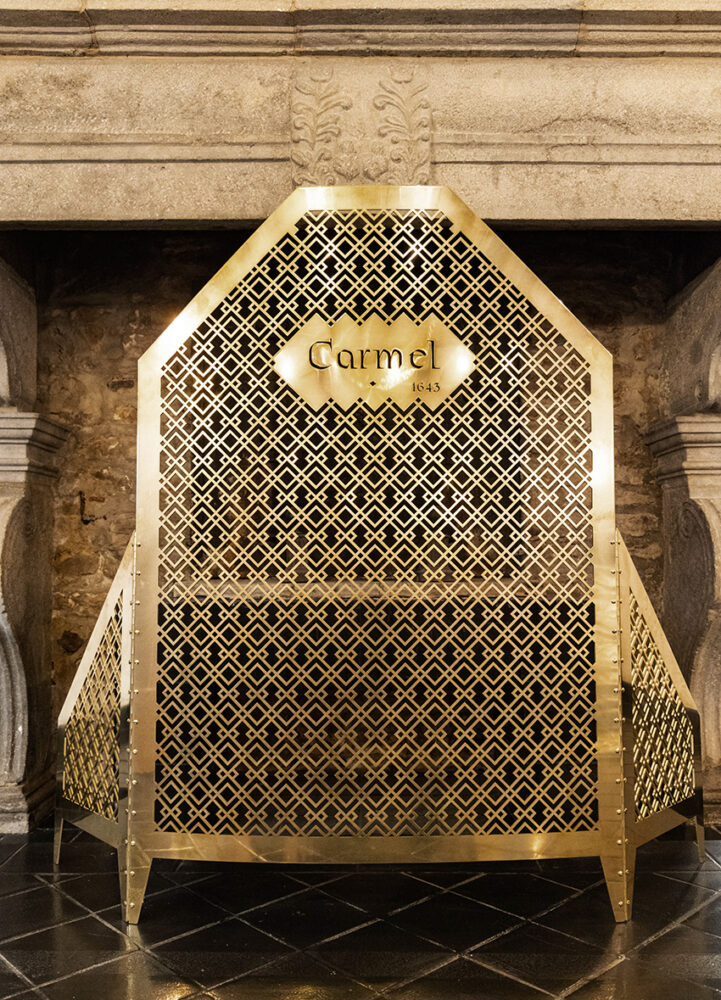 The large firescreen which adorns the monumental fireplace is a bespoke piece, laser-cut and extensively hand-polished.
Photography by Yoan Jeudy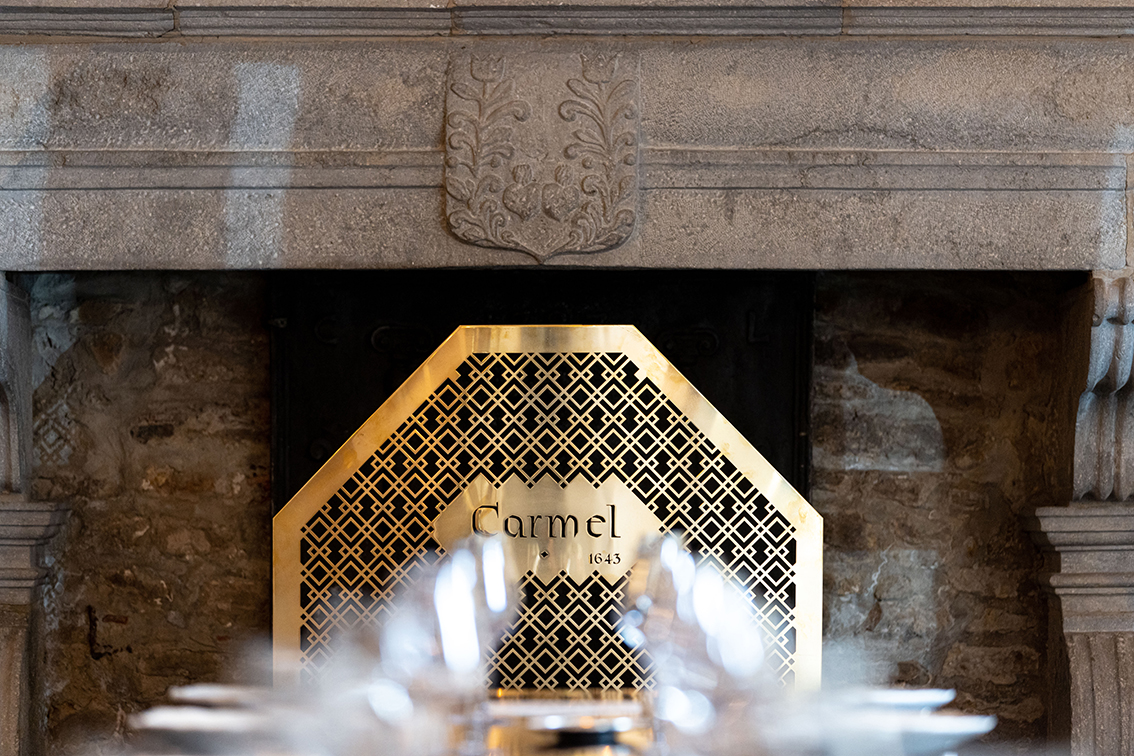 Photography by Yoan Jeudy
CARMEL HOTEL RESTAURANT
[ FORMERLY MAISON JEUNET ]
9, RUE DE L'HÔTEL DE VILLE
39600 ARBOIS
Thanks to Jocelyn Gelé, Steven Naessens, Julie Nardoni, Gaëtan Nozet, Mehdi Besrour, Alain Belle, Fred Vigneron, Lilian Gouget et Sandrine Pitet.