Joe the Polar Bear, a predator to be protected
In his first release in immaculate white, Joe was published in a limited series of just 50 copies worldwide.
His conception arose from a meeting with Bruno Rainaldi, owner of the Galerie Entrata Libera in Milan, who suggested that we display a dominant animal in his famous gallery. during the Fiera Milano festival.
Joe was created as the apex predator amongst the Mobilier de Compagnie collection.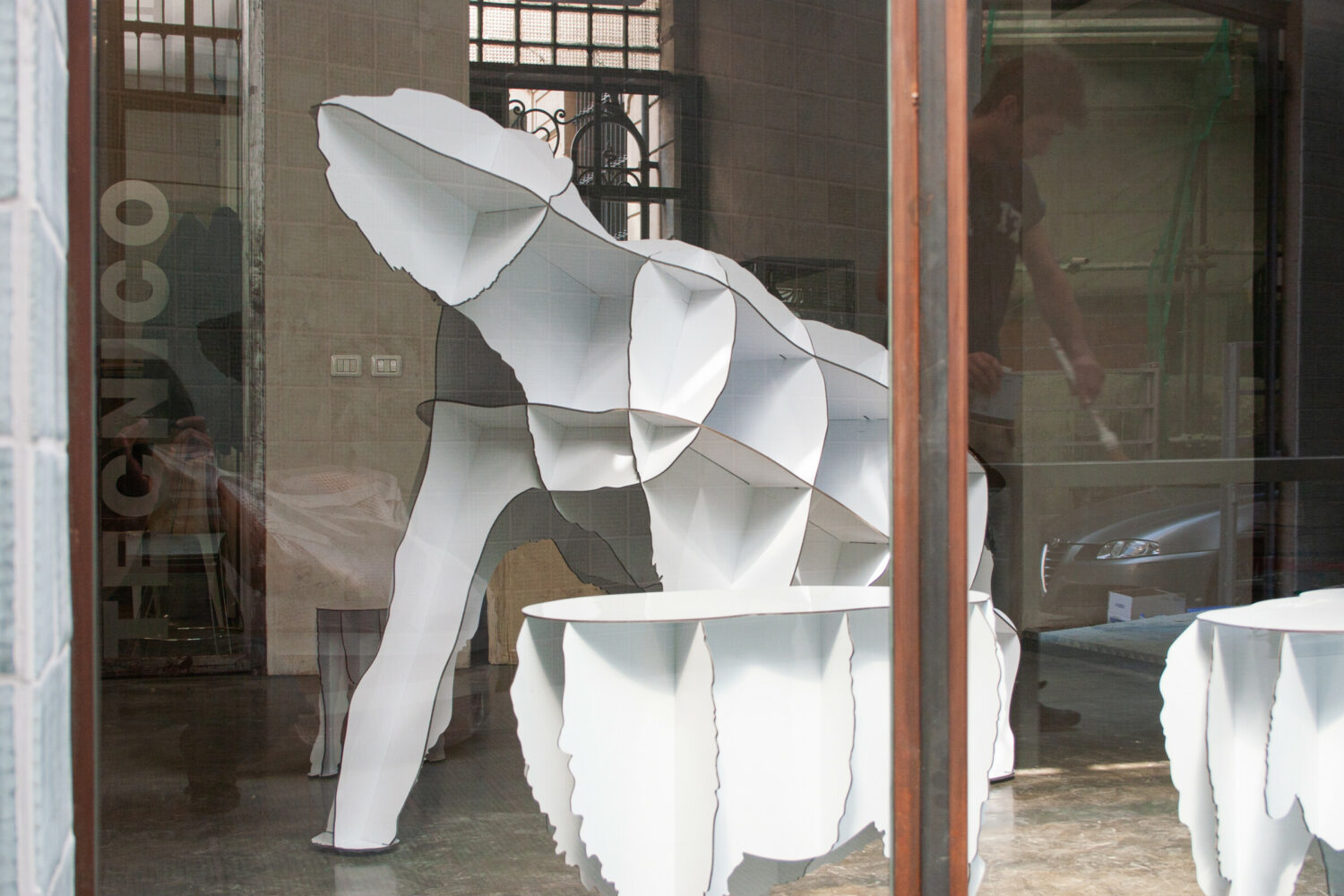 Entrata Libera Gallery, April 2007, Fiera Milano Fringe.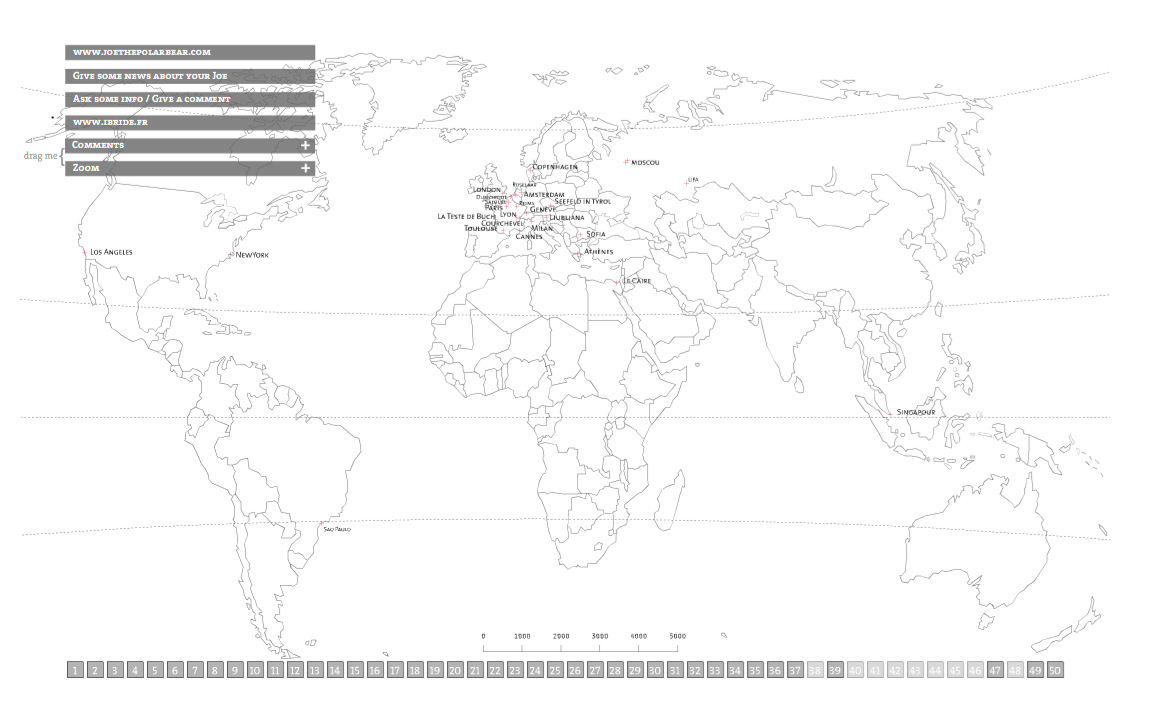 In 2009, a website intended for the owners of the 50 white models of Joe was created. We invited each one of them to pinpoint their bear on the map, and to post a few photos. This micro-community already chimed with the environmental problems faced by the polar bear population, and raised awareness of the need for human attention..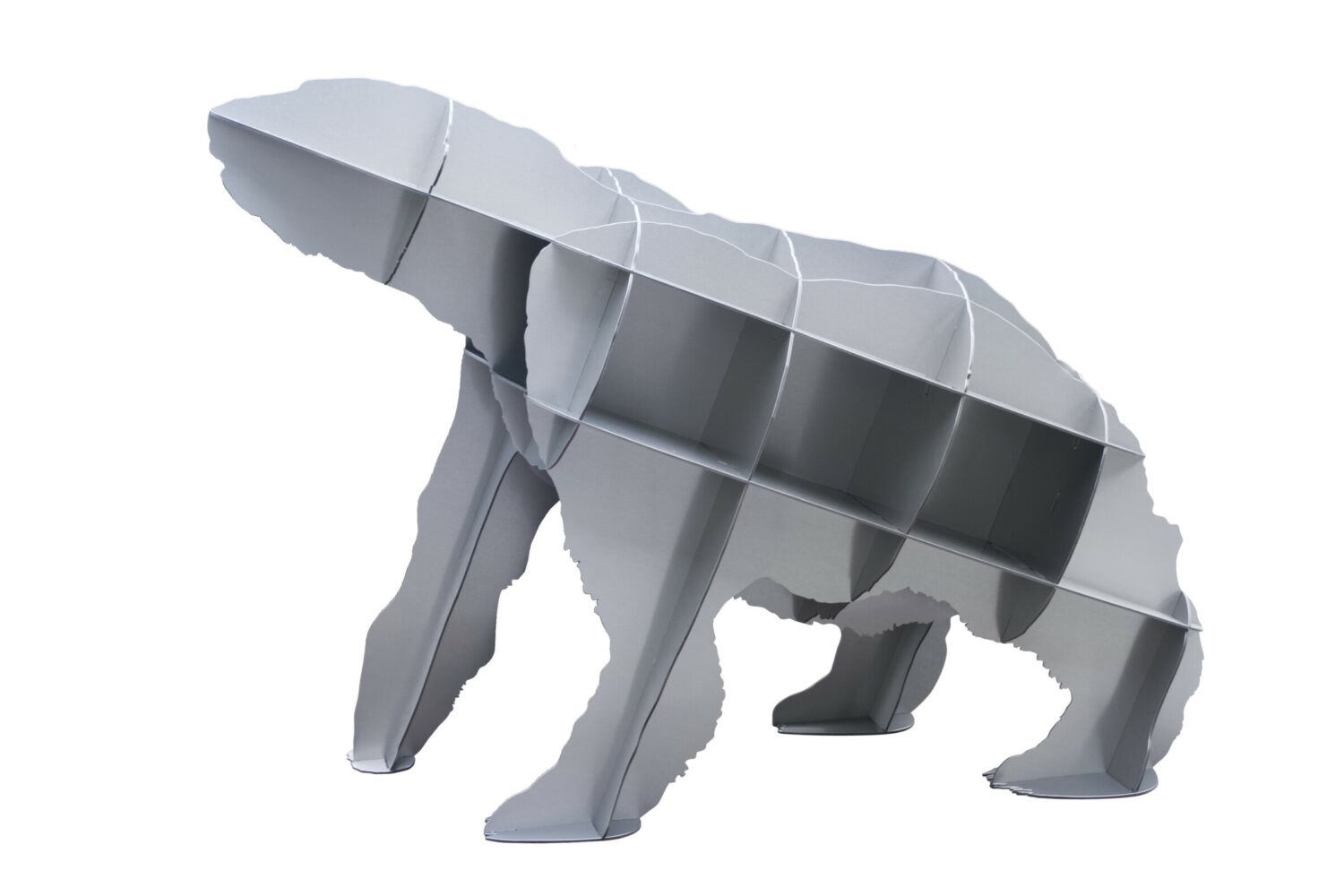 Polished aluminium version created for the SLS hotel, signed by Phillipe Stark in Los Angeles.
Sketches and research, 2006
Thanks to Bruno Rainaldi (1952-2011), à Carine Jannin, Guillaume Bertrand and all the staff at ibride.