This collection, originally created for the restaurant Le Parc, clearly doffs its hat to Arcimboldo's seminal works.
Each portrait, in order to take its place in Le Parc's alcoves, bears disguises of fruit and flowers.
The individual technique of multiple superpositions and juxtapositions creates a pictorial effect where the academic exercise of portraiture takes on somewhat surreal overtones.
Each portrait takes delight in the duality of being simultaneously on display and hidden, face half-revealed, in a game of expressions hinting at probable secrets.
It's up to the viewer to match them up freely and interchangeably.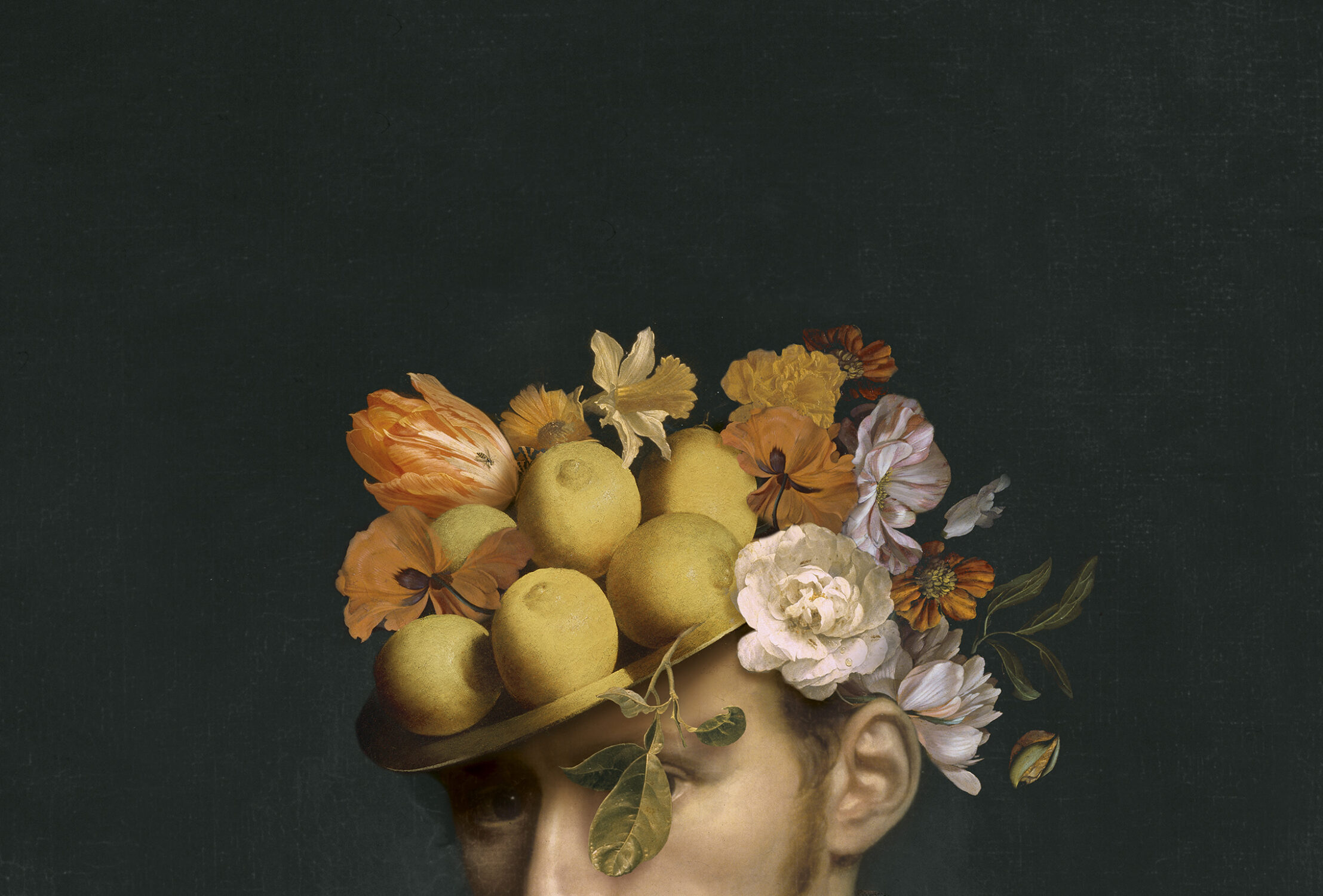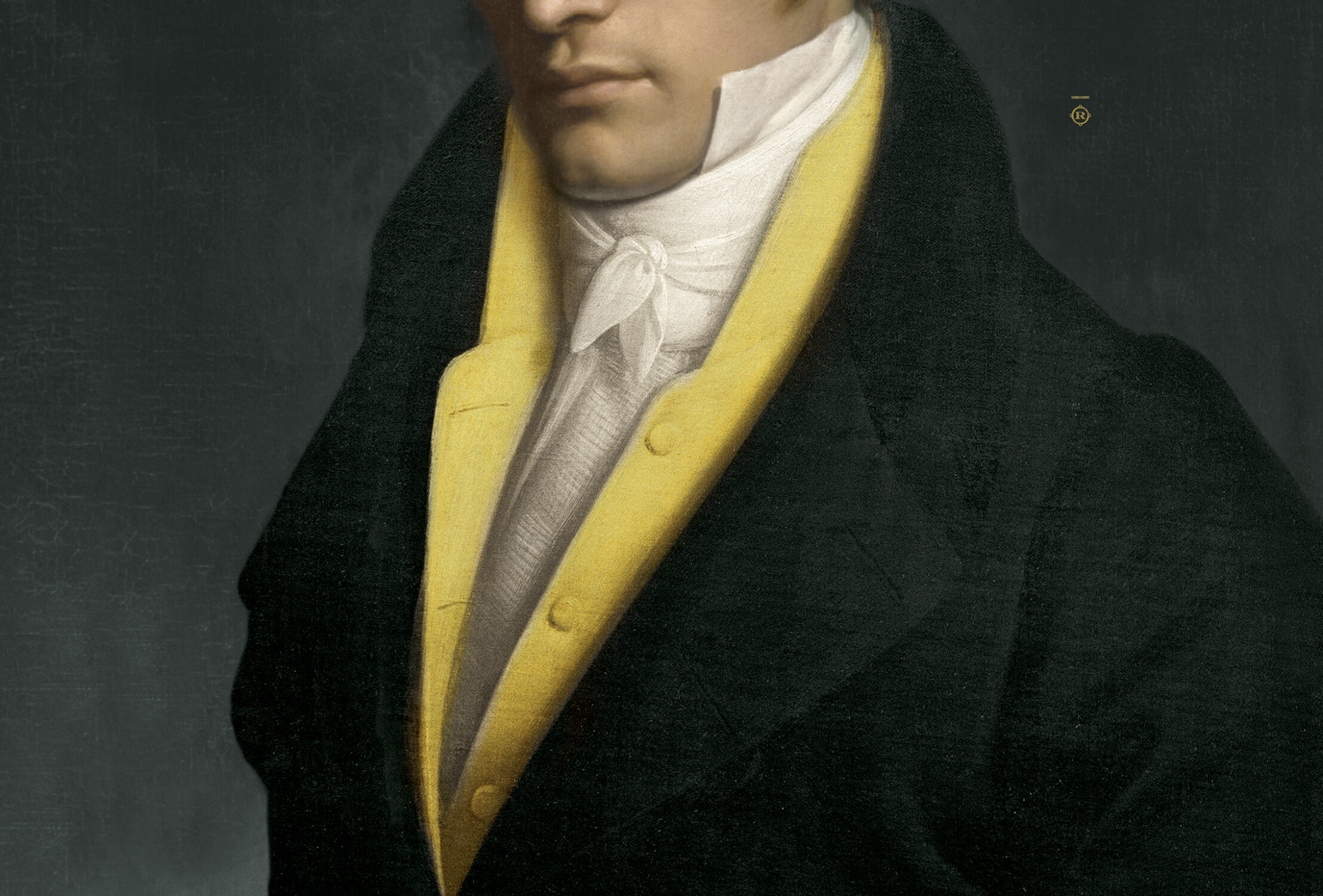 ABEL Portrait Collector, ibride édition 2020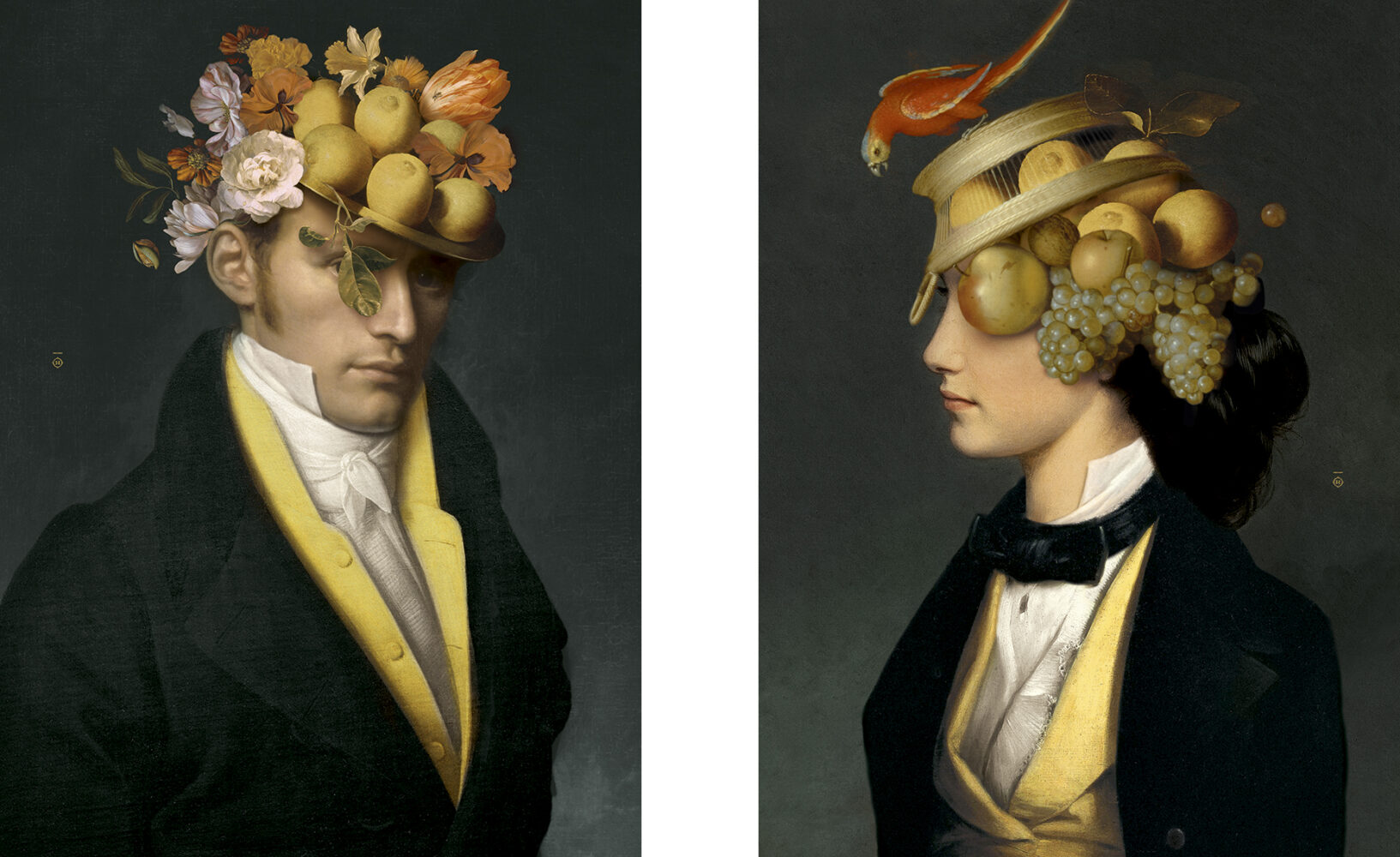 Abel & Edmée   •   Garance & Aimé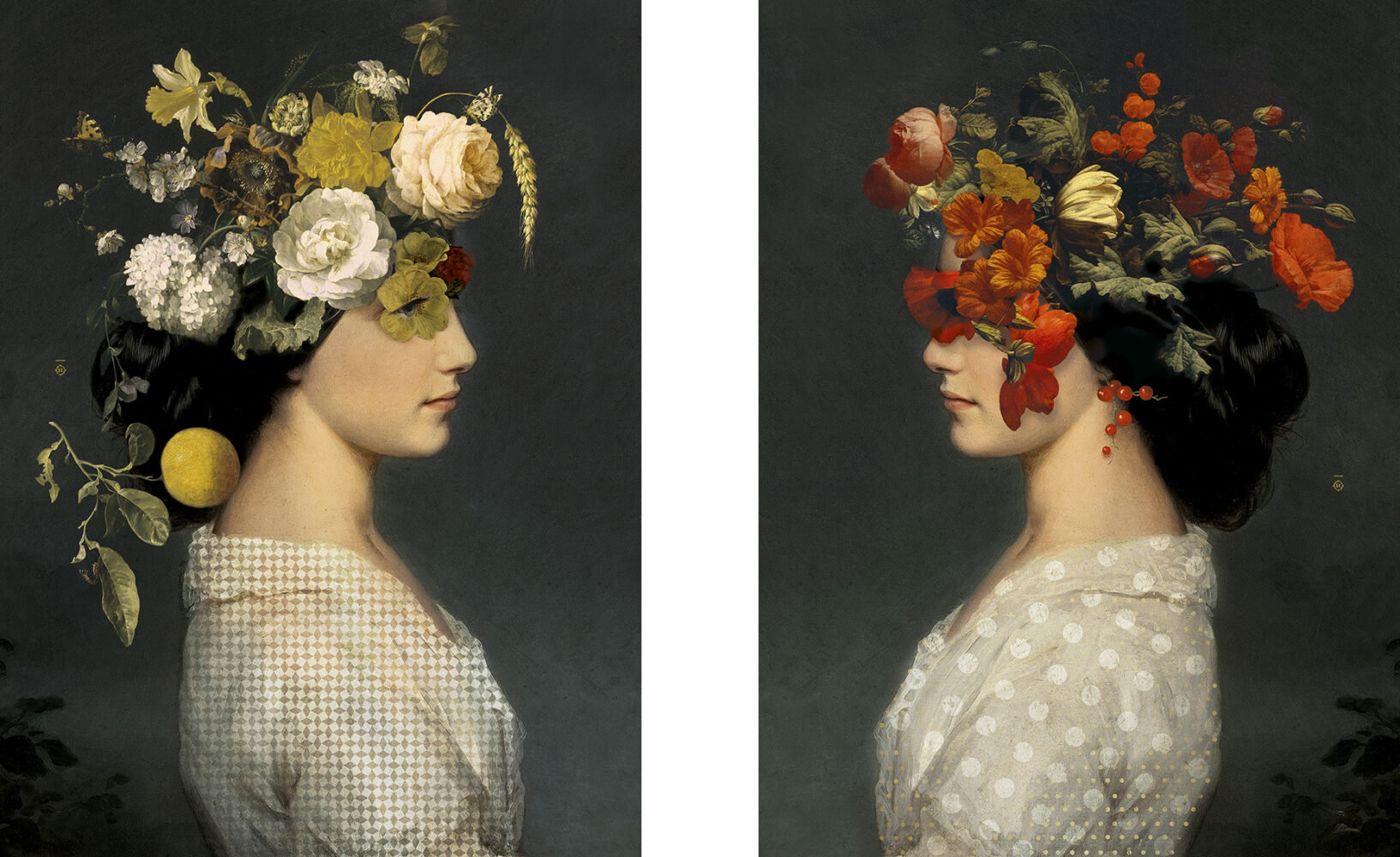 Marla & Garance   •   Aimé & Camille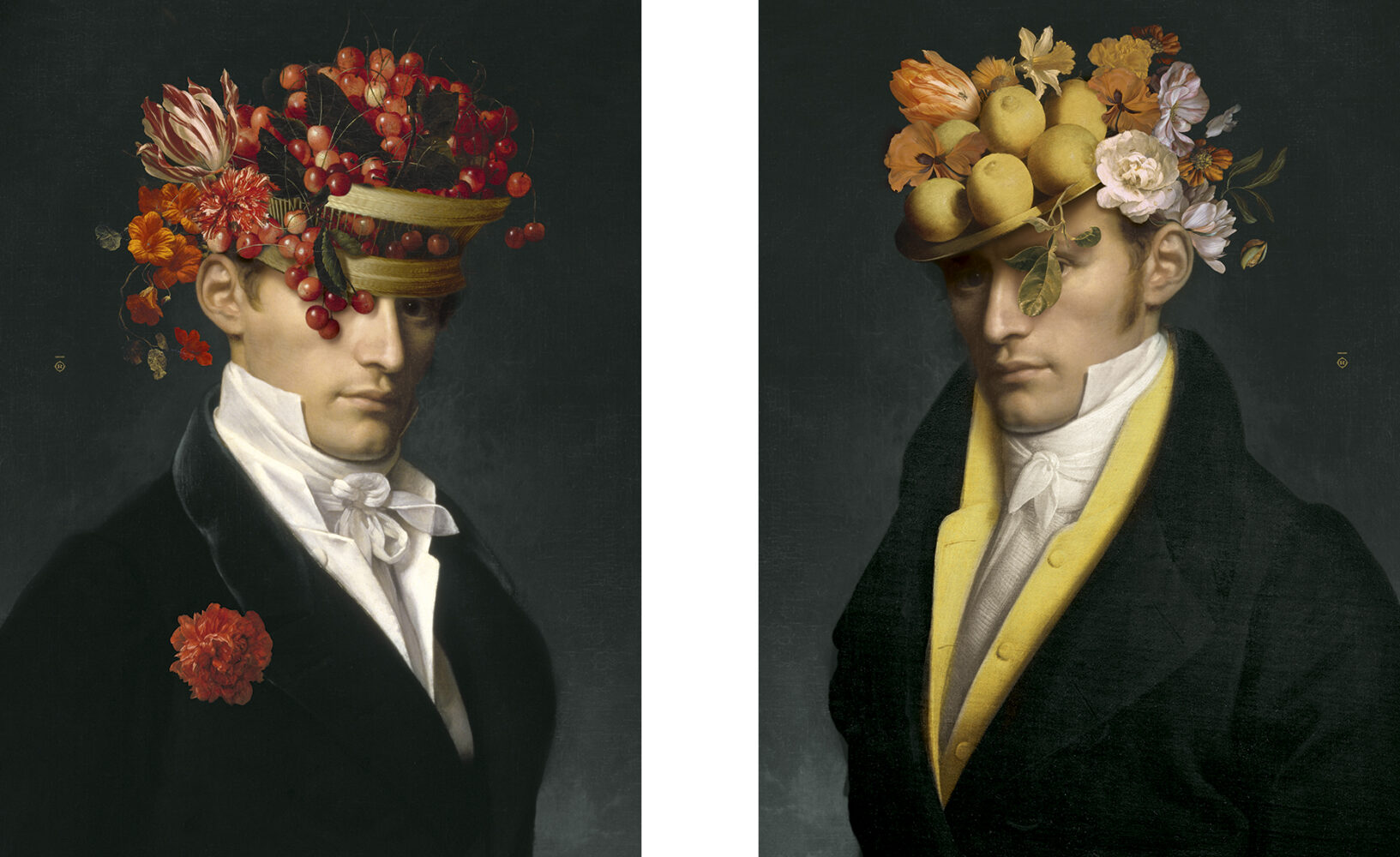 Aimé & Abel   •   Edmée & Marla
The conventional rigid posture contrasts with the instability of the arrangements of fruit and flowers.
This snapshot of delicate balance may be broken up in a later series…
Thanks to Aurélie Allais, Franz Xaver Winterhalter & Michel Martin Drolling