Freely inspired from 19th-century French literature, Les Dandys draw their features from the heroes depicted in the works from authors such as Balzac, Flaubert, and Maupassant. The portraits, taken from the texts we pored over at school, slip out of the original text, into an unrestricted figurative interpretation.
In their animal form, they once again question the accepted models of representation and the collective memory surrounding our cultural heritage.
The mixed media employed here make use of a hybrid between painting and photography, blurring lines to slip into the narrative.
Each portrait challenges its historical roots, creating confusion about its own dreamlike reality.
At the same time, this allows us to give animalkind back the recognition and status it deserves.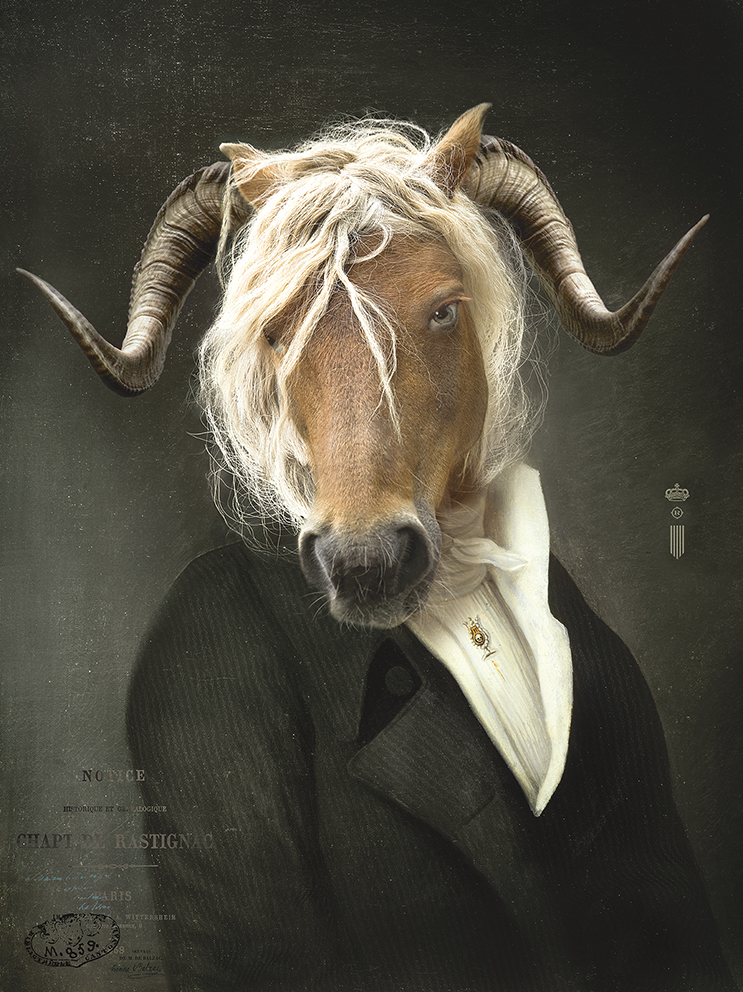 RASTIGNAC, from Honoré de Balzac's work La Comédie humaine, 1829-1850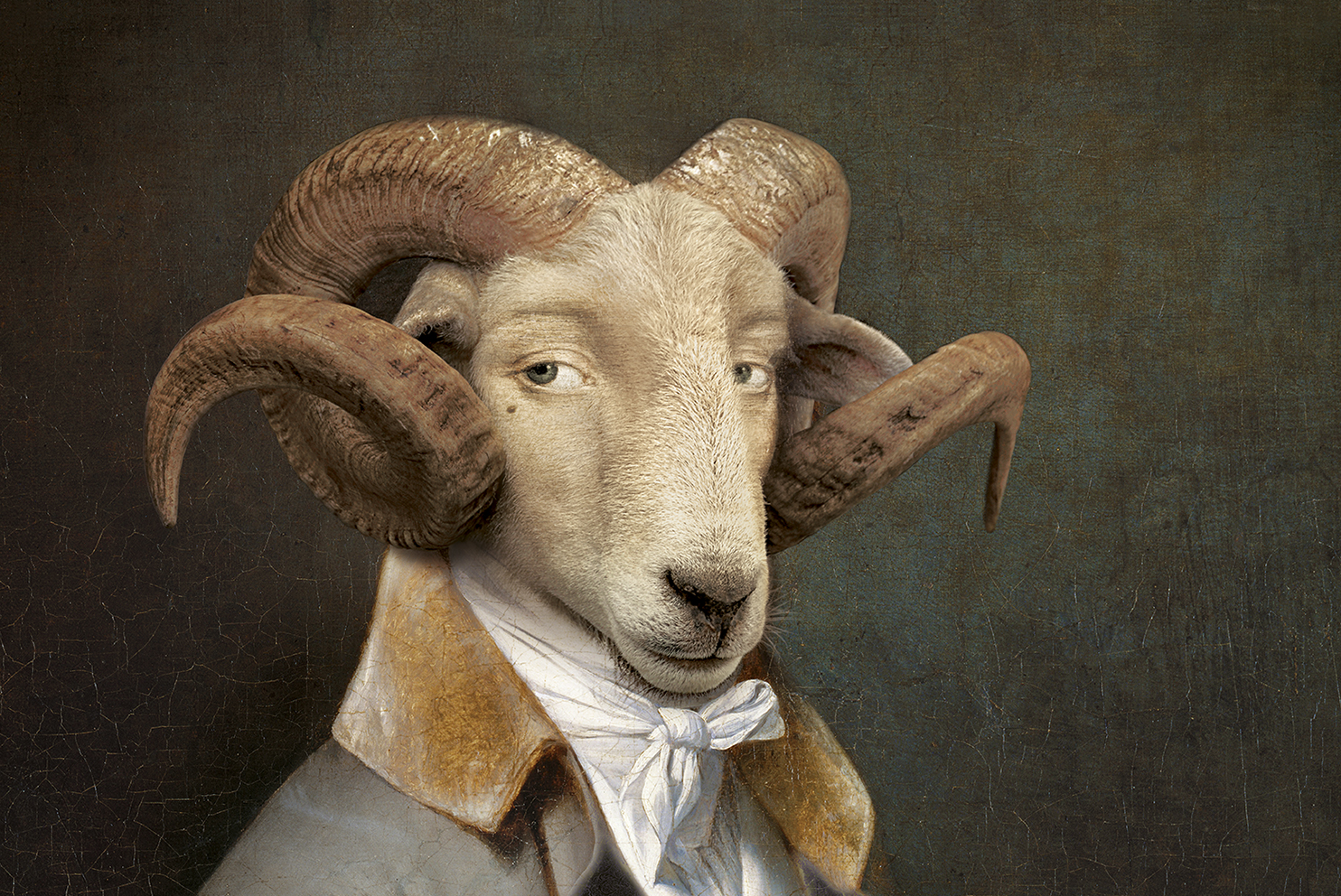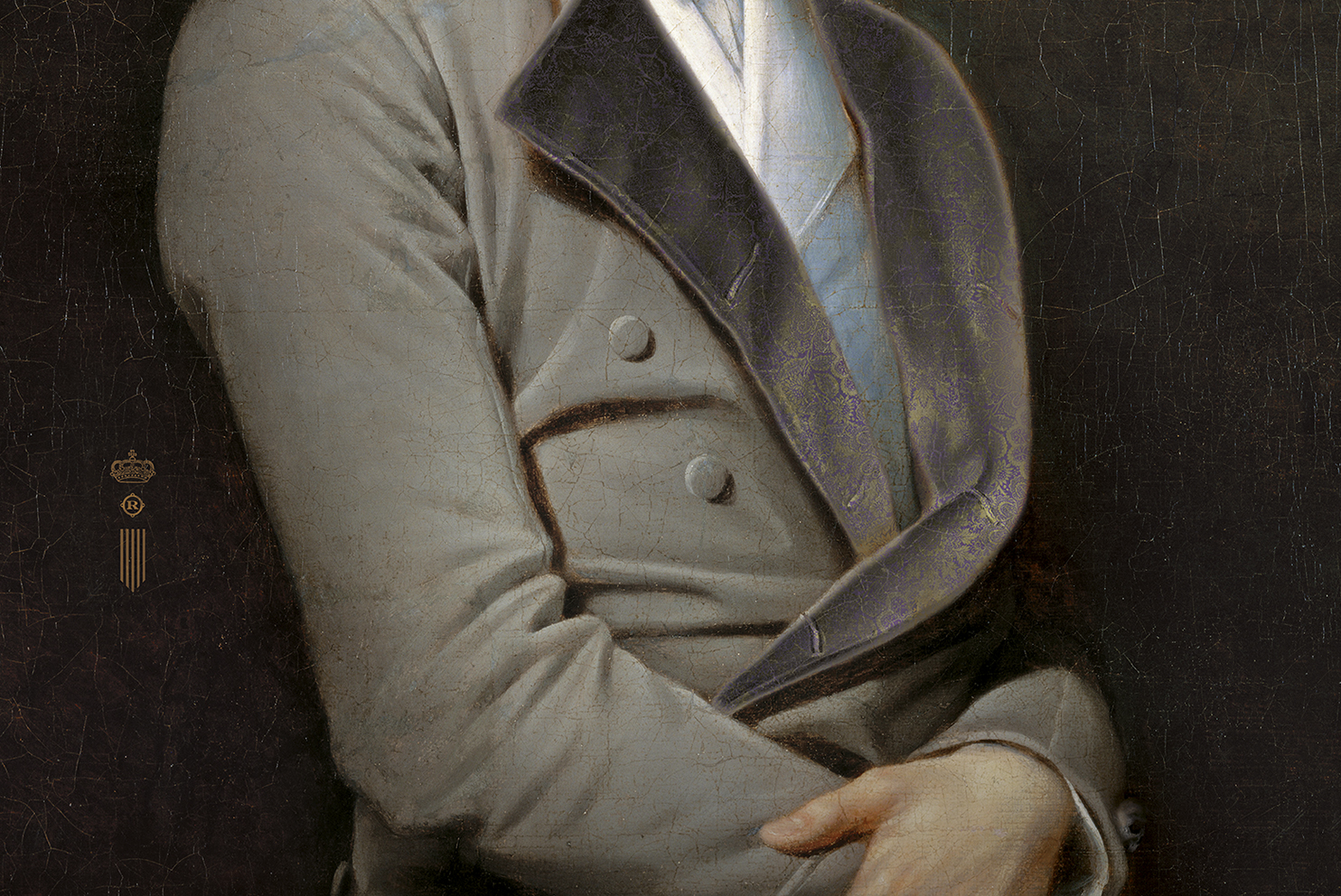 BEL-AMI, from Guy de Maupassant's eponymous work, 1885
RODOLPHE, from Gustave Flaubert's work Madame Bovary, 1857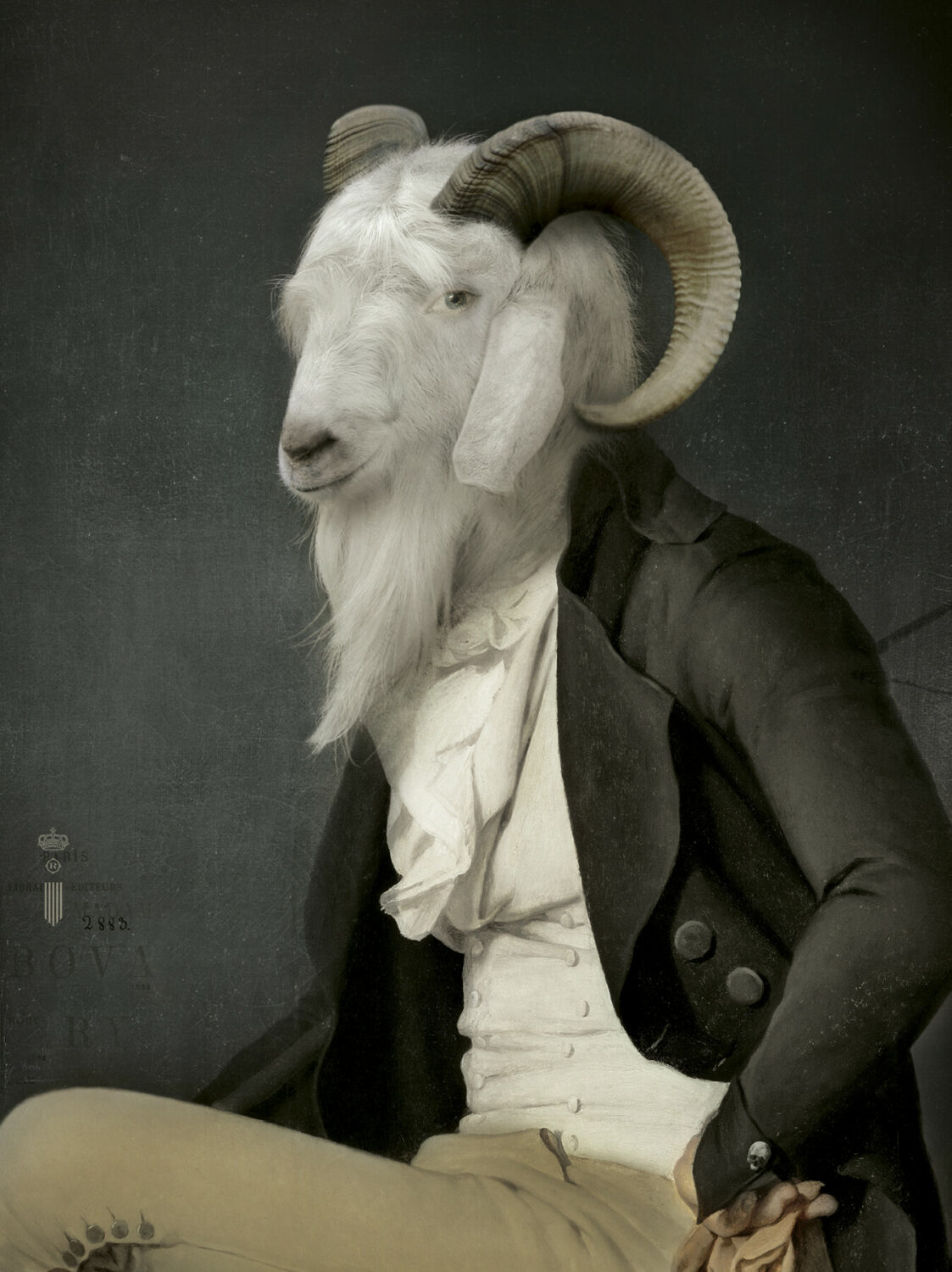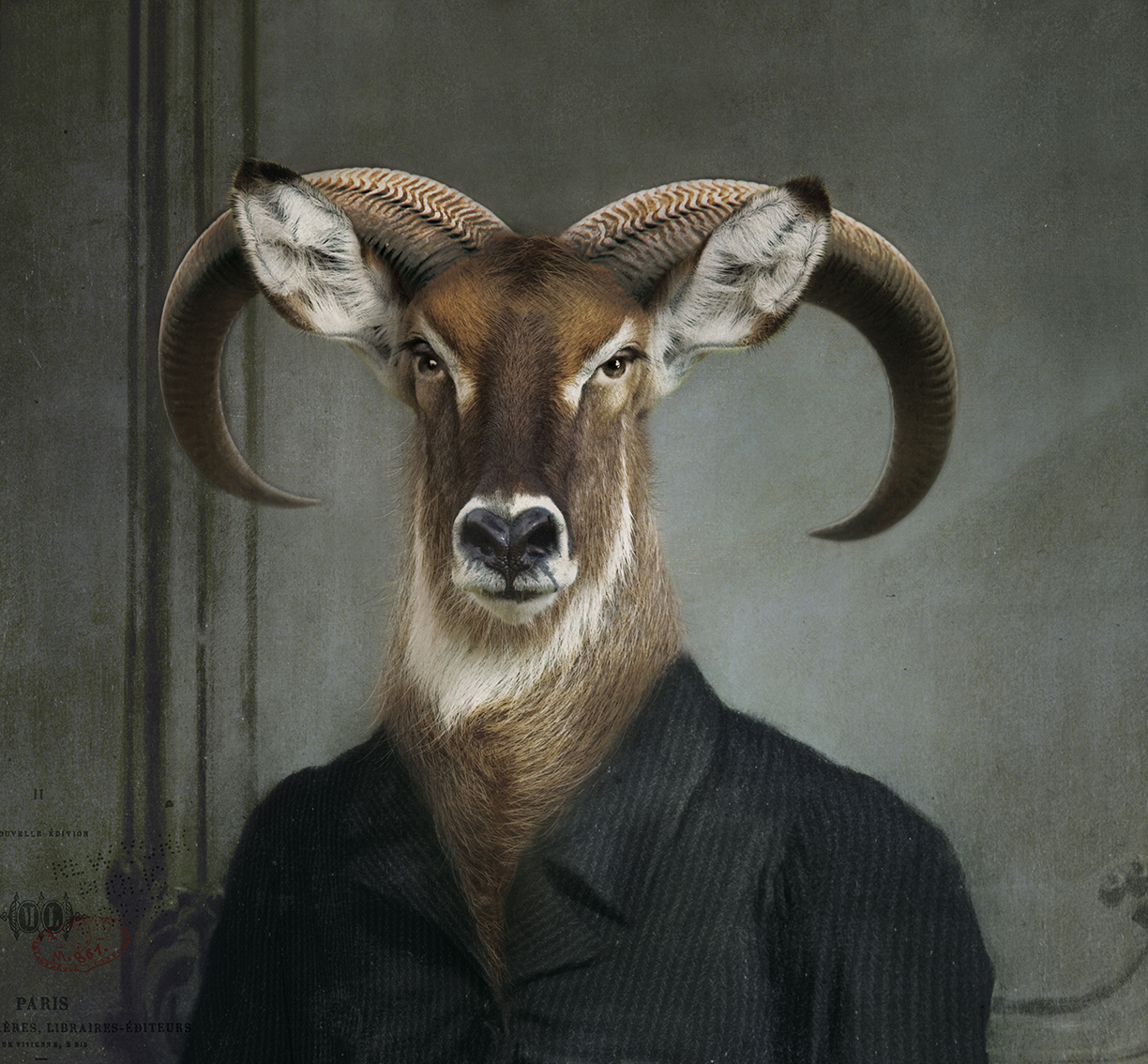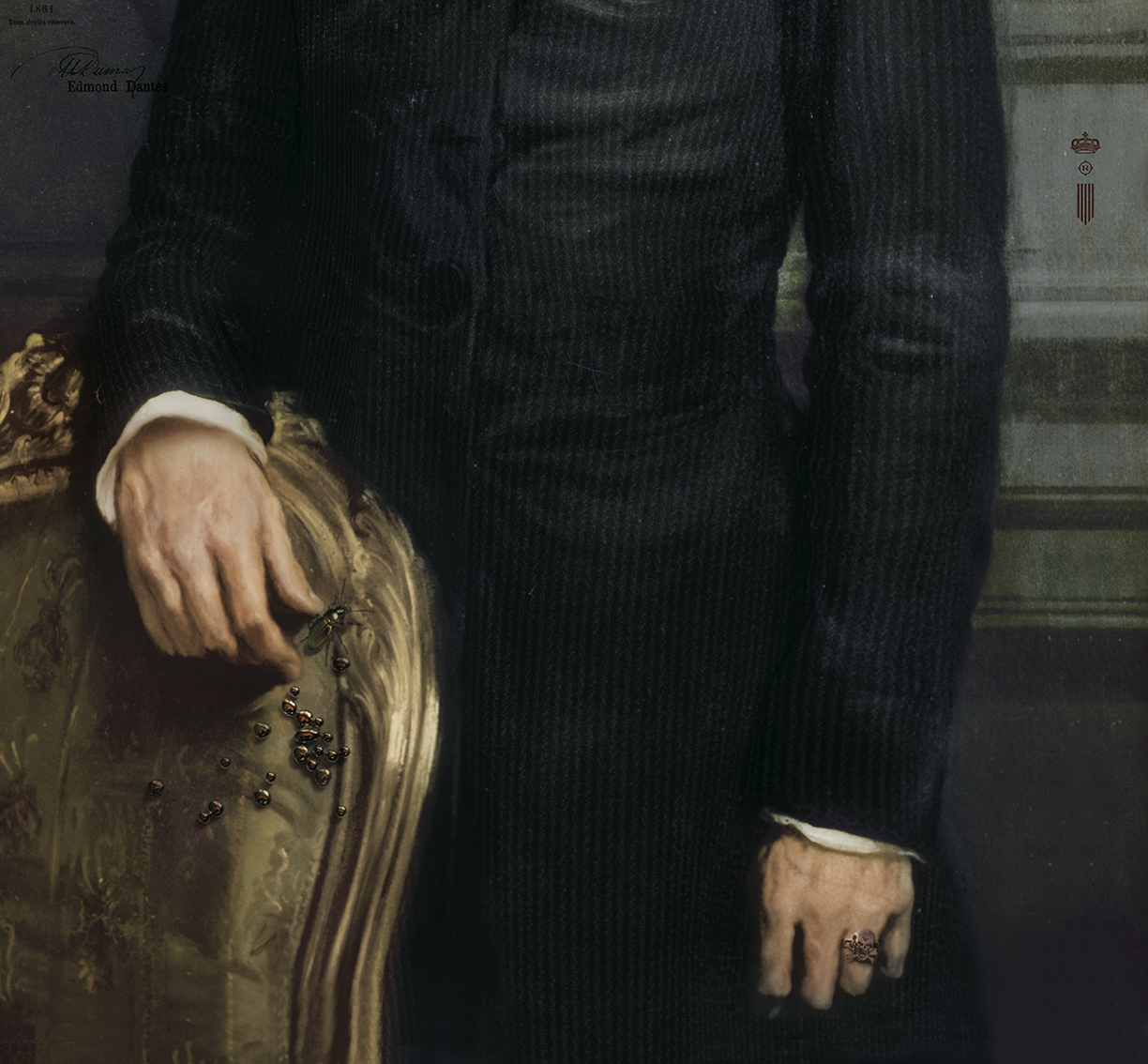 EDMOND, from Alexandre Dumas père's work, 1846
CHATTERTON, from the eponymous work by Alfred de Vigny, 1835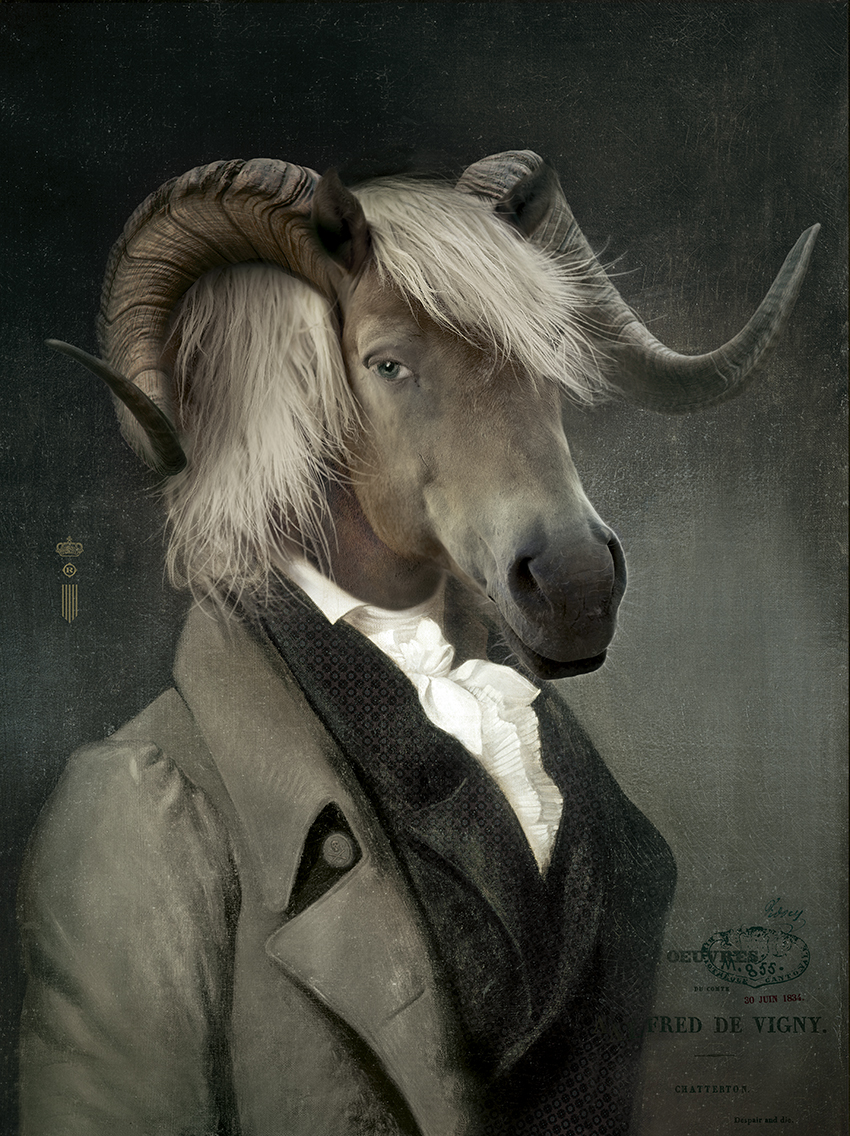 Thanks to the great writers of the 19th century, and to all the staff at ibride édition.