The service stations disappear behind an immense scale model of the city, paying tribute to the building's origins. The theatrical effect means that the restaurant's functional equipment is hidden from view. Cafetières, cloths, trays, teapots, and water bottles are concealed behind the partition, uniquely accessible via this small copper-coloured alcove which appears to reveal the beating heart of the restaurant. 
Streets, wooded areas, buildings, and railways are all engraved into the surface, allowing everyone to find a familiar place.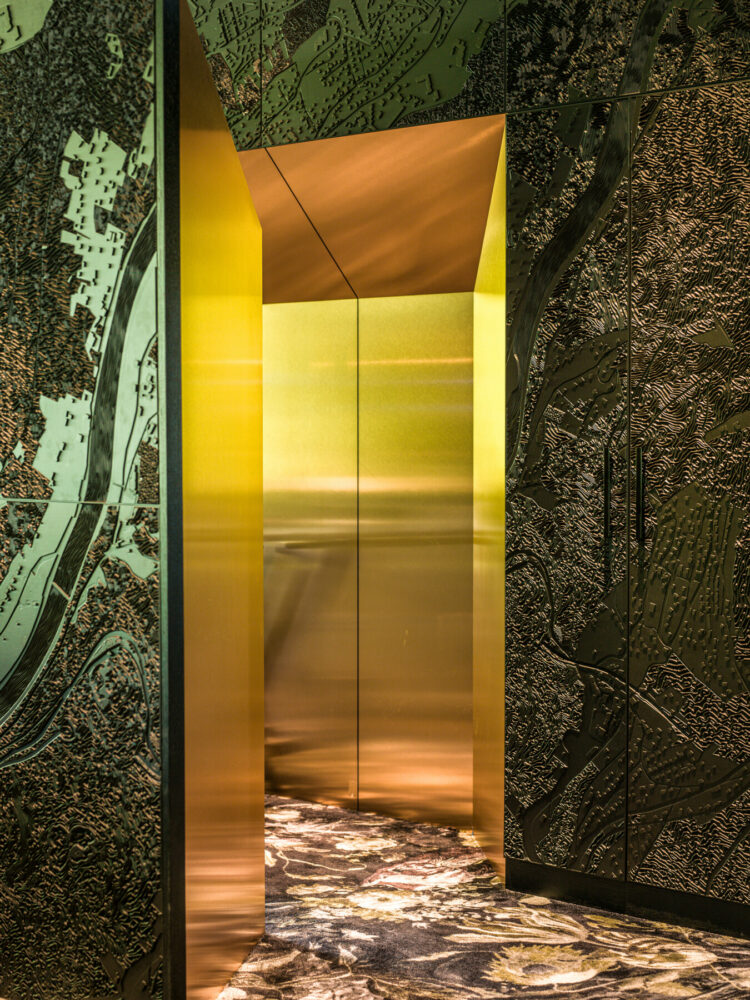 photography by PE Saillard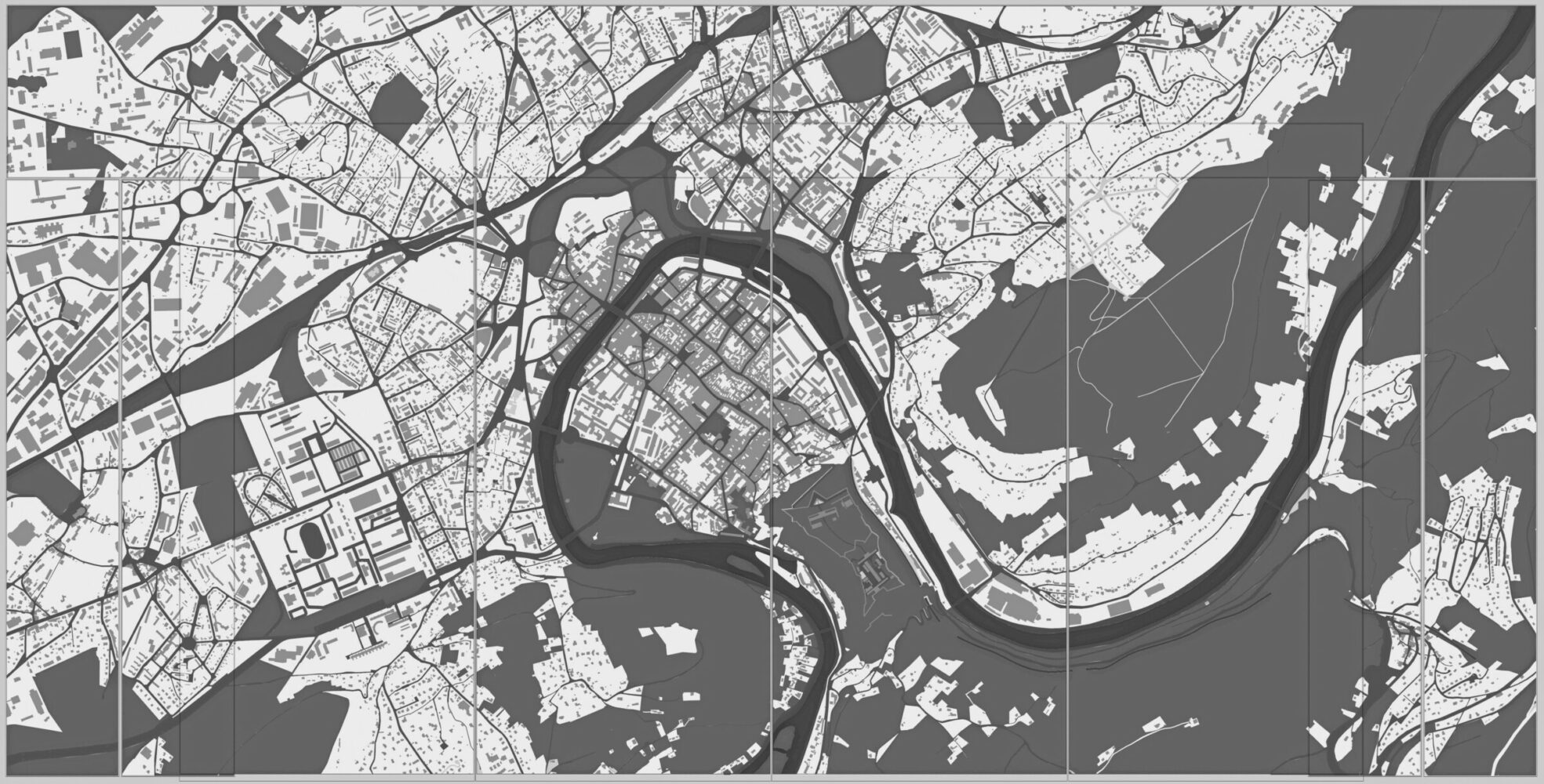 Several dozens of hours of design, programming, and engraving were necessary in order to create and produce this bas-relief. The set of panels (3.8m by 2.1m) was engraved in its entirety in the ibride workshops.
Some panels at the back of the structure have been converted into backdoors to large storage spaces.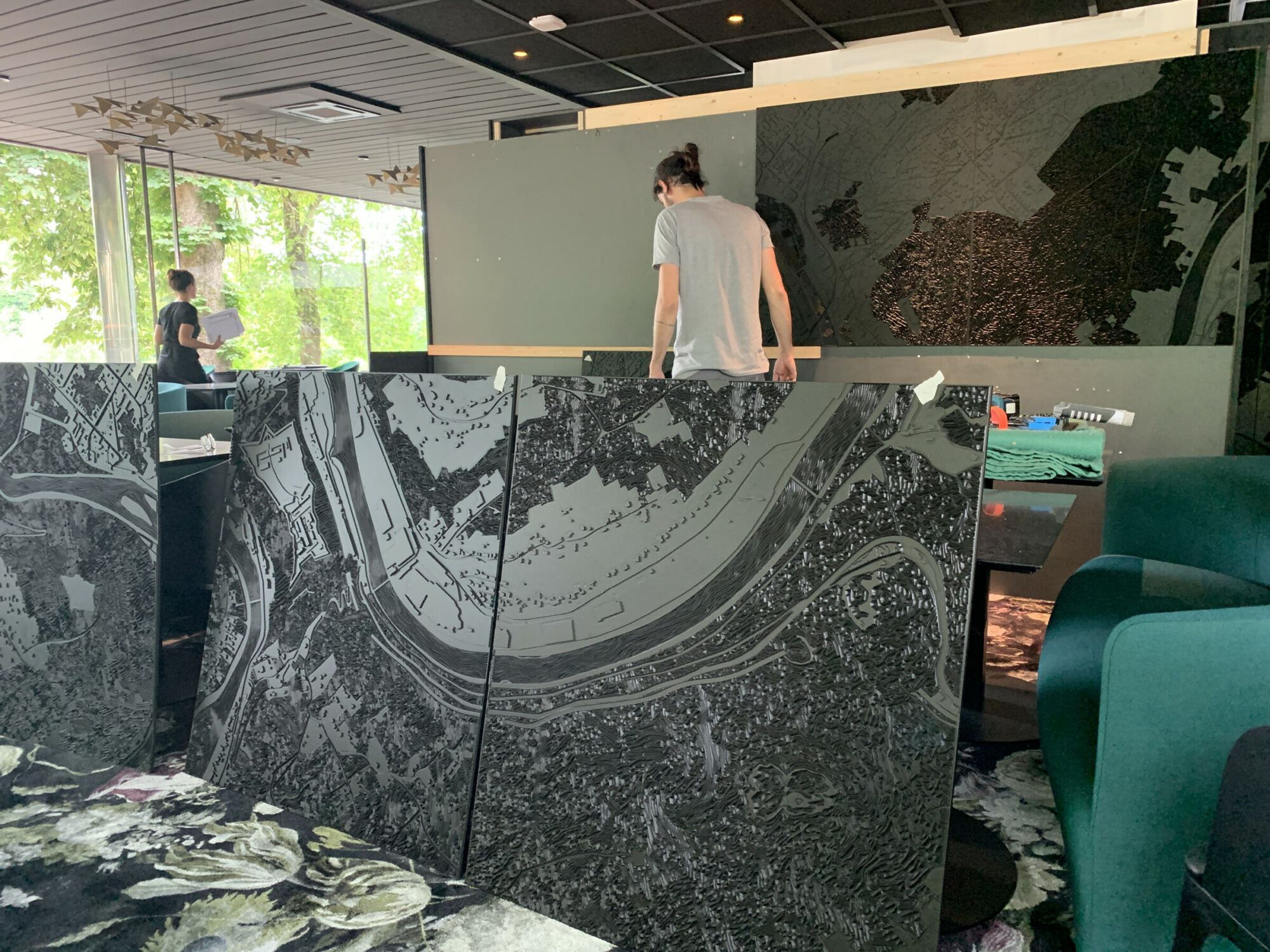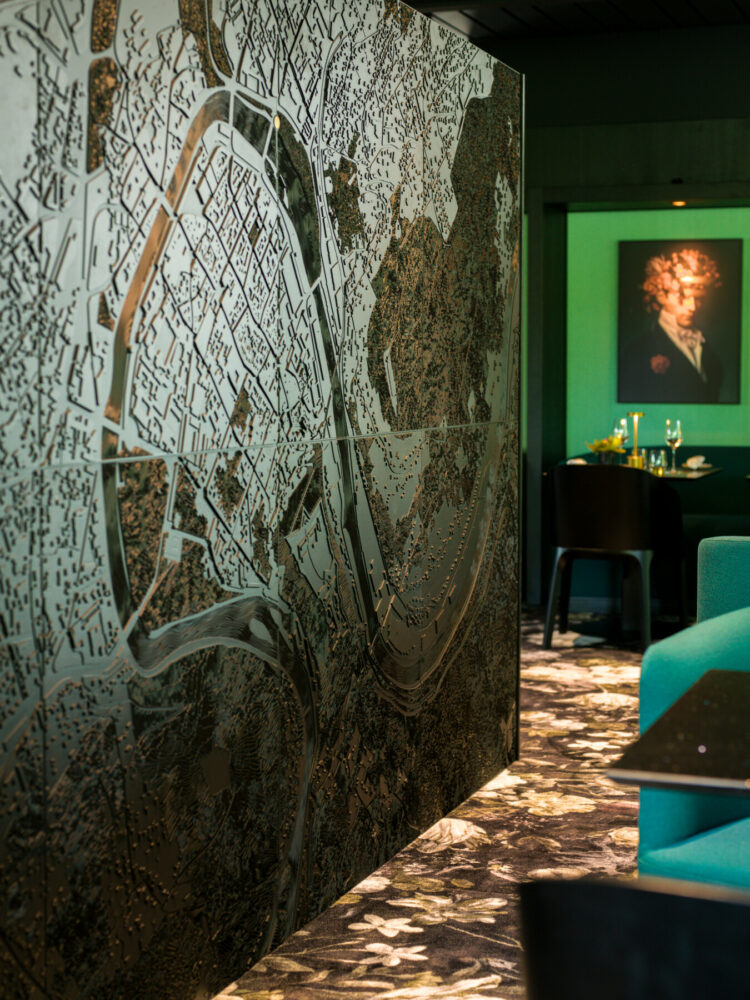 photography by PE Saillard
Right in the centre of the scale model, a brass insert allows viewers to situate the restaurant's location precisely on the map.
A "You Are Here" which reminds us of the first tourist office for passing travellers in Besançon.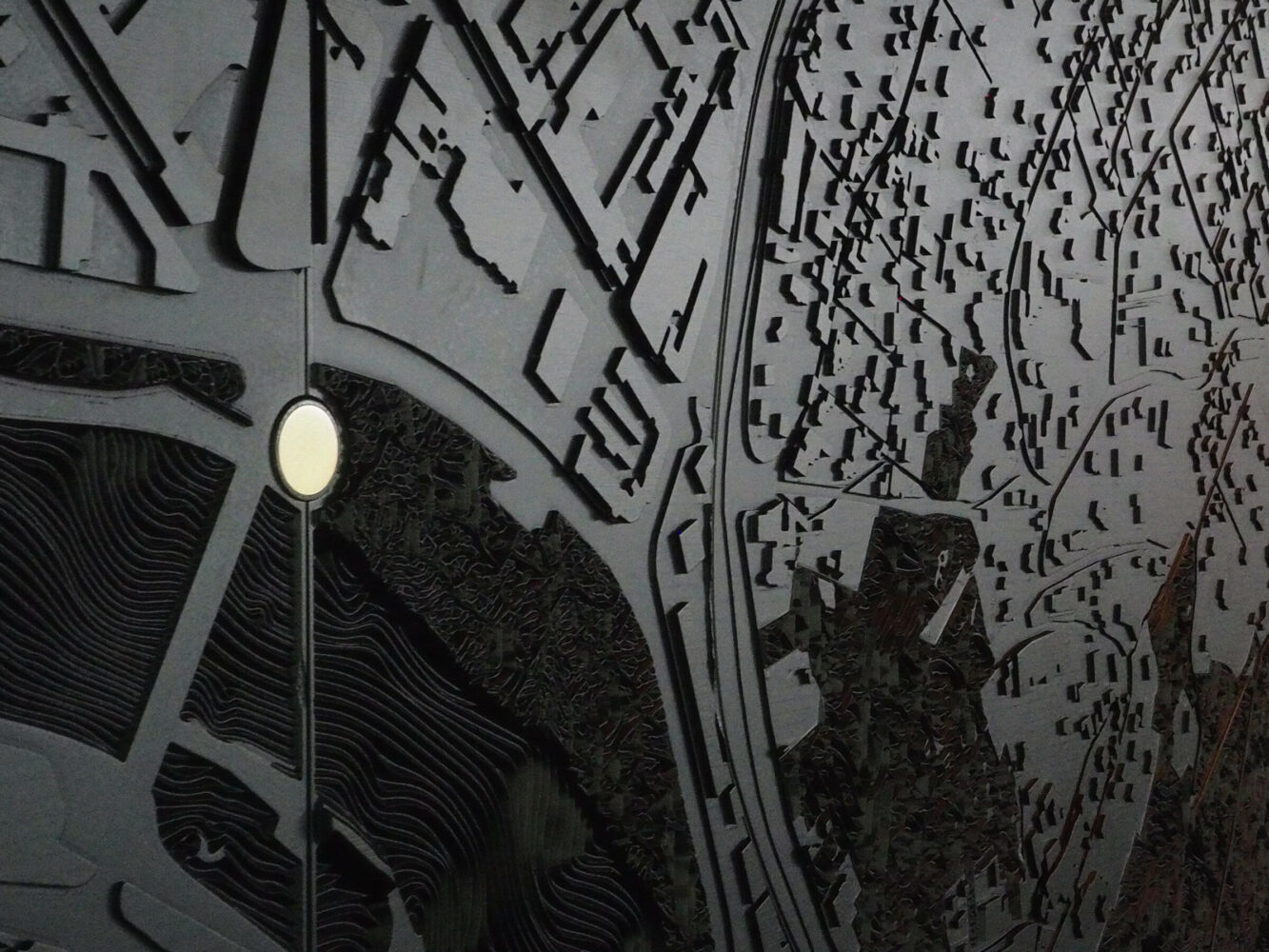 LE PARC RESTAURANT
PARC MICAUD
PLACE DE LA 1ÈRE ARMÉE
25000 BESANÇON
Thanks to Magalie Guillame, Gaëtan Nozet. Fabrice & Jérôme from the ibride workshops.