The iridescent colour of the river flowing beneath the building was like an invitation to welcome this shimmering inspiration into the heart of the restaurant.
The tile, multiplied over and over, suggests a light breeze on the water's surface.
The glass's thickness creates distance between the green lacquer at the back, creating a beautiful impression of depth.
Made by La Rochère, the oldest glassworks in France, the tile has since become part of their Architecture collection.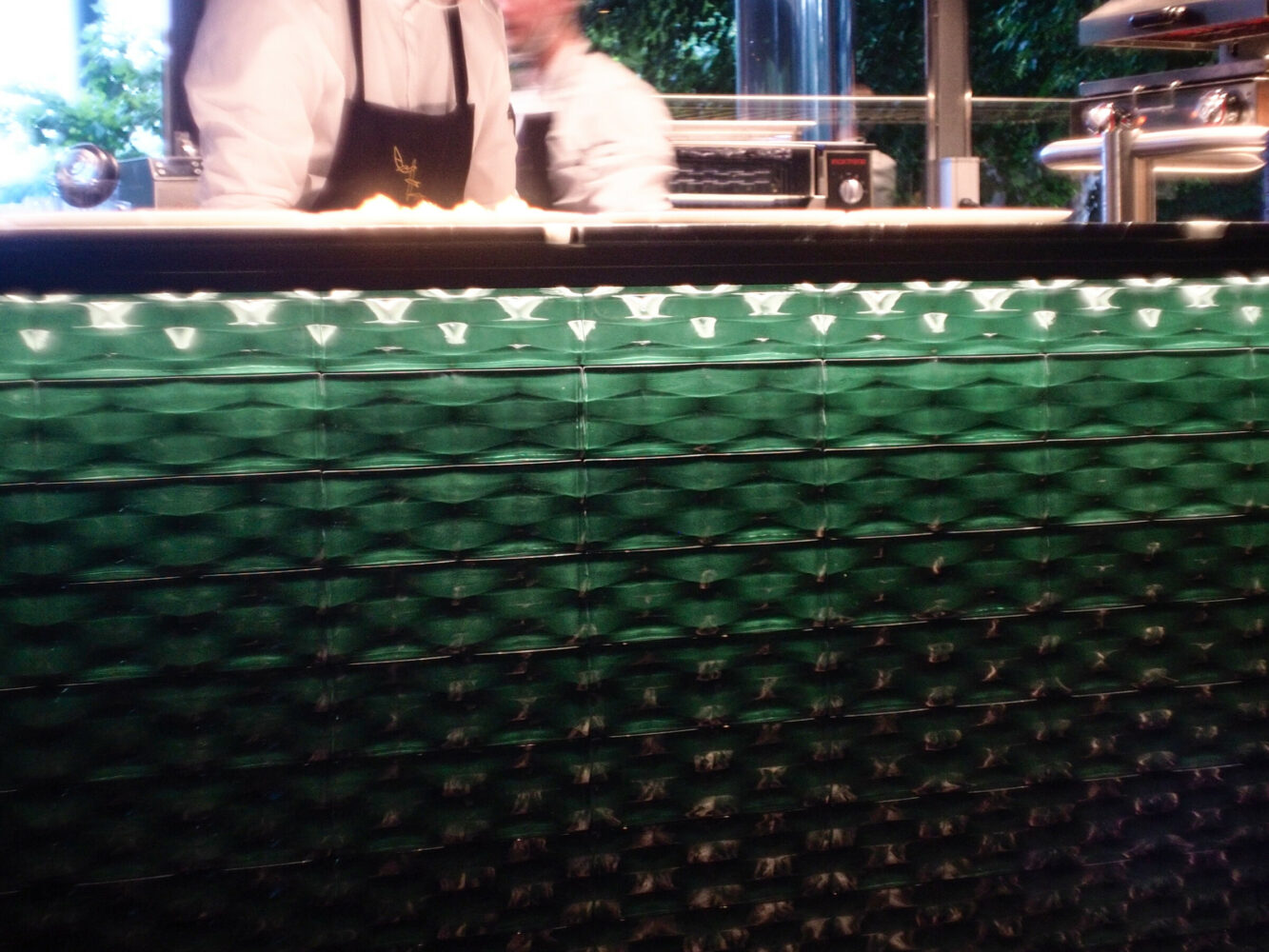 Photography by P-E Saillard
LE PARC RESTAURANT
PARC MICAUD
PLACE DE LA 1ÈRE ARMÉE
25000 BESANÇON