This is an extensive collection of imaginary portraits which consider myths, collective memory, and our cultural heritage.
This series of quirky conventional representations began in 2008. It combines paintings and photographs, historical periods and contemporary techniques so that the conventional exercise of painting portraits is transported into a mythical realm.
The female figures are always deceptively docile, and always demonstrate a certain strength of character. The images delicately play with accepted norms and conventions, sneakily instilling statements and determination.
We take pleasure in the way that ibride's emblematic figures, often described as indomitable, knowingly cultivate ambiguity and beauty in the abnormal.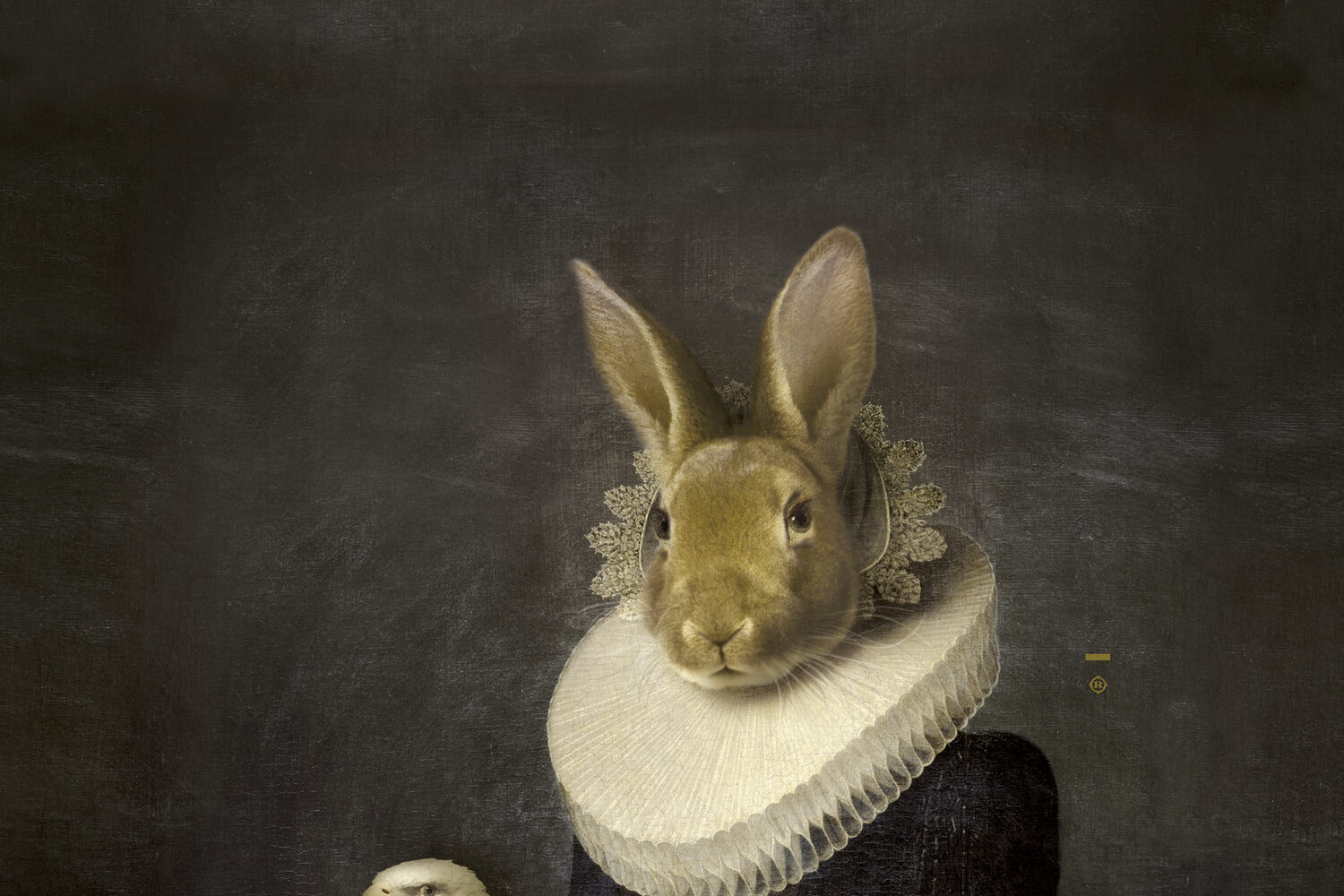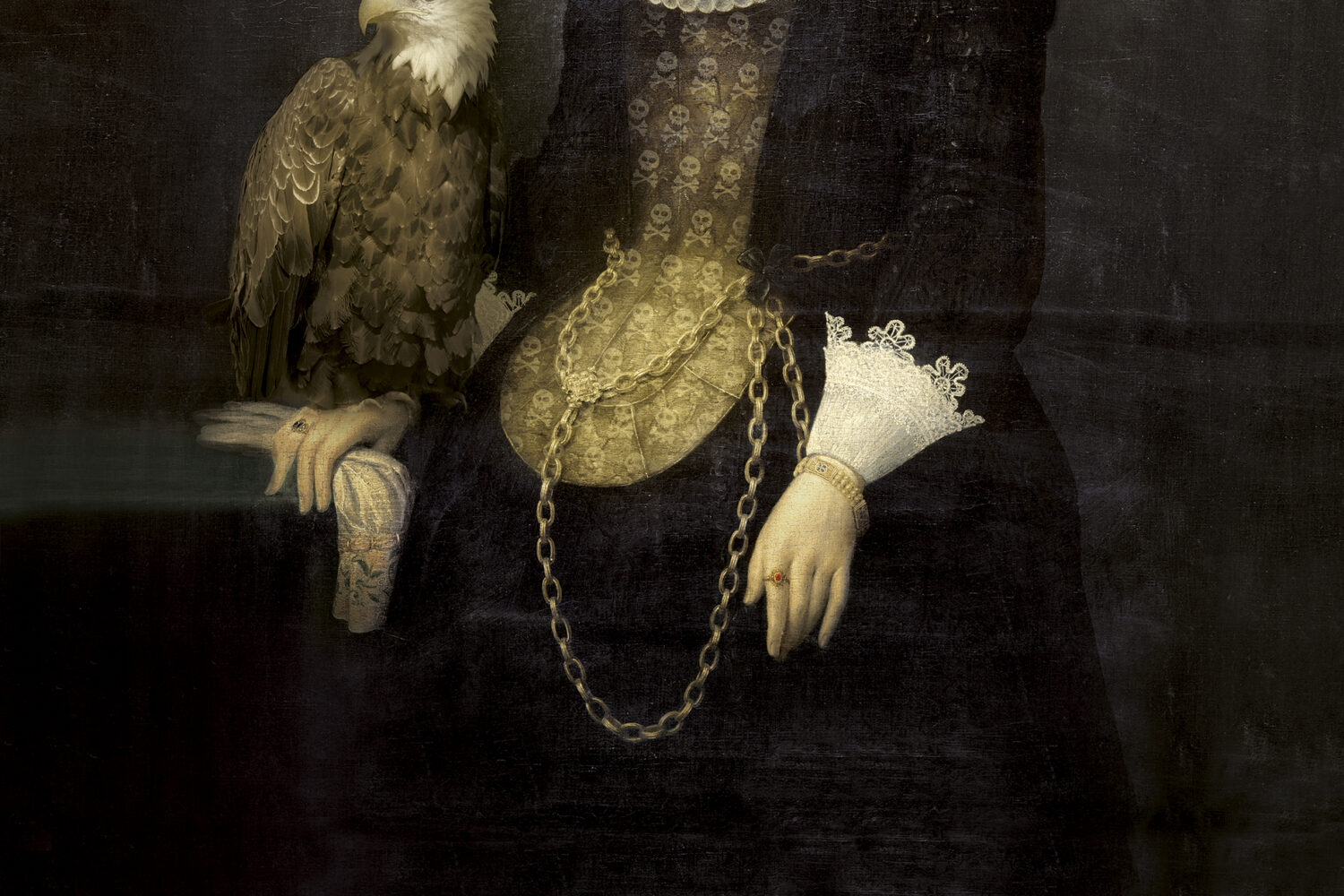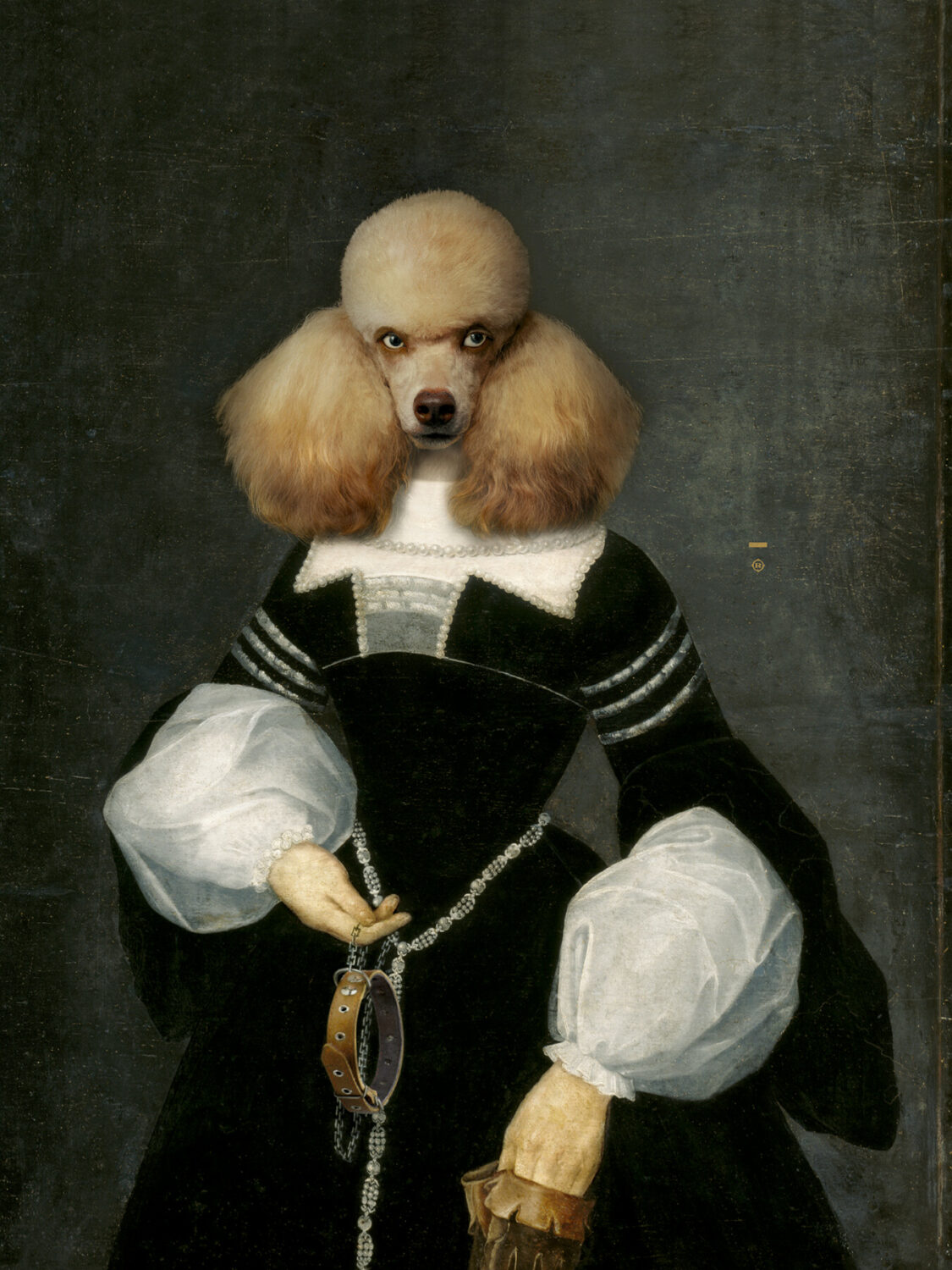 DIANE
ibride édition 2018
TASSI
ibride édition 2022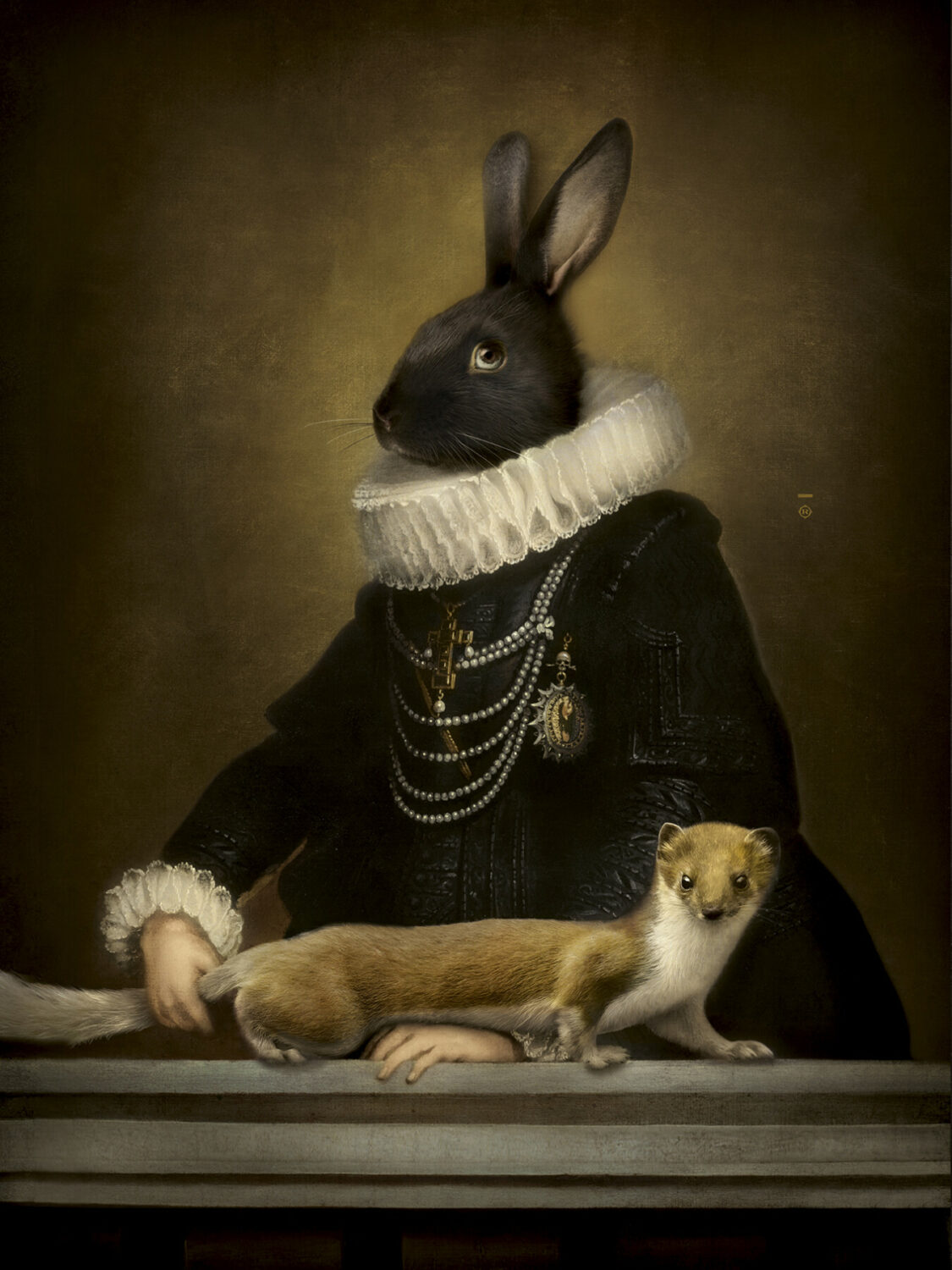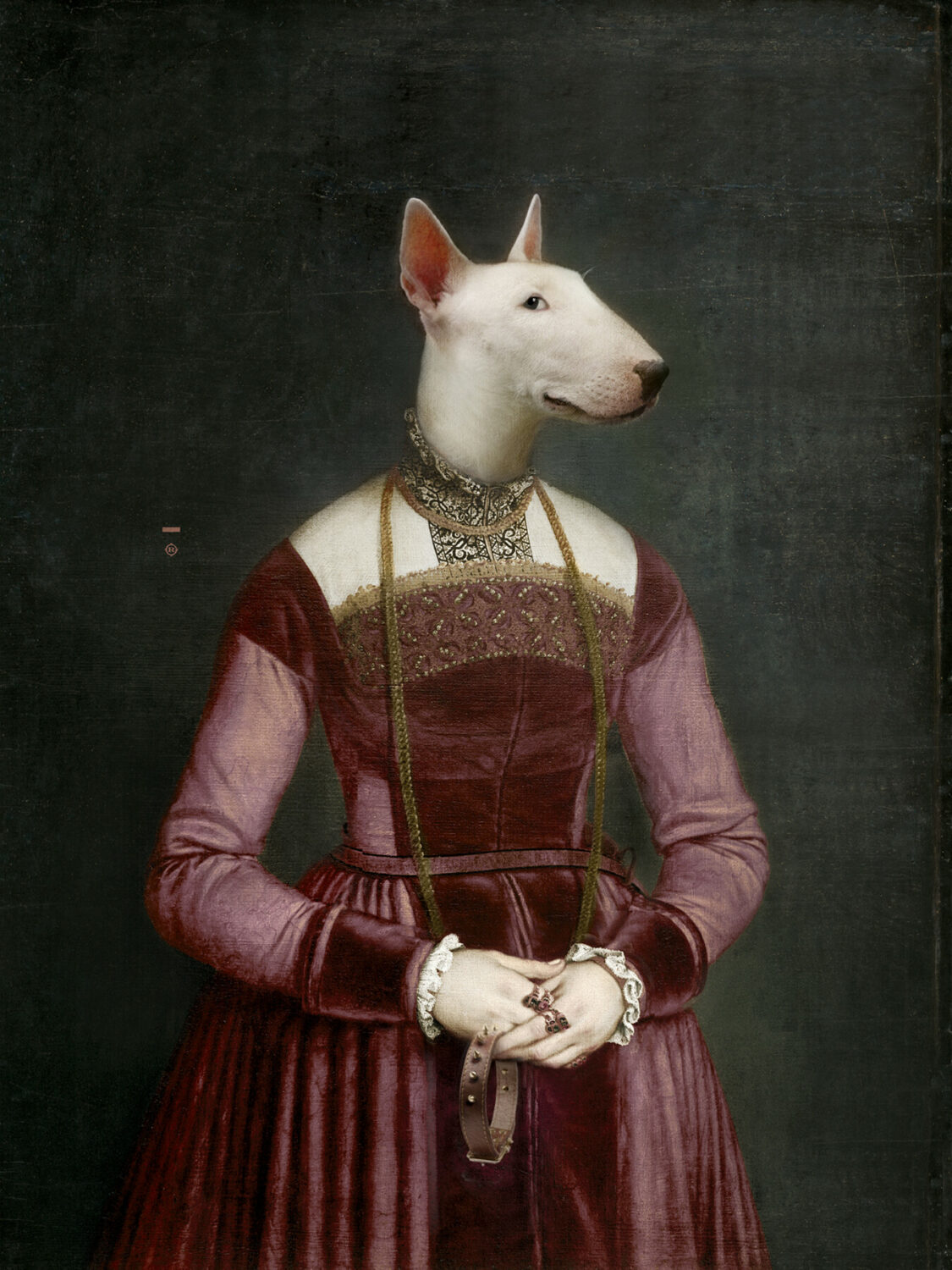 OLYMPE
ibride édition 2018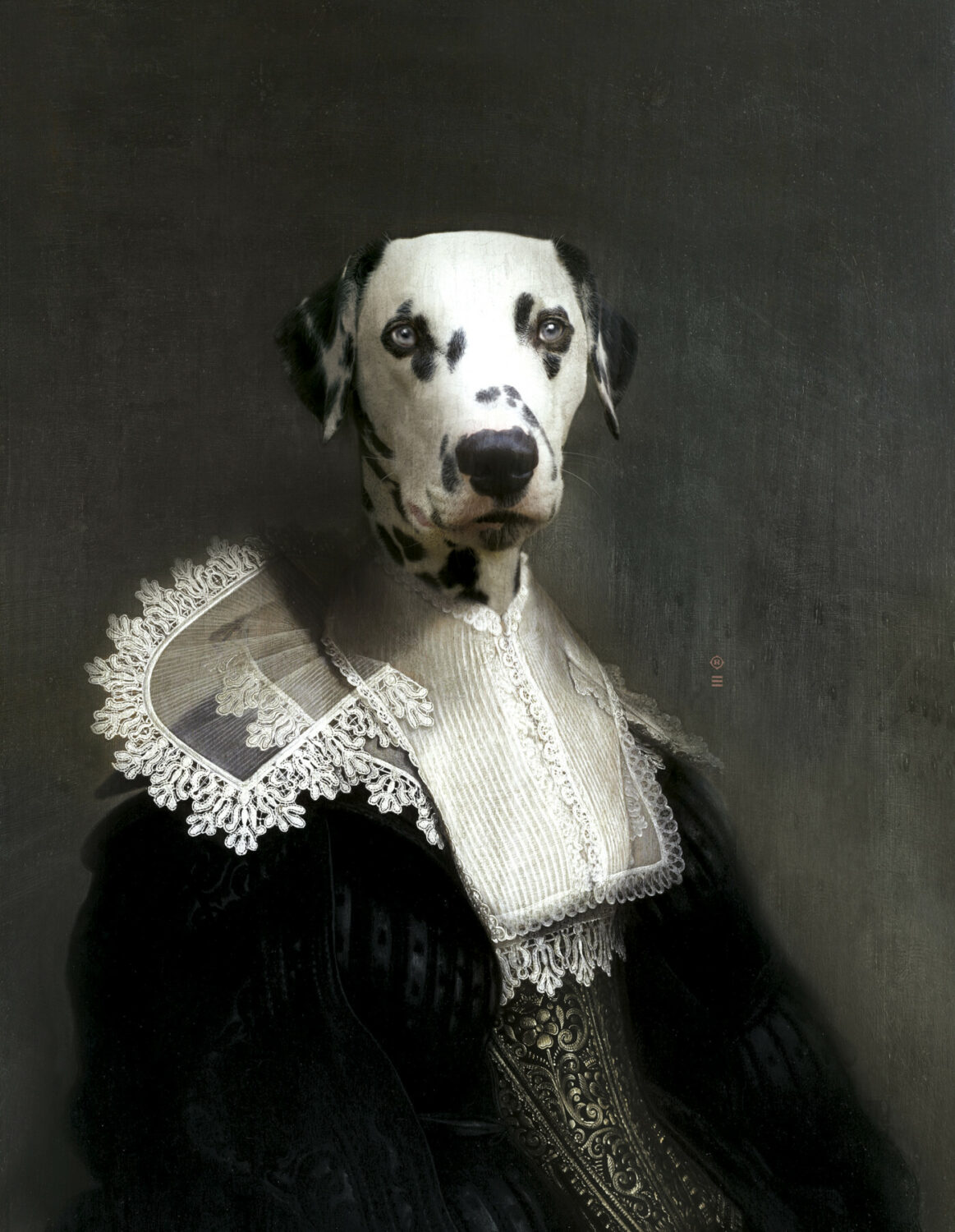 SAPHO & ARTHÉNICE
ibride édition 2017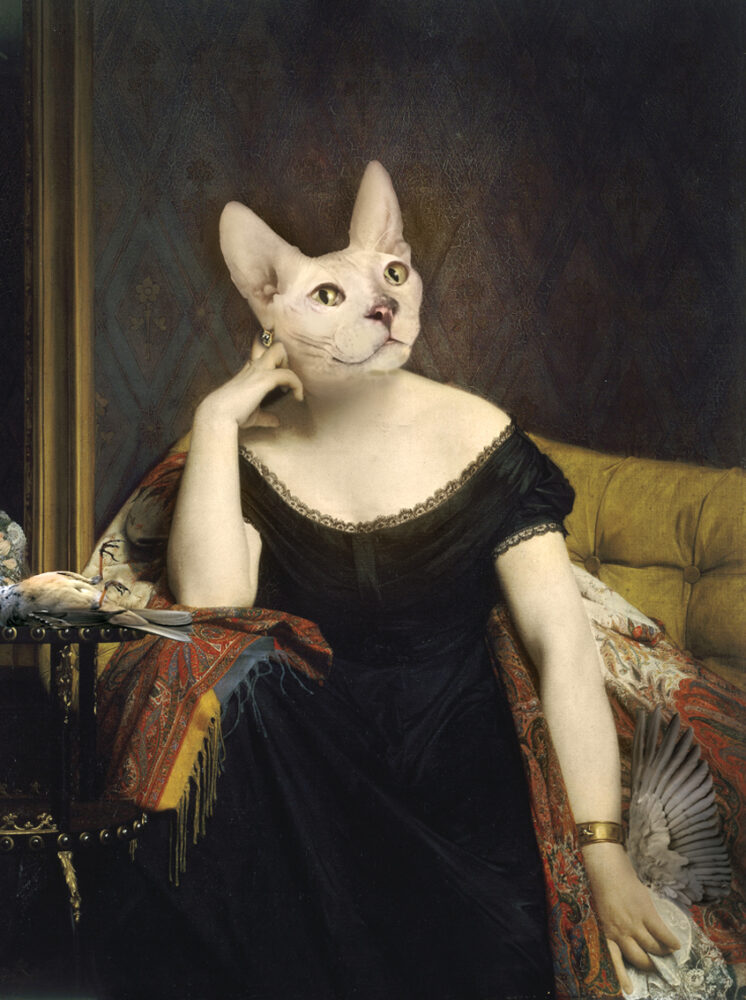 VICTOIRE & LAZY VICTOIRE
ibride édition 2012
The mix of media in this personal practice on the blurred lines between reality and fiction seeks to create a timeless form of visual poetry.
Thanks to Carine for her enthusiasm, and all of the staff at ibride who have supported this project throughout.