The location's origins as a former Carmelites' convent have inspired a series of portraits which embody Carmel's character.
We have sought to fill the large stone busts with a calm, serene interior. Their lowered gazes survey the guests' table, contemplating the diners' culinary experience and internal emotions.
The enigmatic marble-coloured Carmel reveals herself on large sections of slightly floating fabric.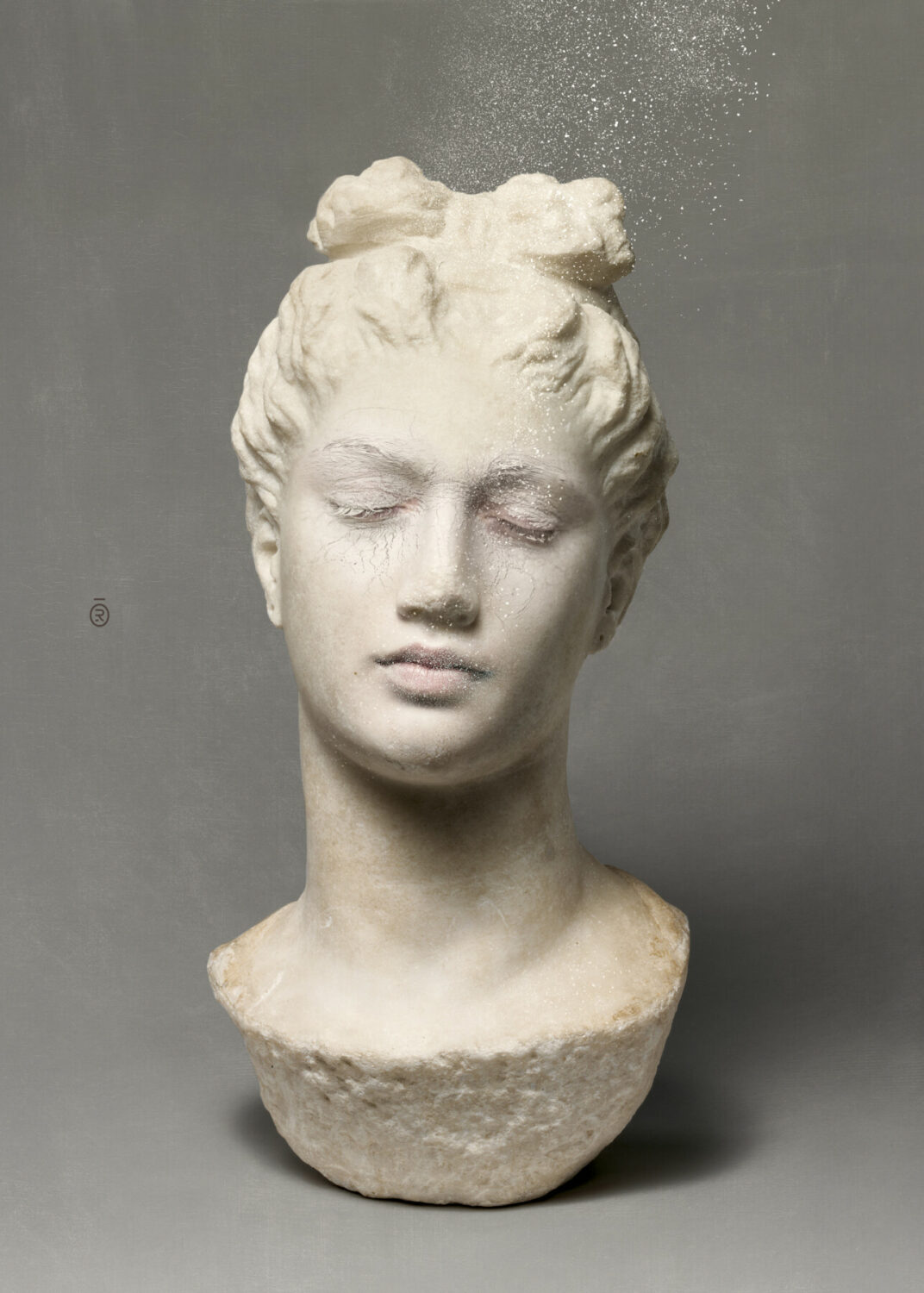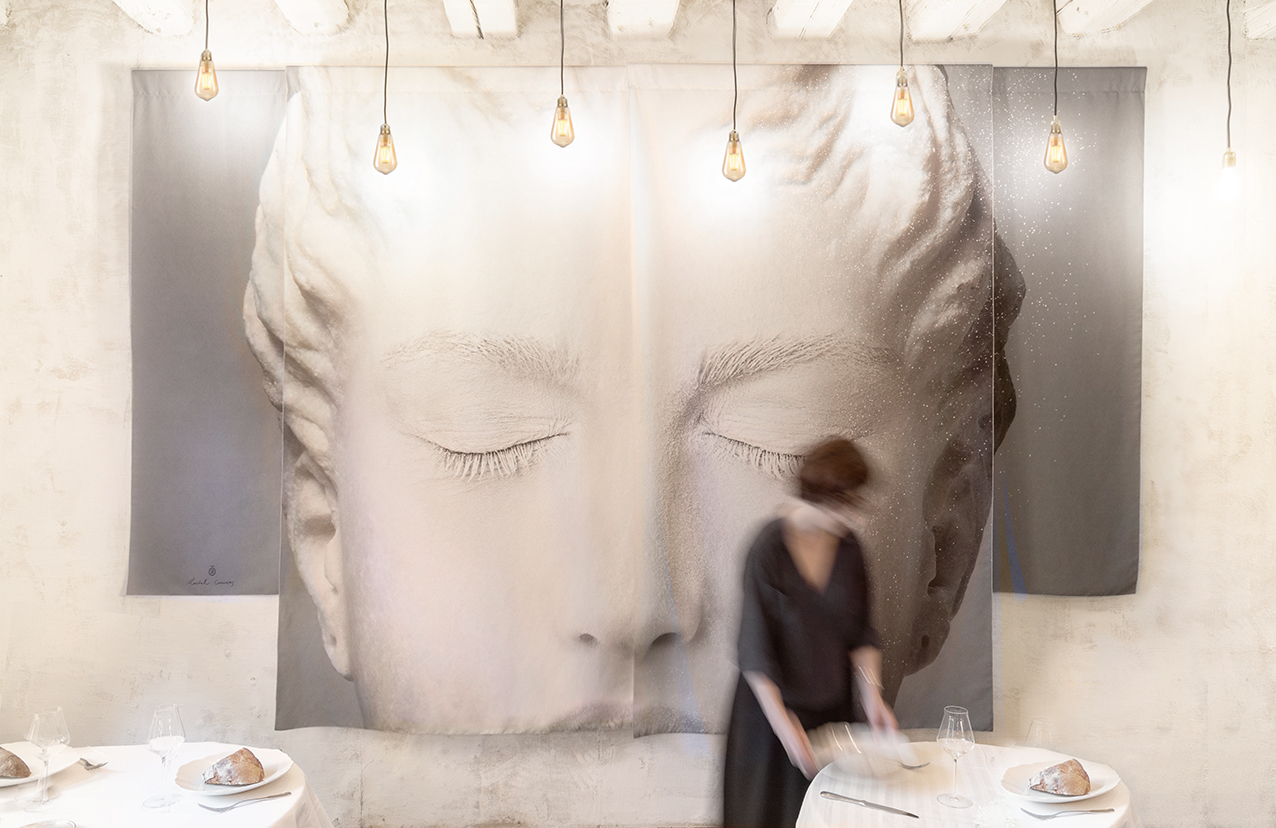 The suspended images are a reference to the Carmelites' work dedicated to household linen. The flexible hanging overhead brings a vibrant dimension to these stone busts, almost as if they were breathing.
photography by Yoan Jeudy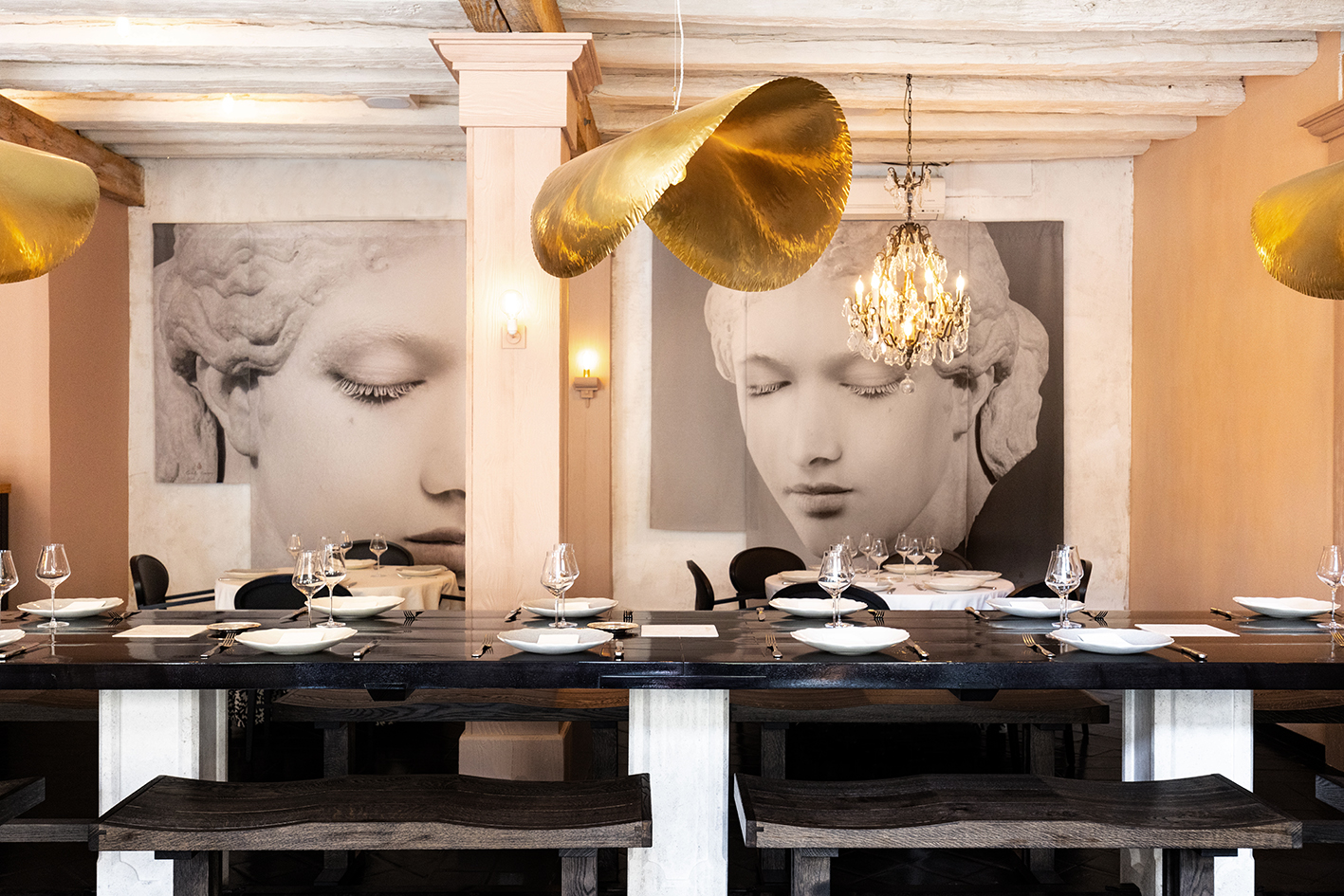 photography by Yoan Jeudy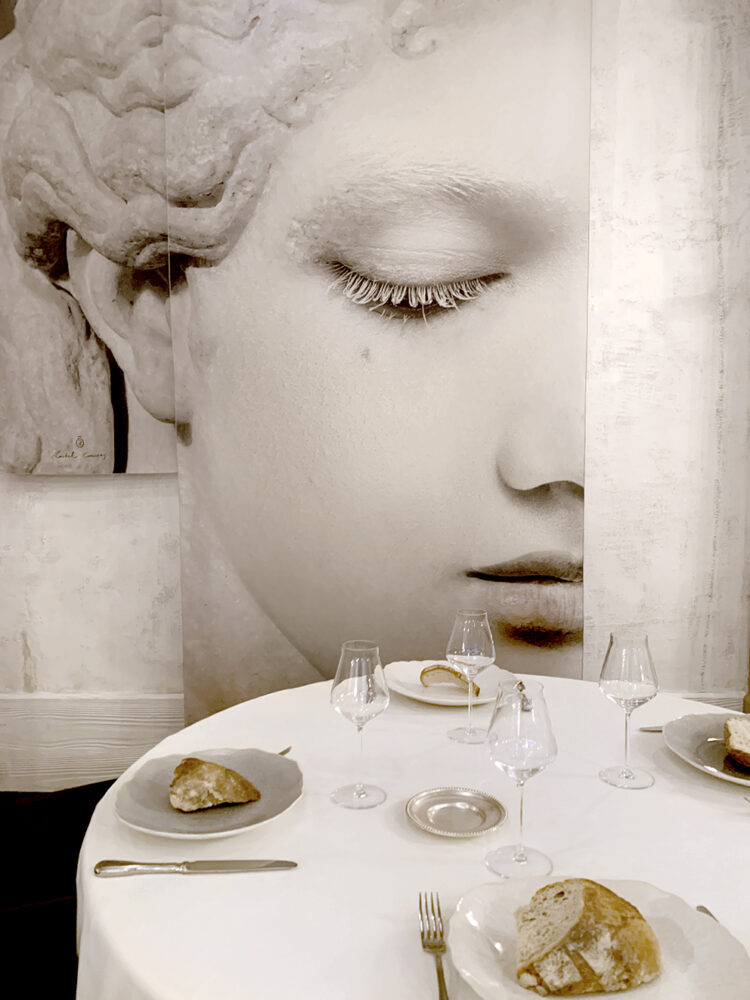 Carmel overlooks the table, enquiring about the diners' experience, about the taste and internal emotions which go with it.
photography by Yoan Jeudy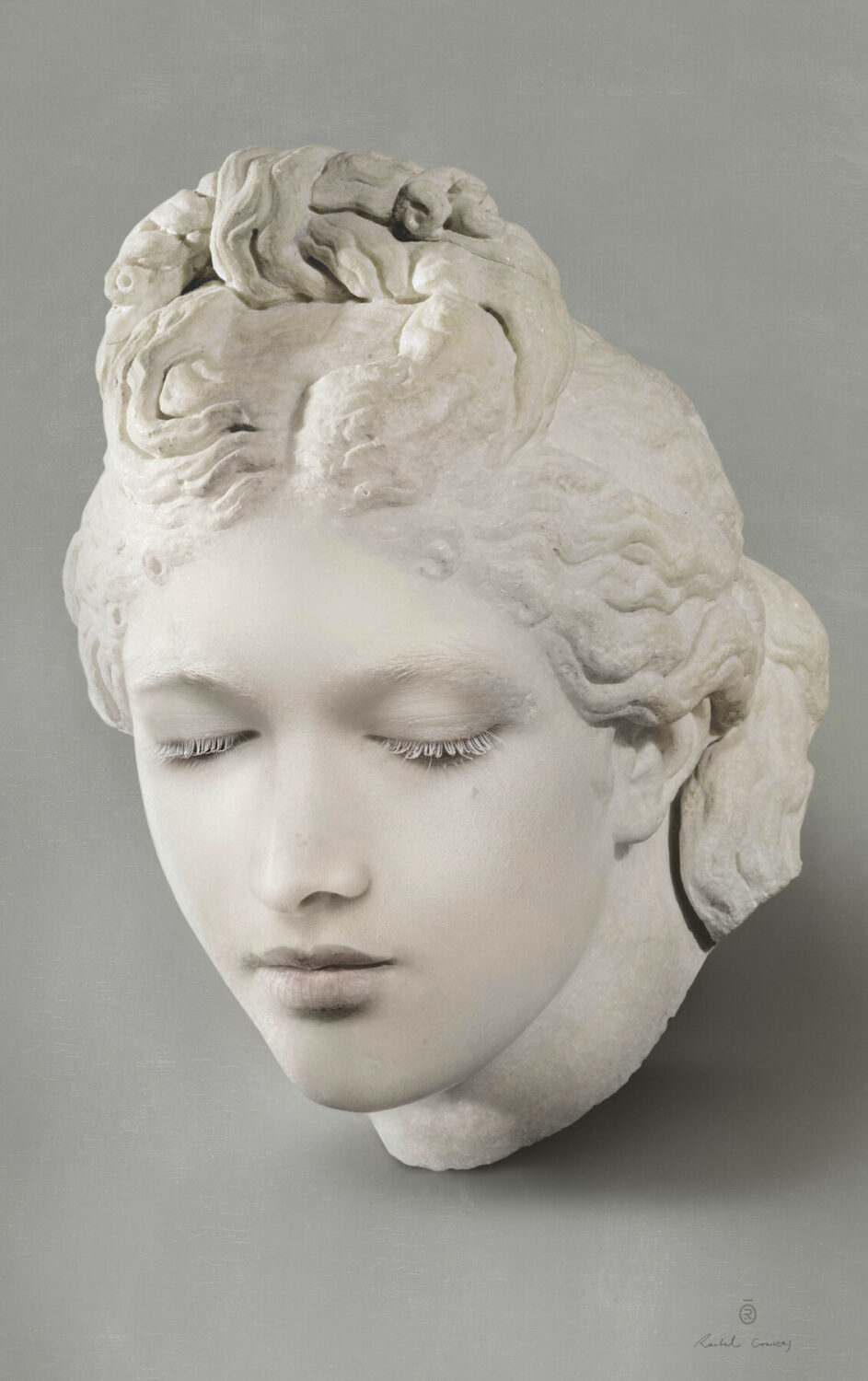 The solemn posture and magisterial dimensions aim to give high intensity to the feminine softness incarnated by Carmel.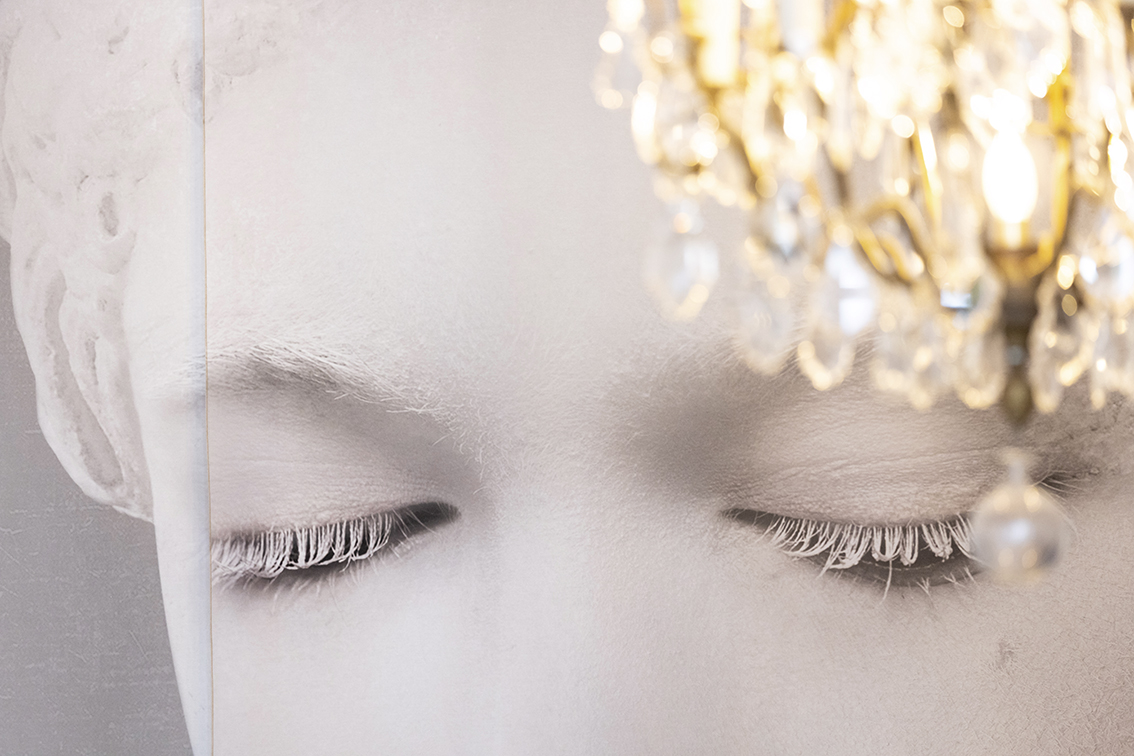 photography by Yoan Jeudy
CARMEL HOTEL RESTAURANT
[ FORMERLY MAISON JEUNET ]
9, RUE DE L'HÔTEL DE VILLE
39600 ARBOIS
Thanks to Jocelyn Gelé, Aurélie Allais, Pierre-Édouard Saillard, Marion Navarro, Lauriane Goullier & Hussein Farzand