Tauari Vermelho, taken from the Amazon rainforest and protected by Precious Wood, is a rare species infused with charcoal-coloured veins.
We created this central unit as an ore taken from a quarry. Rock takes the form of a solid block placed upon two short, thick sheets of brass.
The two angular corners along with the charcoal-coloured effects which snake across the material from one side to the other, make allusion to the extraction of natural rocks.
To create the illusion of a solid mass, the resin canals continue unbroken over the doors, the plateau, and then down the back of the sideboard. This impressive feat of woodwork continues with the choice of mitre joints to enhance the illusion.

Rock is engraved with the GPS location of the original tree. Samples of the tree are taken by the local populations, and are authorised at a rate of one specimen per hectare every 35 years.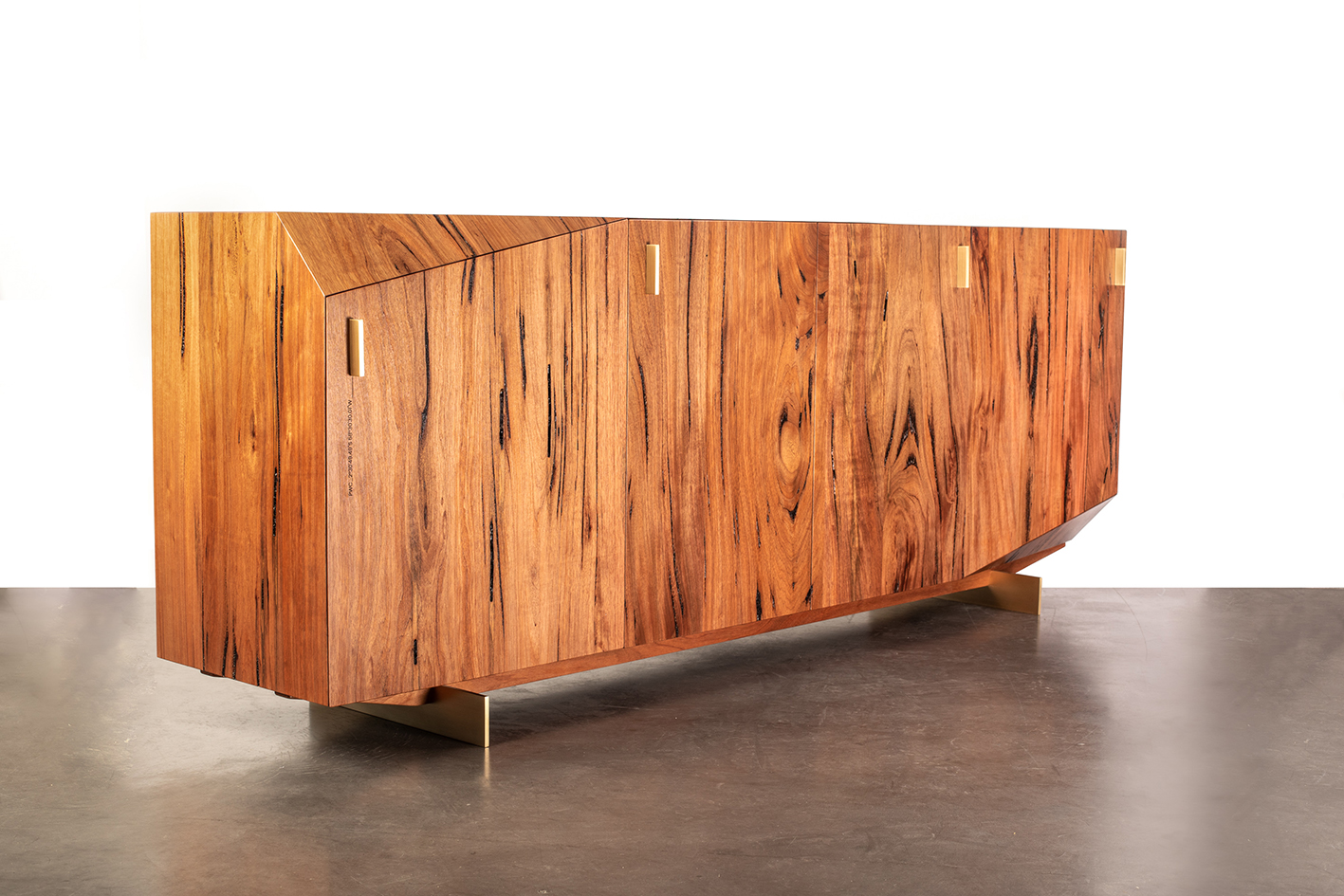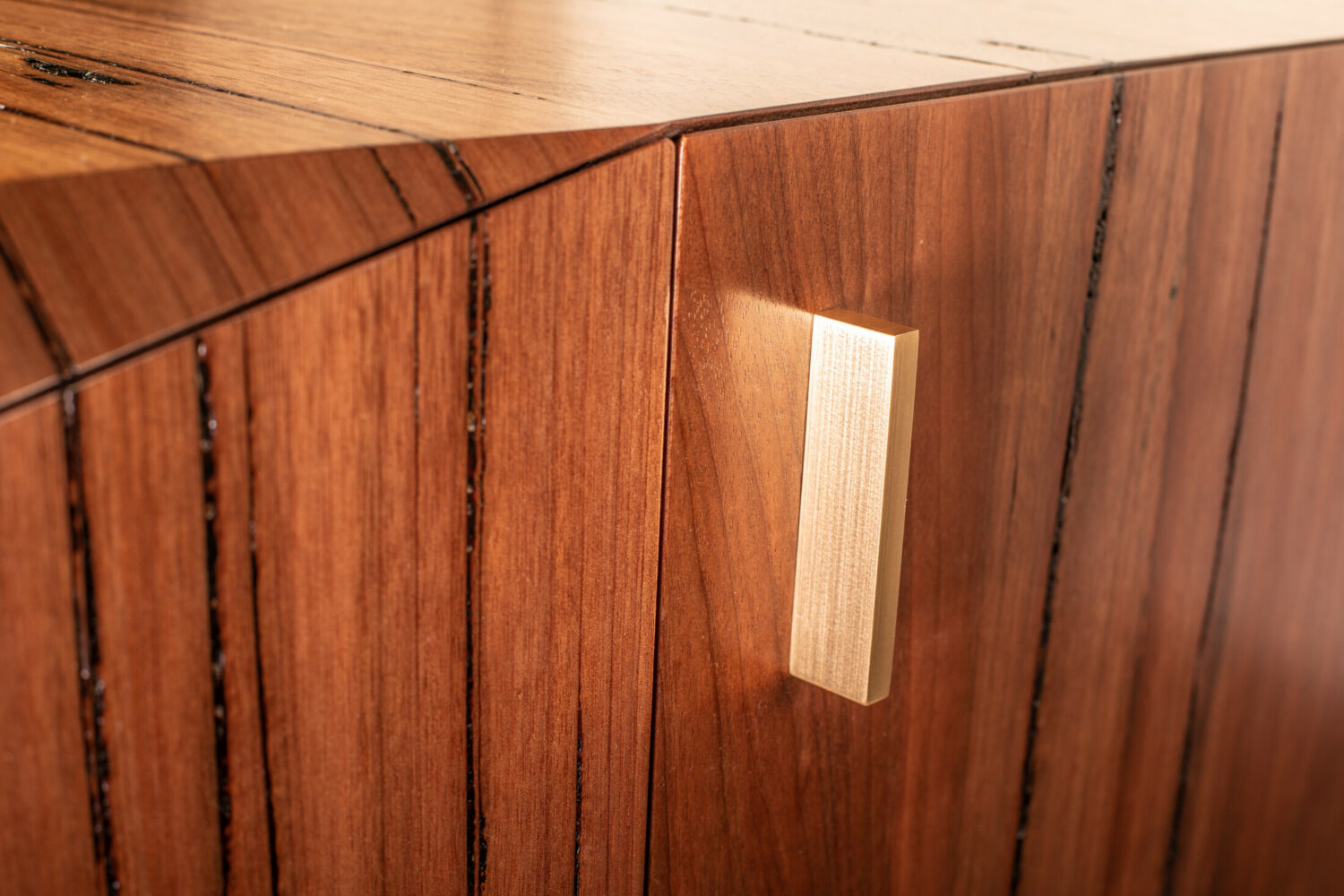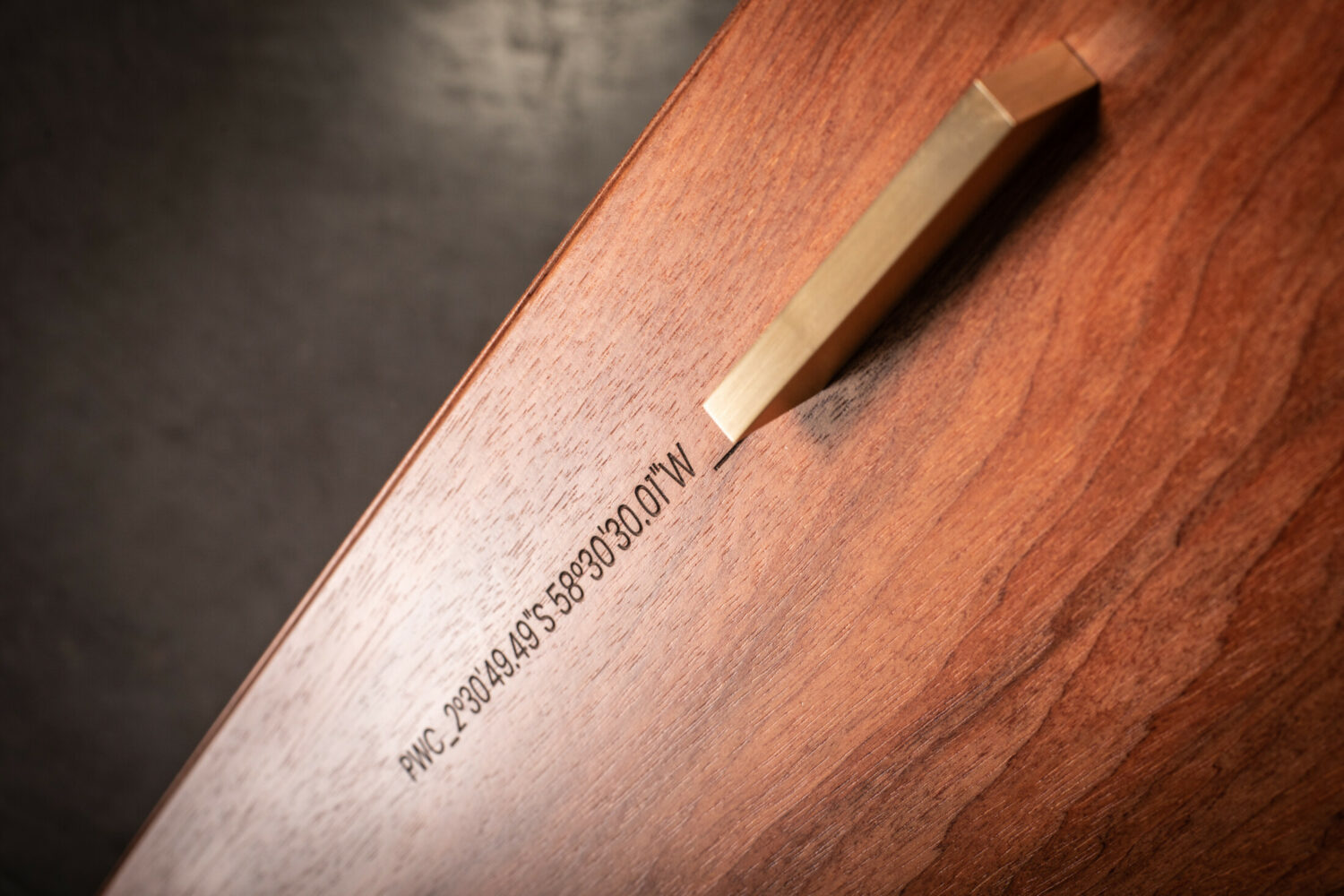 Each custom-made piece is engraved with the GPS coordinates of the original tree.
The piece's owner can use these coordinates to check the exact location of the tree cutting, and observe that the forest is still intact.
The rendering of the mitre joints, the attention to detail paid to following each vein to enhance the illusion, is a marvellous feat of woodwork.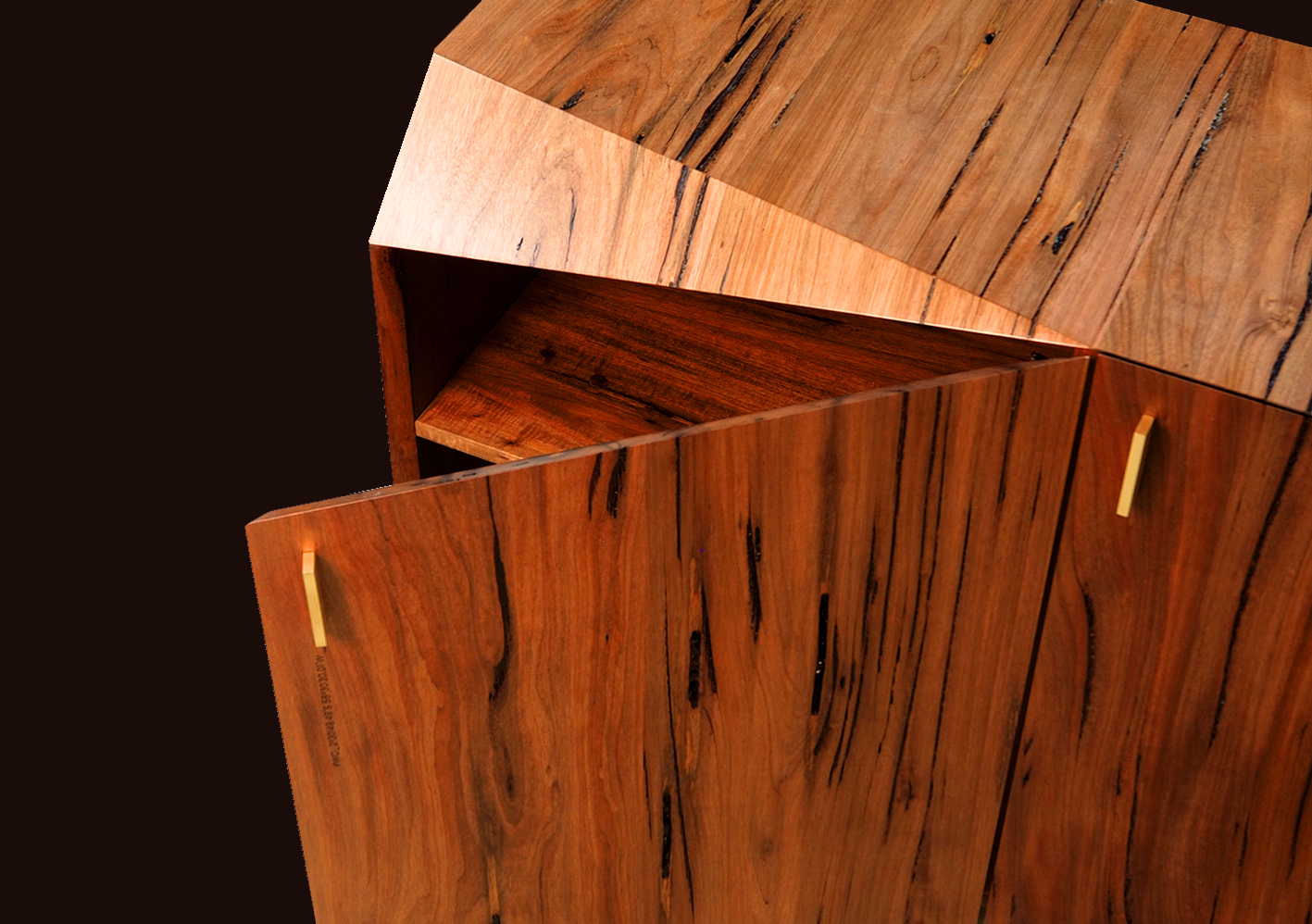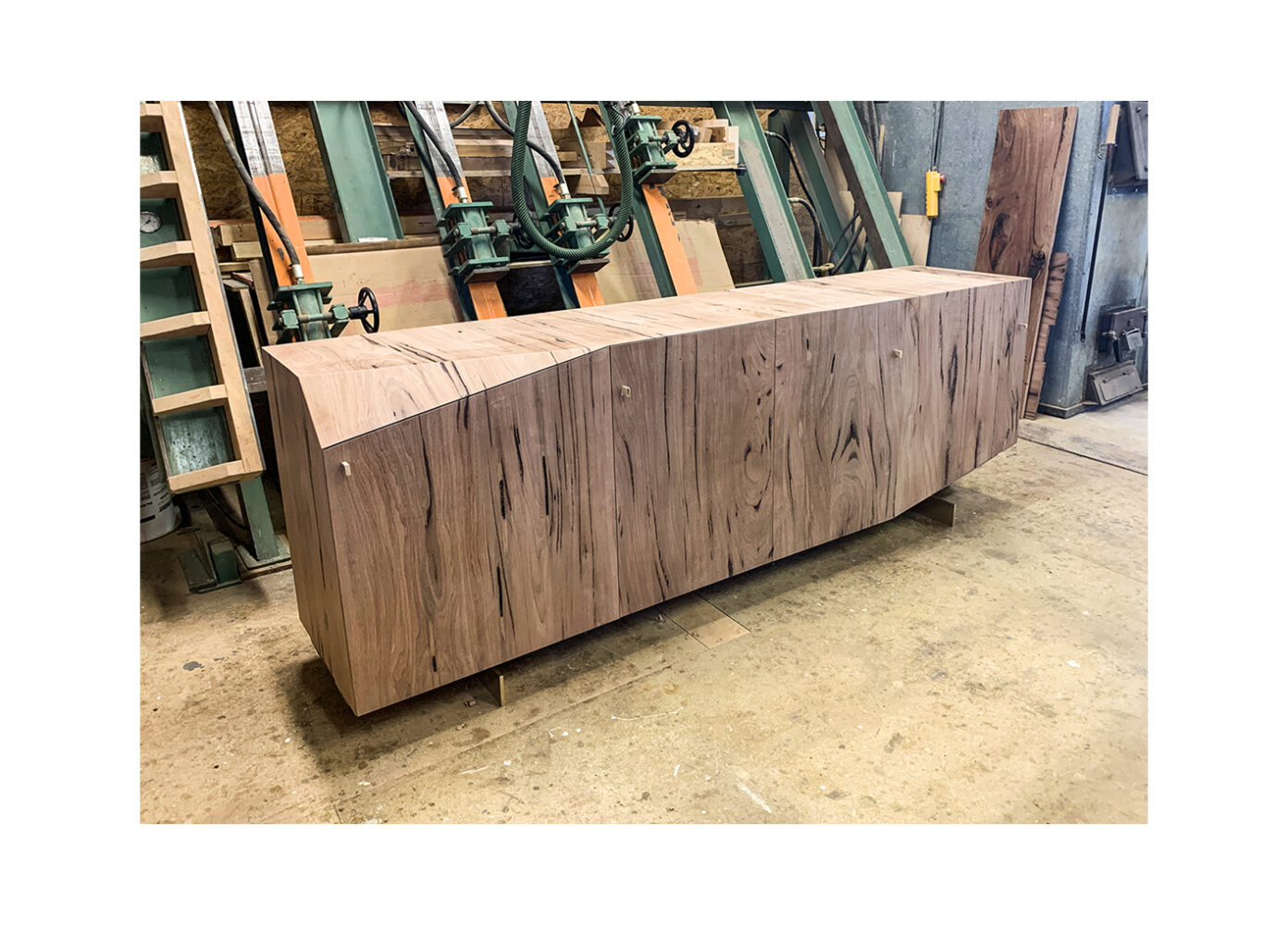 Thank you to Stephane Glannaz & Gaëtan Nozet.