When creating the receptacle, we wanted to evoke the first artefacts of this age-old tradition, for which craft interpretations have become so common. Silex pays homage to the container's mineral origins, imagined as a carved stone from the palaeolithic age.
Held in the palm of the hand, the glass offers an unusual sensation. It's up to each person to find their own grip, their own bond with the material.
From the first sketches, to experimentation on wood, and even up to their adaptations in CAD, the entire creative process has been centred around the process of sculpting objects by hand.
Silex, brought to life by the oldest glassworks in France, brings the process of pressed glass face to face with a raw, robust, deliberately uneven handheld object.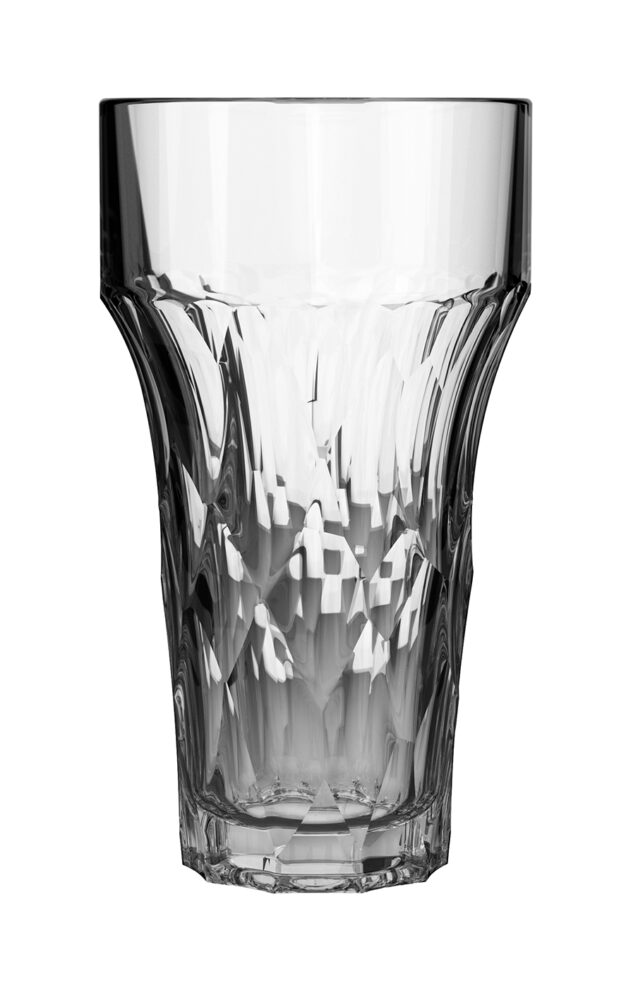 We have aimed for unpredictability to create a visual and tactile surprise, by reversing the  manufacturing process.

Progressing from a machine-generated form to an evocation of craftsmanship.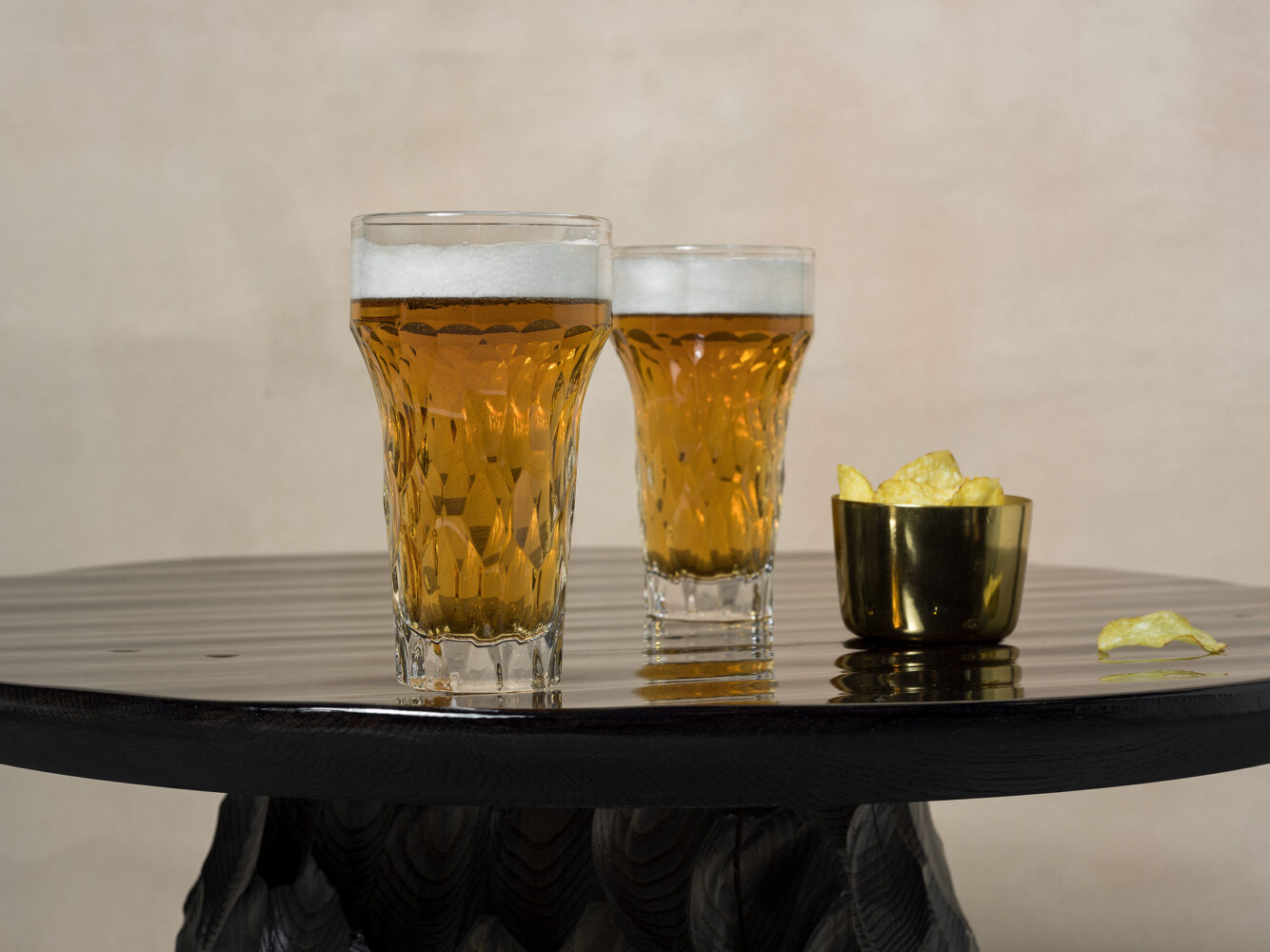 photography by PE Saillard
To begin with, the object is simple, slightly conical. Shards are then hollowed into it, welcoming the user's hand.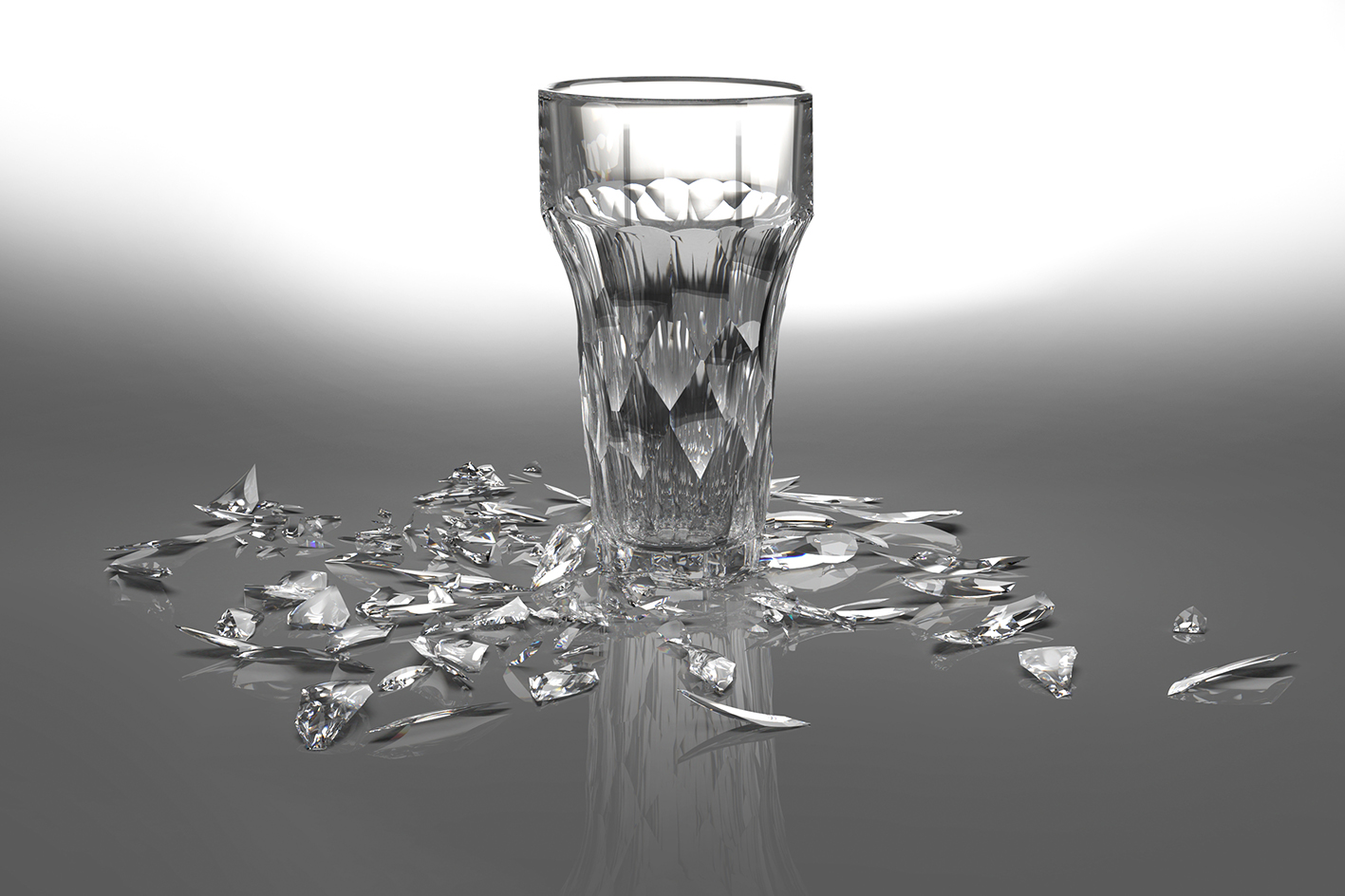 Thanks to Nicolas Bigot, Gilles Ambs & Hervé Meslot, Lucile Clément & Pascal Gulmann.