In our search for the "bare necessities", raw materials and uneven surfaces unite to honour the virtues of craftsmanship.
The sobriety of the figures in this stripped-back approach is achieved through the use of a gouge for the woodwork. The bases, with their imposing diameter, have been hand-carved directly into the trunks of beech trees, and tell the story of the decades that the trees have endured. The glistening, uneven surfaces perched on the table's legs create sparkling shards which reflect the decor.
The low seats with their pure, contemporary design pick up where the table left off, with gouged indents on the sides which compliment the hands that traverse them.
This set of creations aims to reinforce the monastic atmosphere devised for the setting.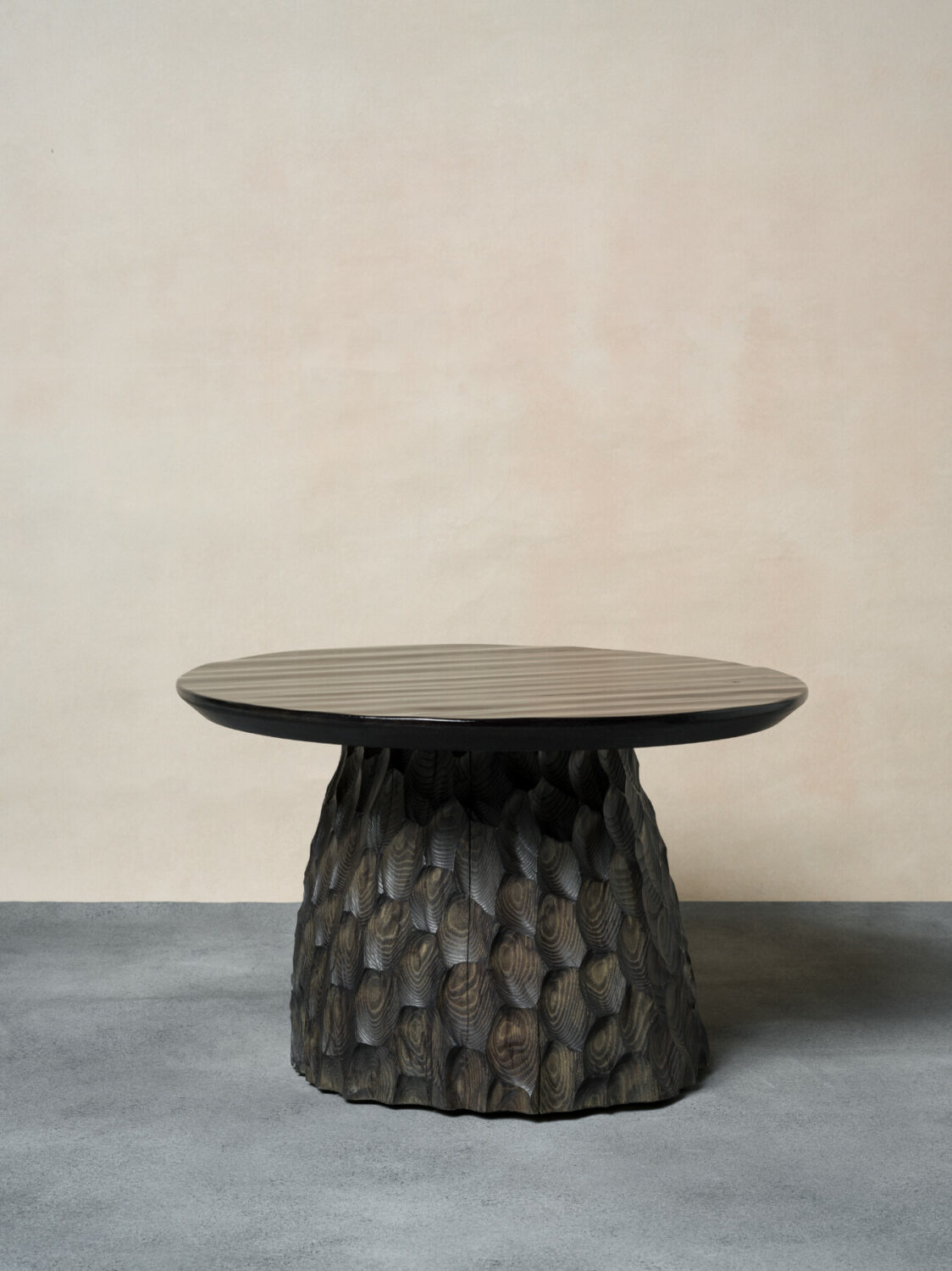 Photography by P-E Saillard

Photography by P-E Saillard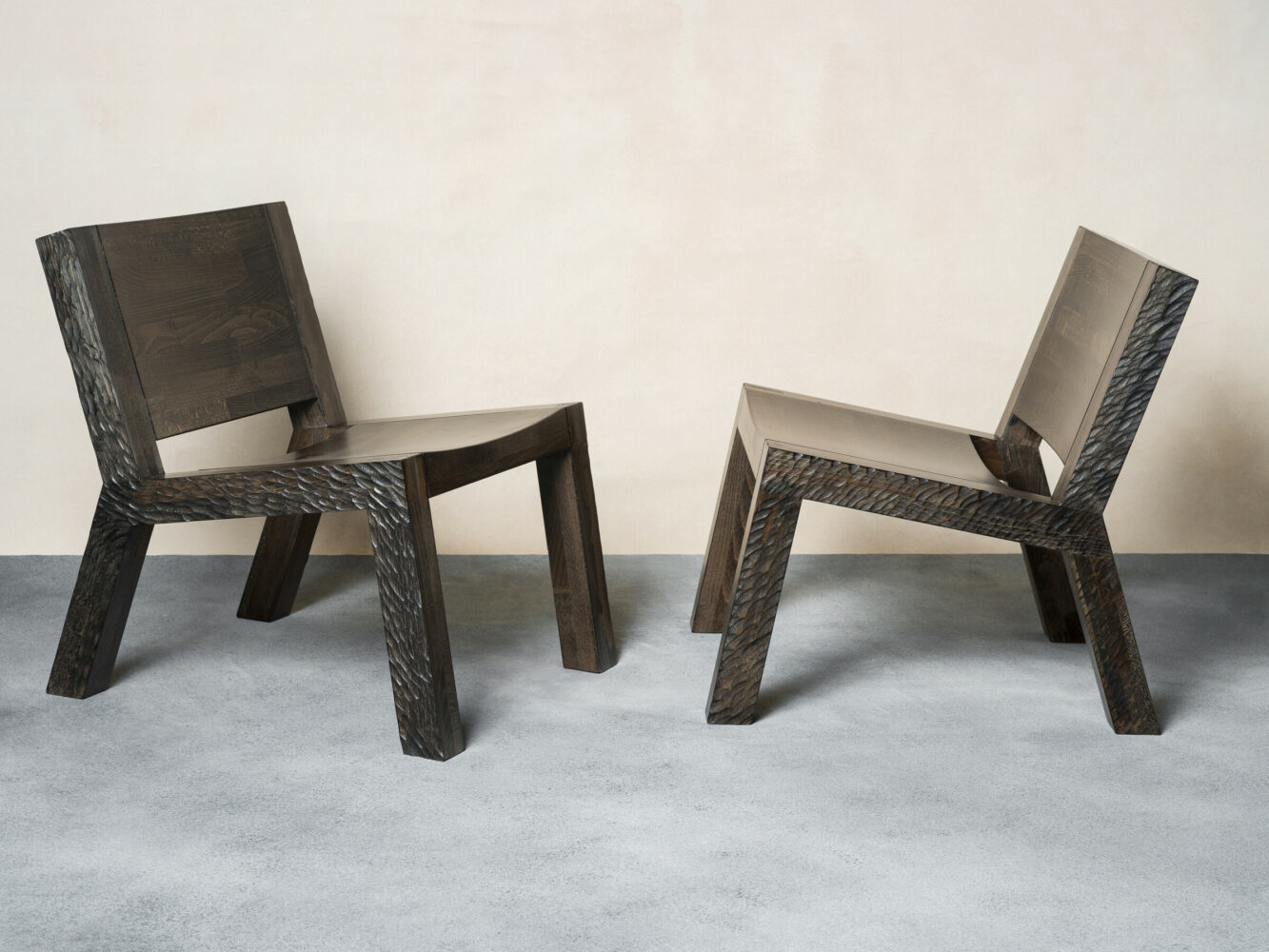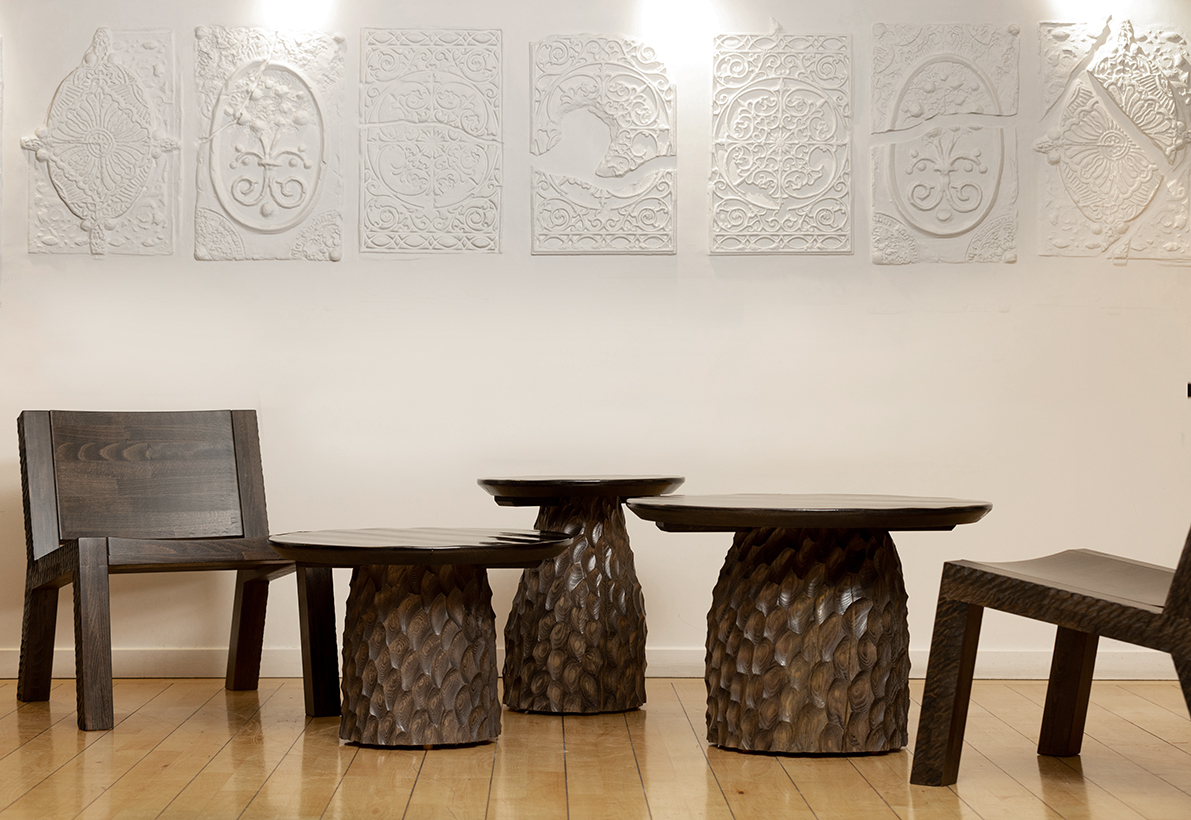 Photography by Yoan Jeudy
CARMEL HOTEL RESTAURANT
[ FORMERLY MAISON JEUNET ]
9, RUE DE L'HÔTEL DE VILLE
39600 ARBOIS
Thanks to Gaëtan Nozet for your commitment and know-how.