The former Institute of Zoology at the Université de Bordeaux was converted into a hotel in 2020.
Strates is the counter which has come to occupy the wing dedicated to geology in days gone by.
Designed as the room's prominent centrepiece, we wanted to evoke a rocky outcrop or tablet of slate. It's composed of dozens of pieces of solid oak, cut using CNC and then assembled and layered to produce this minerally inspired surface.
The choice of Cosmic Black granite for the counter was made for its textured surface, revealing the various elements turned to stone over the course of the last 300 million years.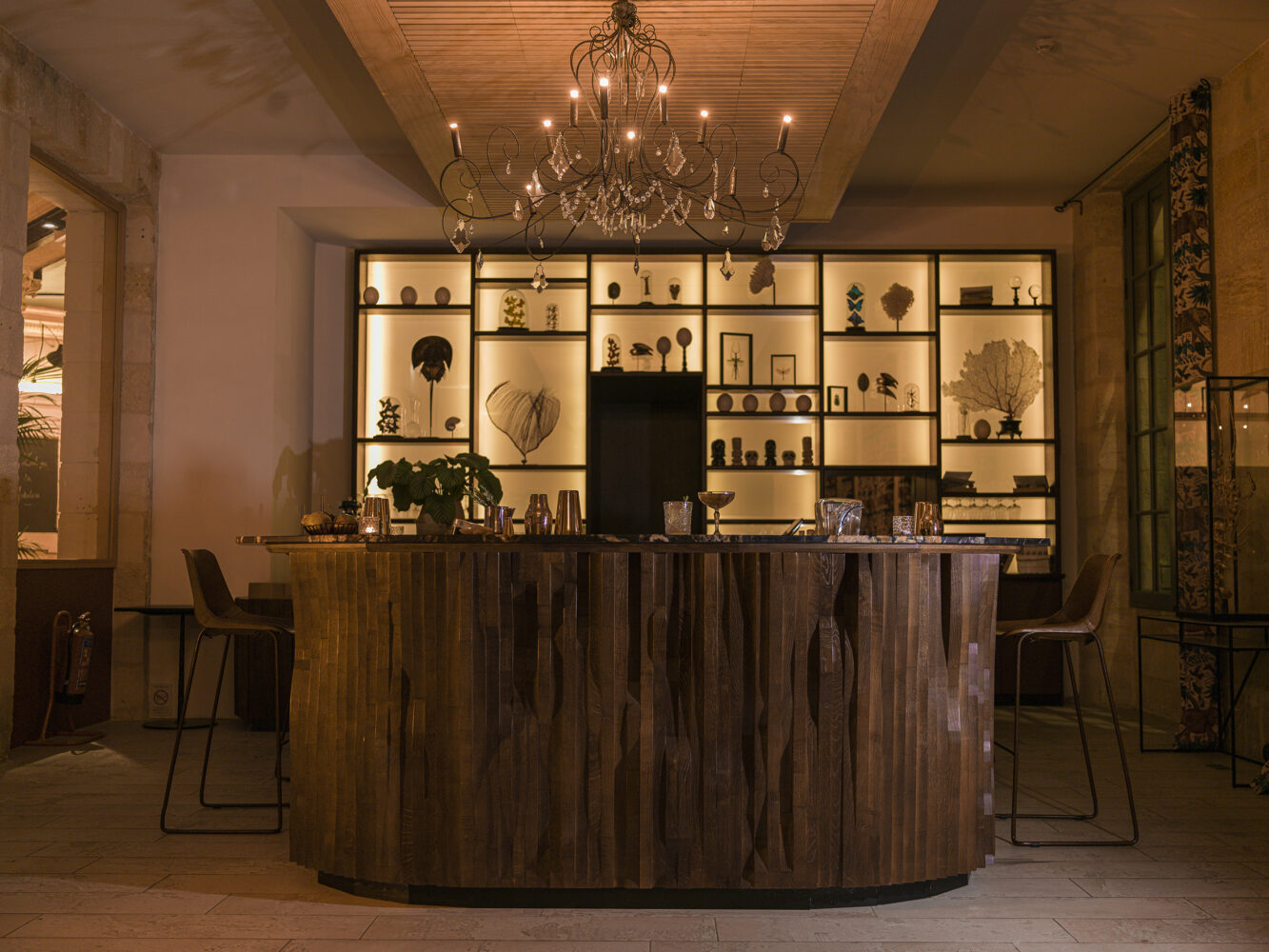 photography by P-E Saillard
Behind the bar, a large oak shelving unit accommodates some of the pieces from the owners' personal collection: coral, minerals, and plants. By day, the backlit one-way mirror behind the samples highlights the collection; by night, they are transformed into solid silhouettes.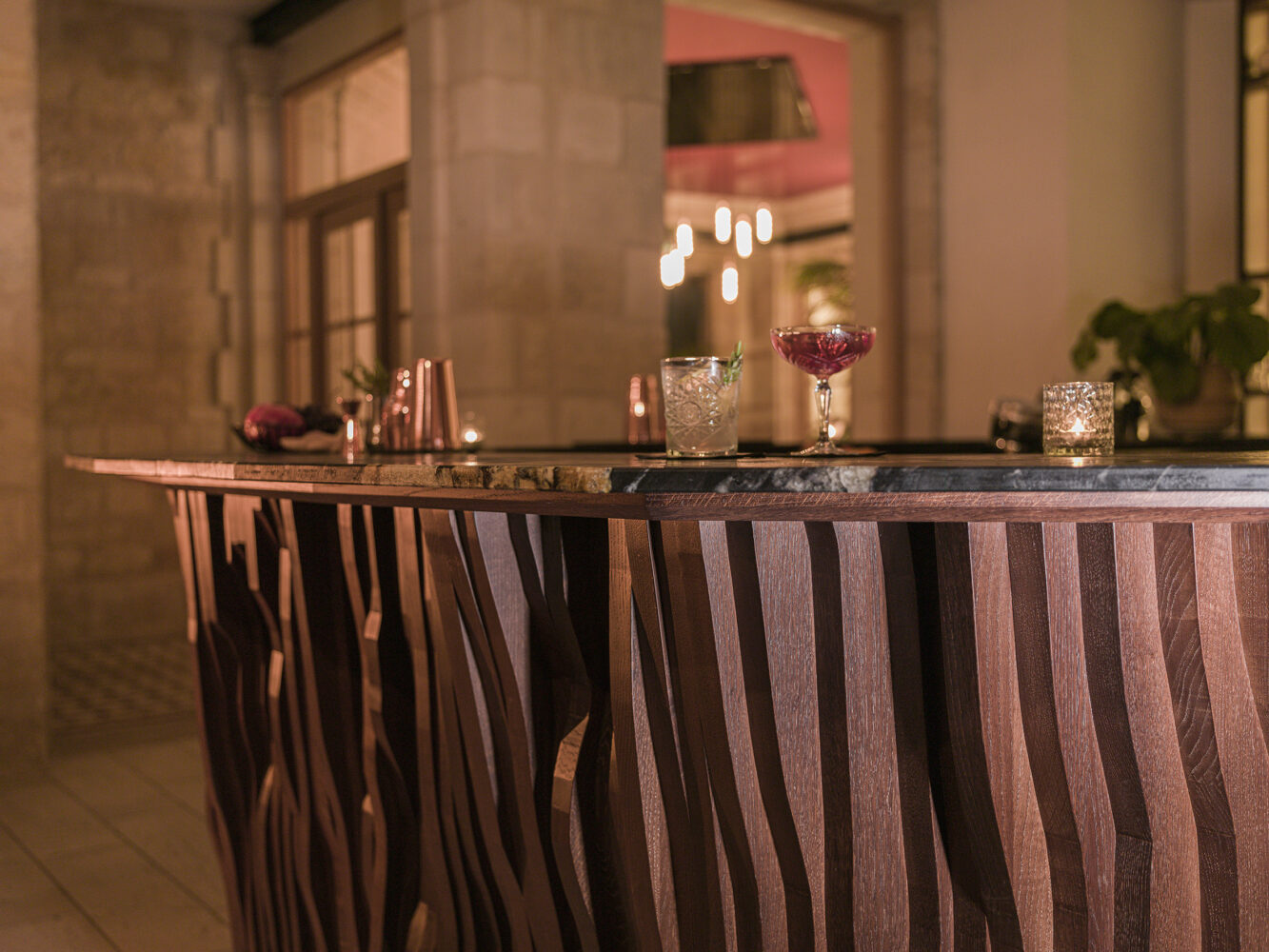 The superposition of the stained oak pieces brings to mind a rocky overhang.
photography by P-E Saillard
photography by P-E Saillard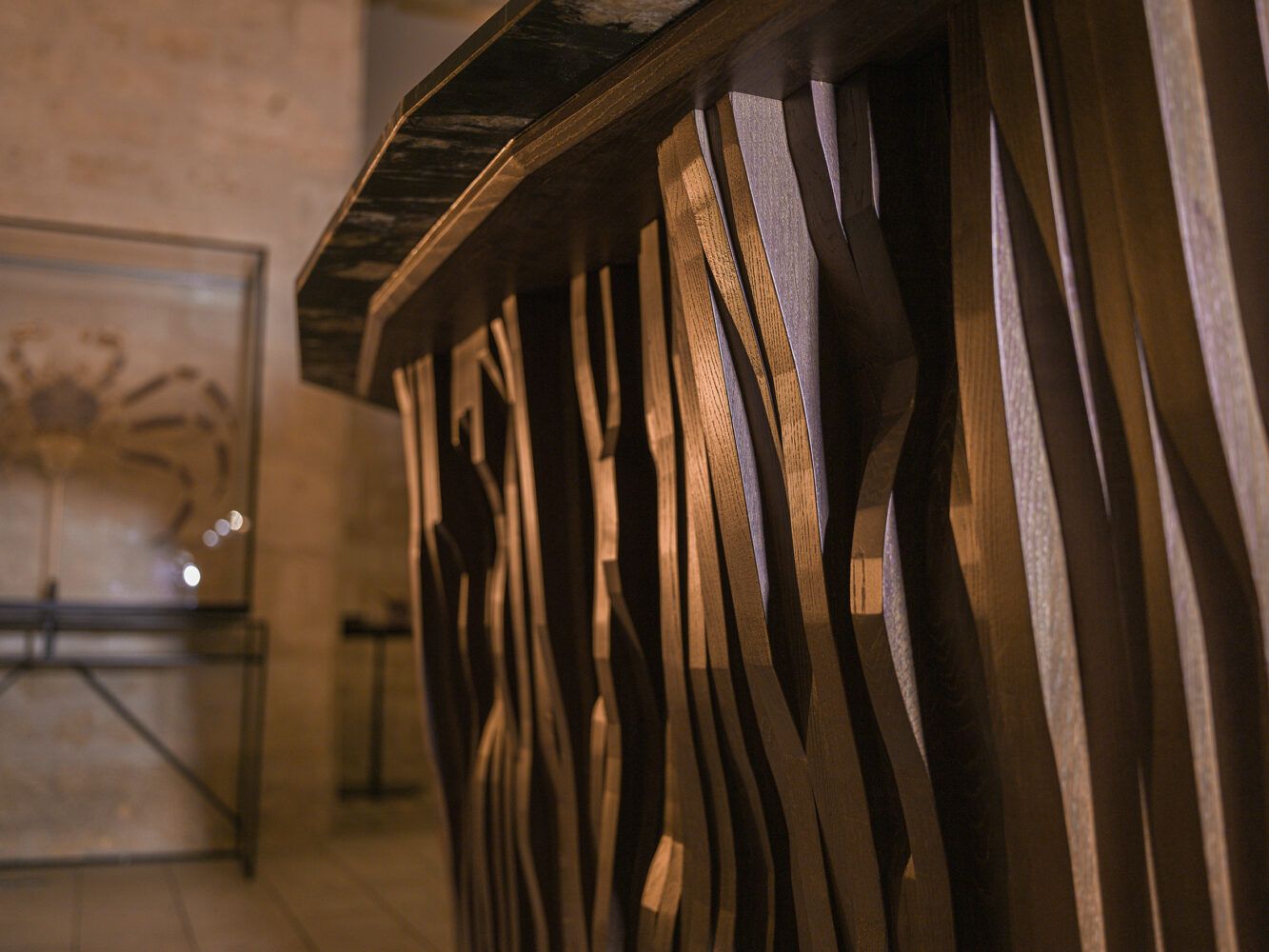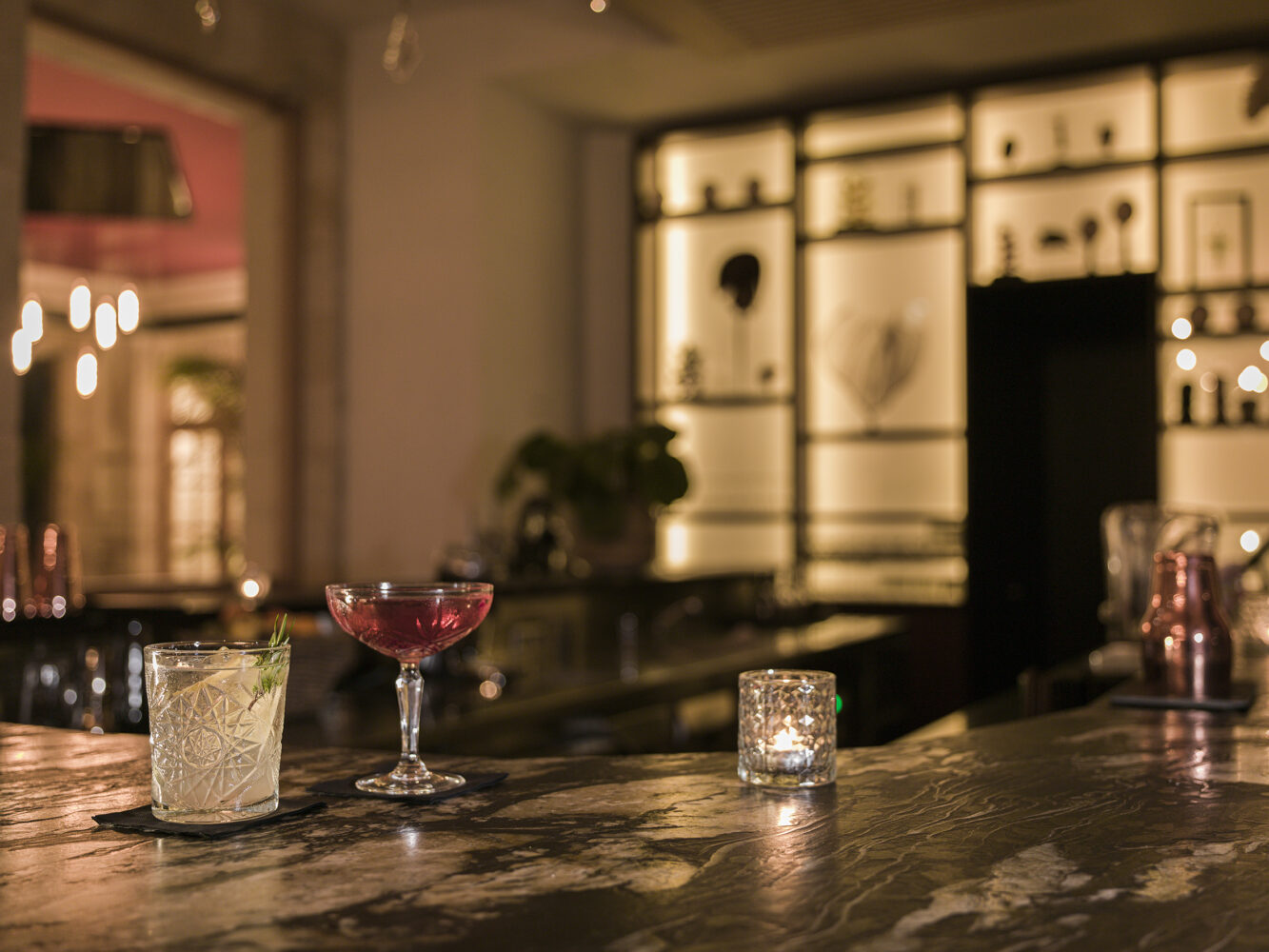 Work surface in Cosmic Black granite
photography by P-E Saillard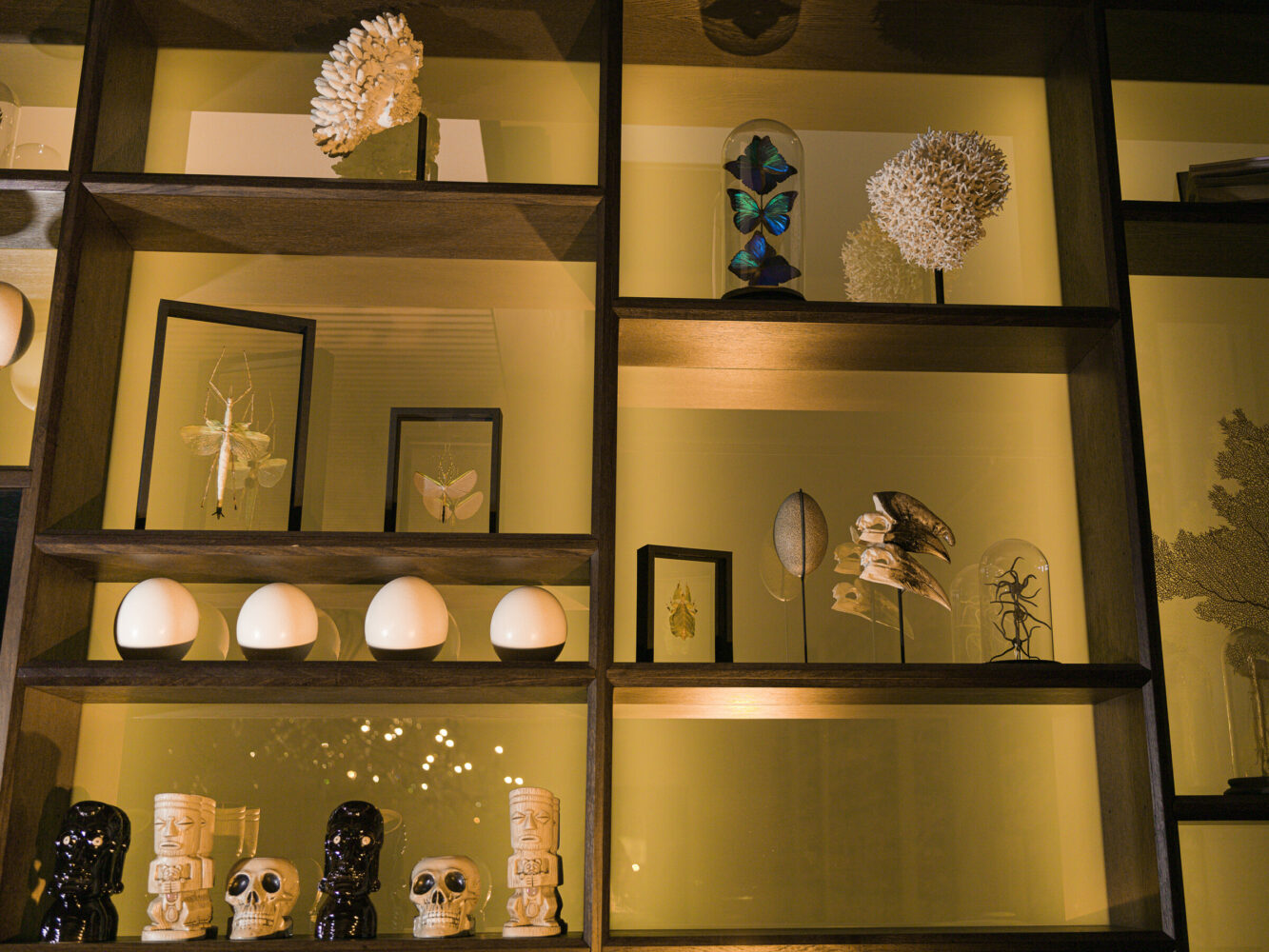 Particular attention has been paid to the piece's edges, playing with horizontal and vertical bevels.
photography by PE Saillard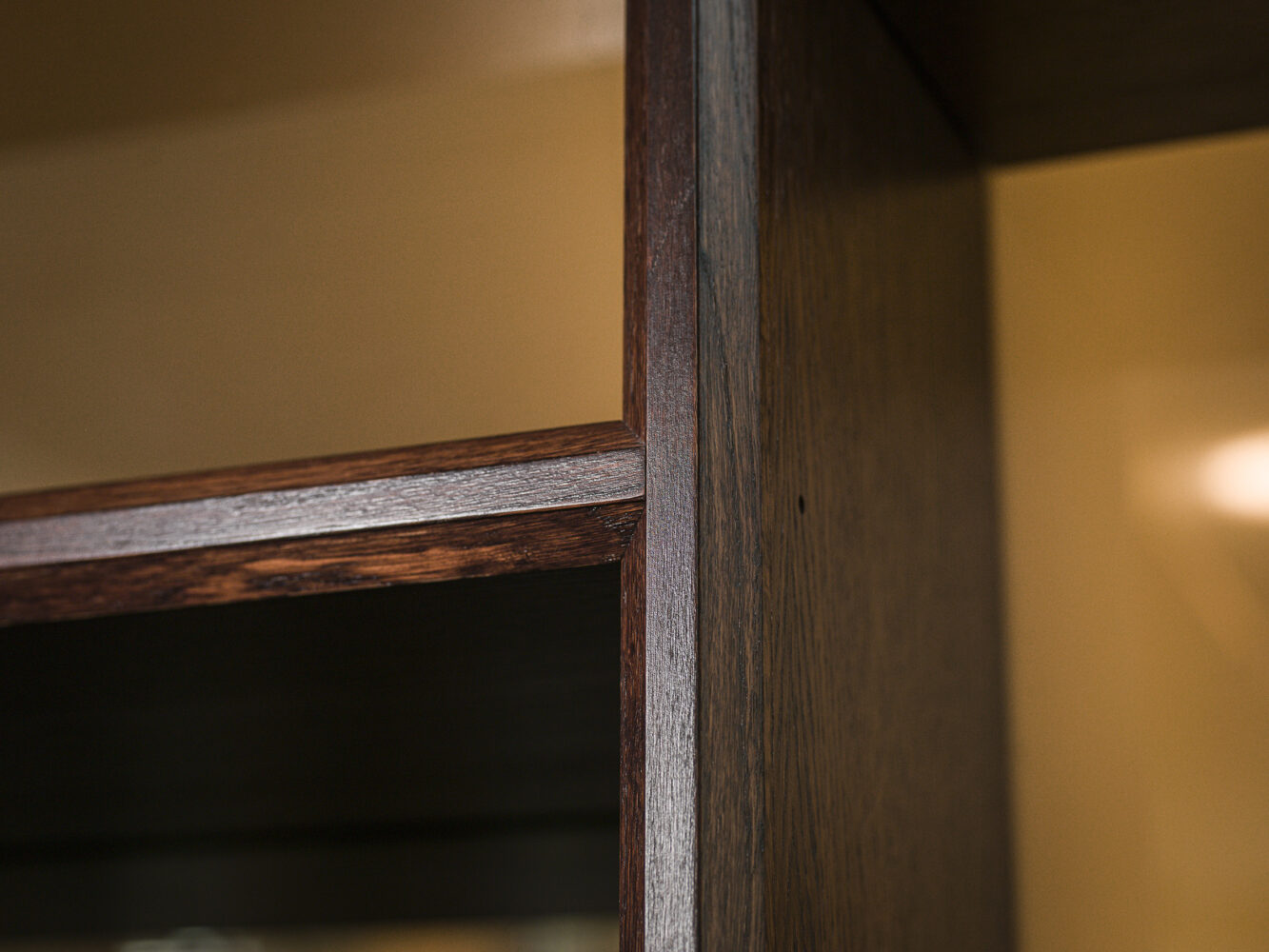 THANK YOU to Hélène & Francois Touber, to ibride, and to Gaëtan Nozet, Jean-Mathieu & Yann, David Boucon & Julien.