The Beast is the figurehead of a collection dedicated to showcasing the work undertaken by Precious Wood, a pioneer in the certified, sustainable management of tropical rainforests.
The tree of which it is composed was taken without mechanical intervention, from a protected natural forest in Gabon.
To raise awareness of the animal world we need to protect, we have chosen its most powerful member, the king of the forest: the silverback gorilla.
Its figure is made by assembling simple blocks, parallelepipeds which have been carved and reproduced in solid wood.
The constructive principle is enhanced by secret hatches and compartments which are hidden from view.
Each piece is tagged with the GPS coordinates of the original tree, removed only by local populations, at a rate of one specimen per hectare every 25 years from the African forests.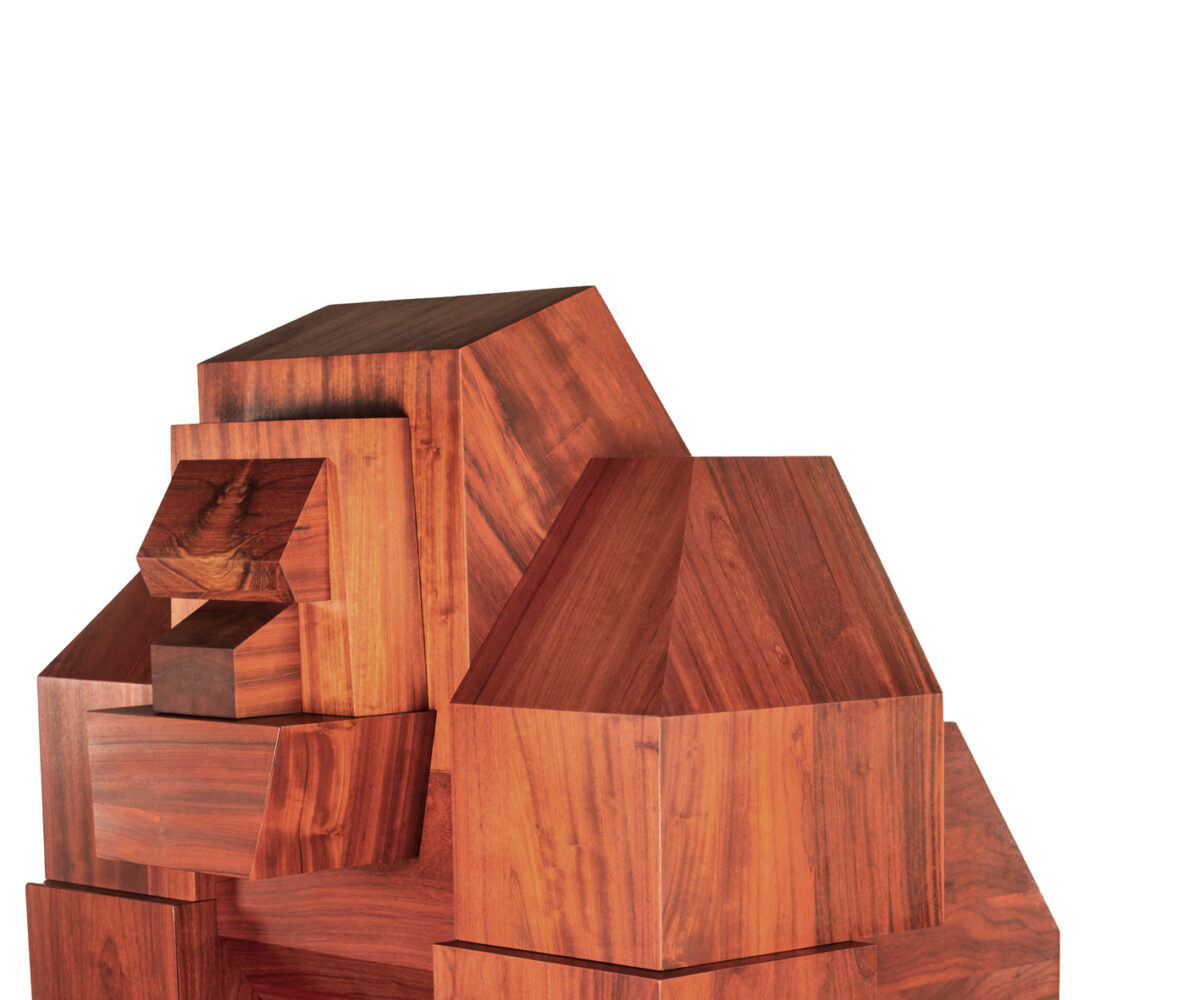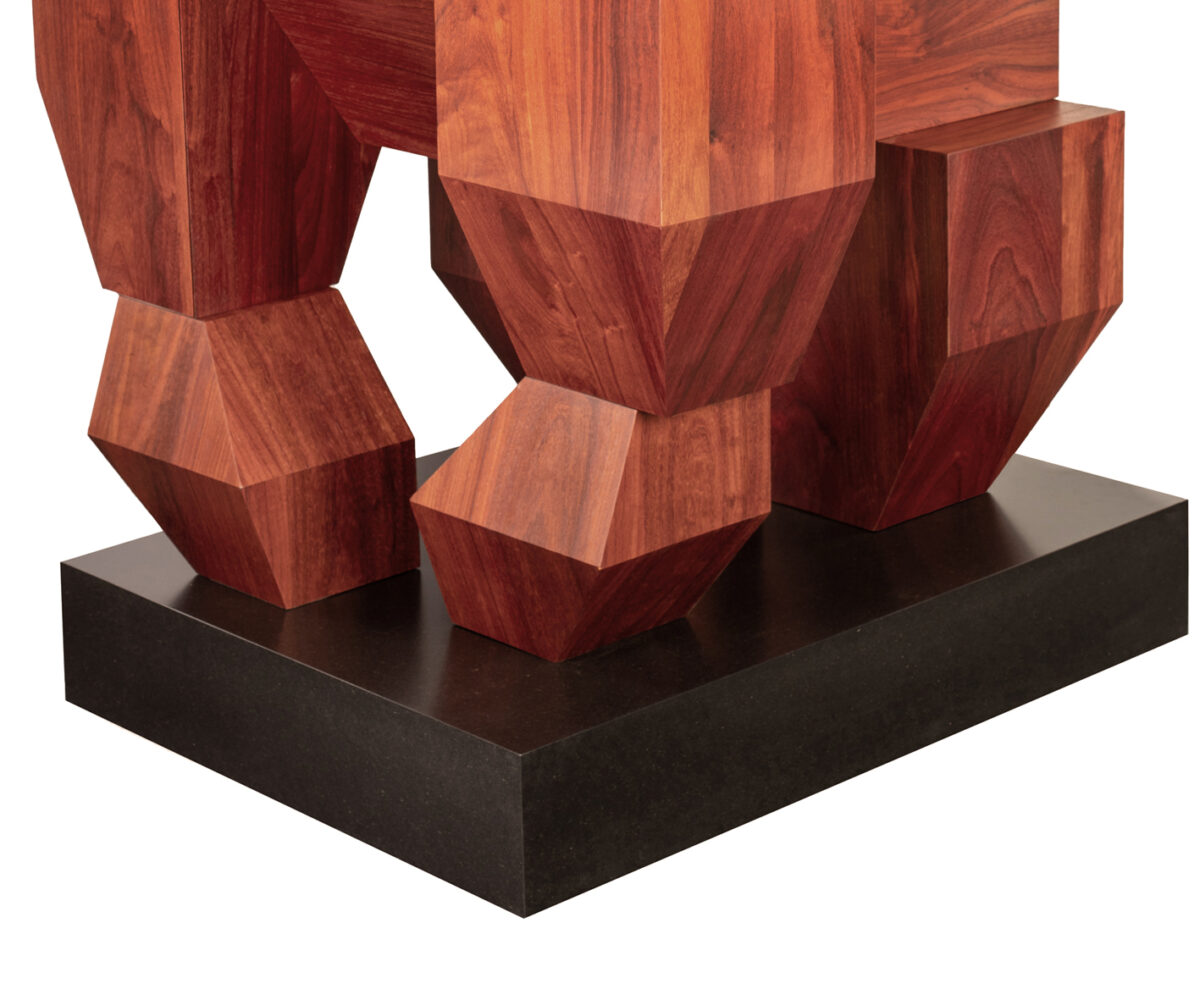 The Beast, enigmatic and imposing, is an incredible feat of woodwork.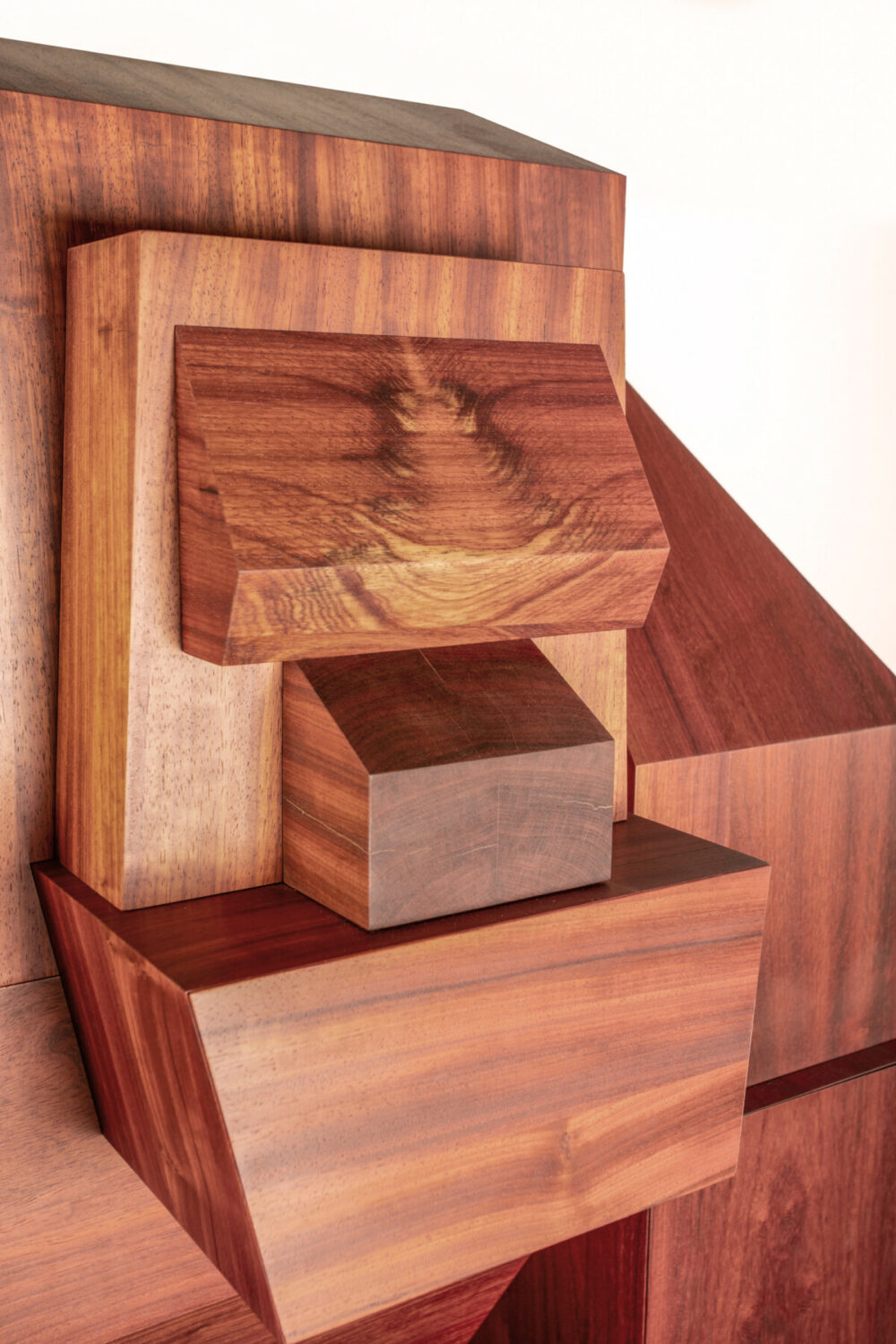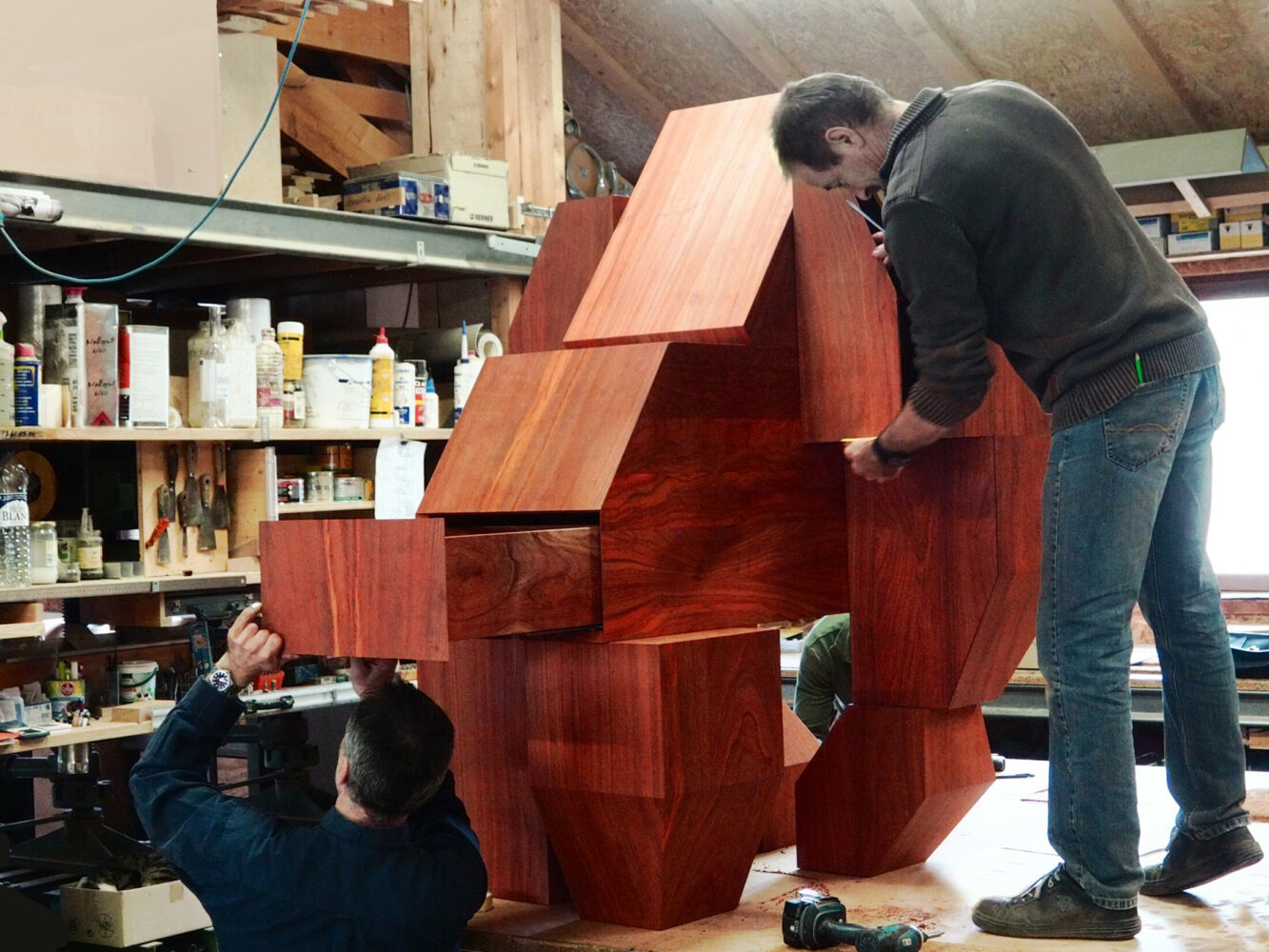 The constructive principle is enhanced by secret hatches, drawers, and compartments hidden from view.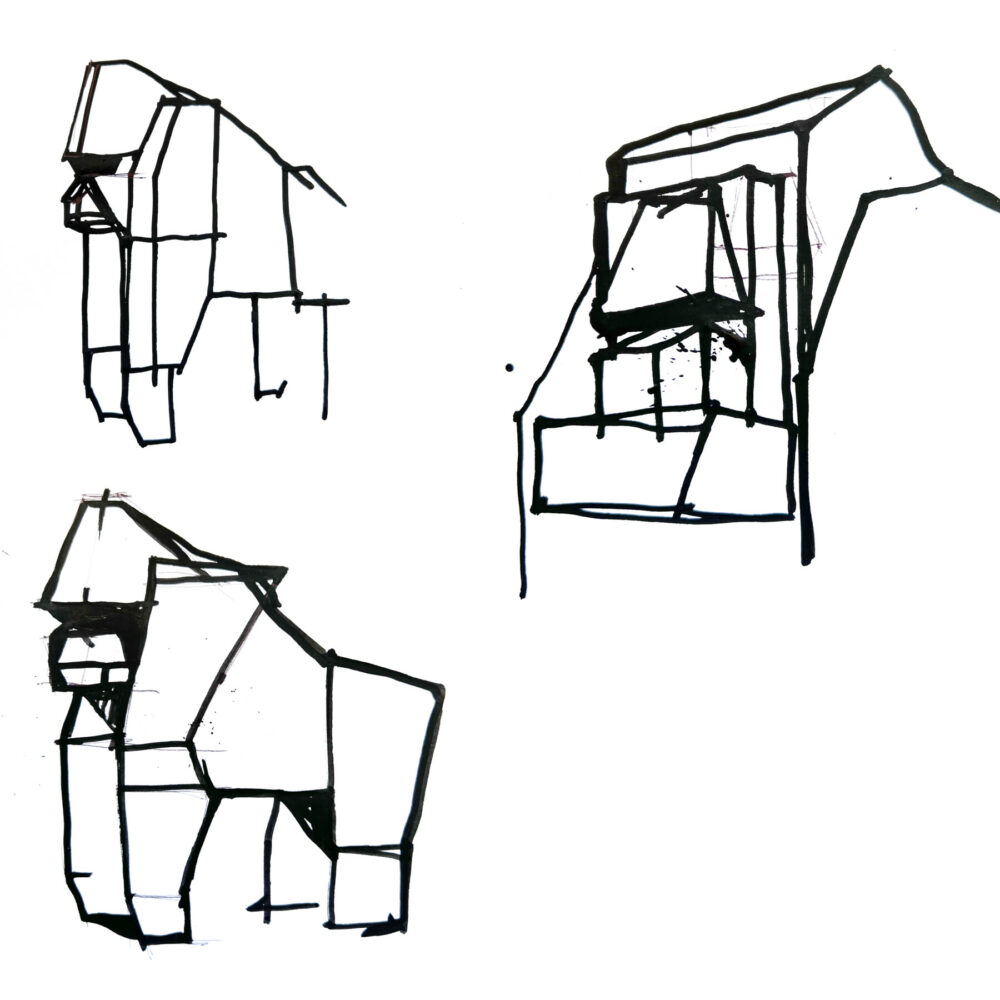 The design is simple and geometric. The challenge was how to evoke the size and proportions of the impressive West African gorilla, using just a few features.
The Beast is the result of an entirely artisanal work.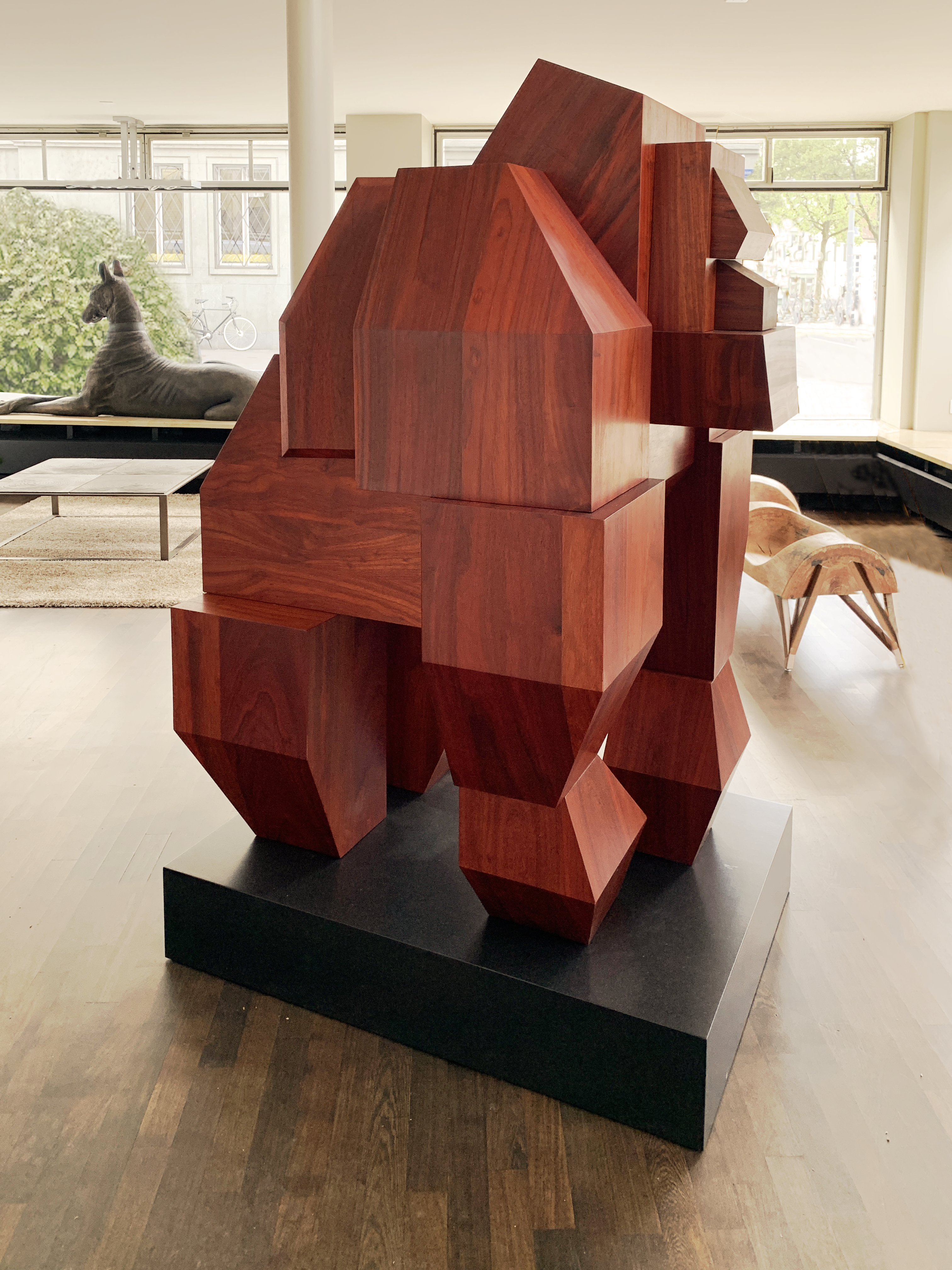 Exhibition at the HC GALLERY
Elisabethenstrasse 19, 4051 BASEL (S)
Thanks to Stéphane Glannaz, Gaëtan Nozet, Nathalie & Stéphane Coulot.