The Château de Germigney, an old hunting lodge, has recently welcomed two Michelin star chef  Steven Naessens aboard.
Our challenge was to create an emblematic figure which encapsulates both the hotel's age-old charm, and the arrival of the chef's contemporary, involved cuisine.
We have swapped the tired hunting trophies of the neighbouring lounge for the majestic figure of a stag, welcoming the guests.
Its creative principle is based on deconstructing and reconstructing style furniture. This bespoke piece combines pure geometric objects and antique casting in order to relate the château's long history and extraordinary culinary innovation.
The  larger-than-life sculpture overlooks the reception's main desk.
It contains a number of drawers and secret compartments, as well as all of the hotel's 27 room keys.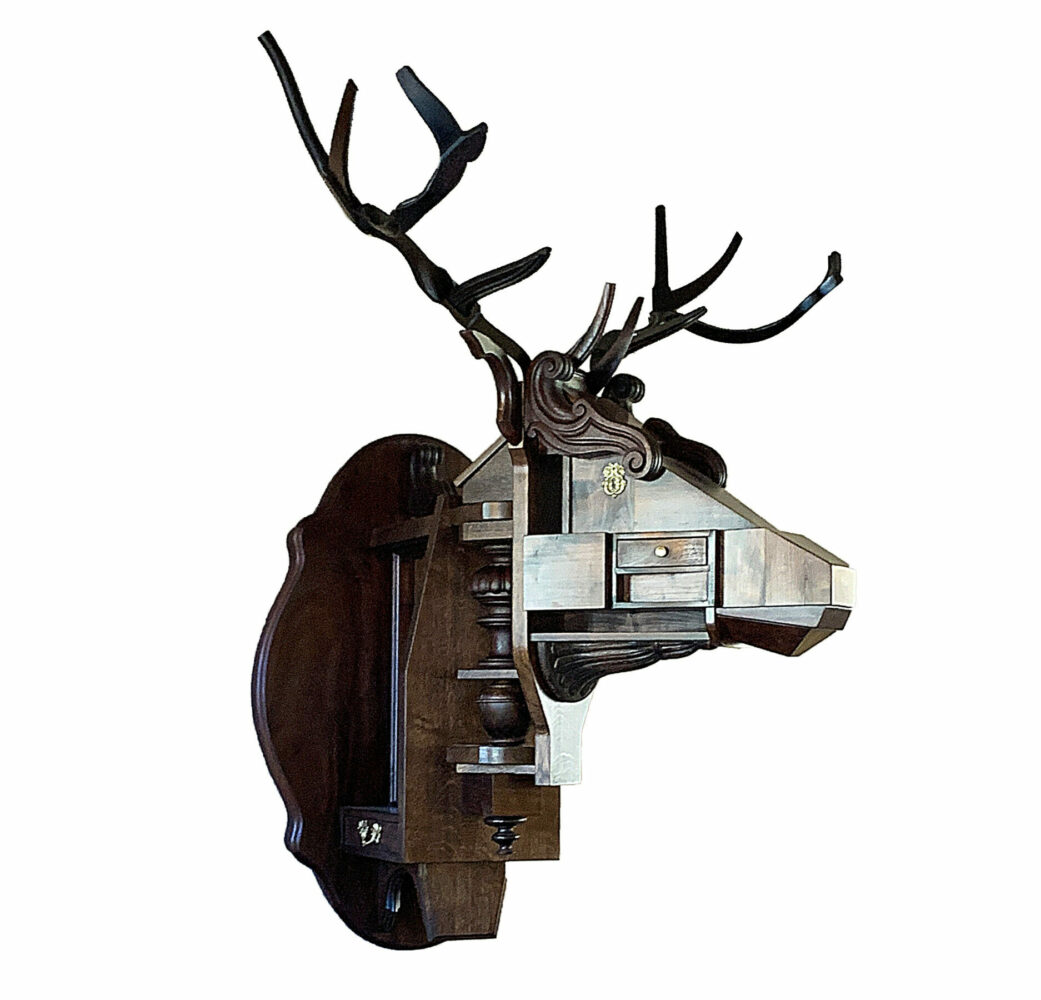 Éloi is made up of various pieces of period furniture: the antlers from a Regency armchair frame, the breast from a Louis-Phillipe table, and the pieces which form the head are Empire style components.
Éloi overlooks the reception desk.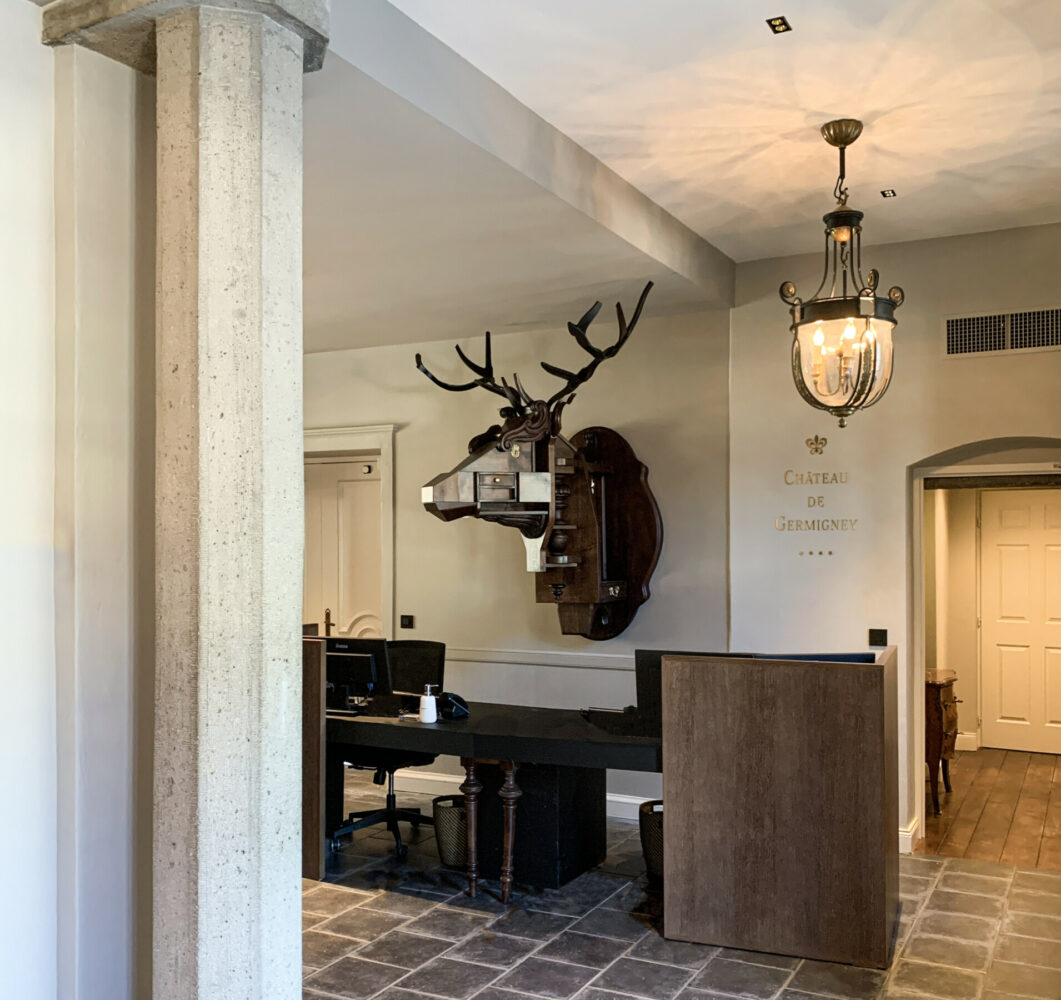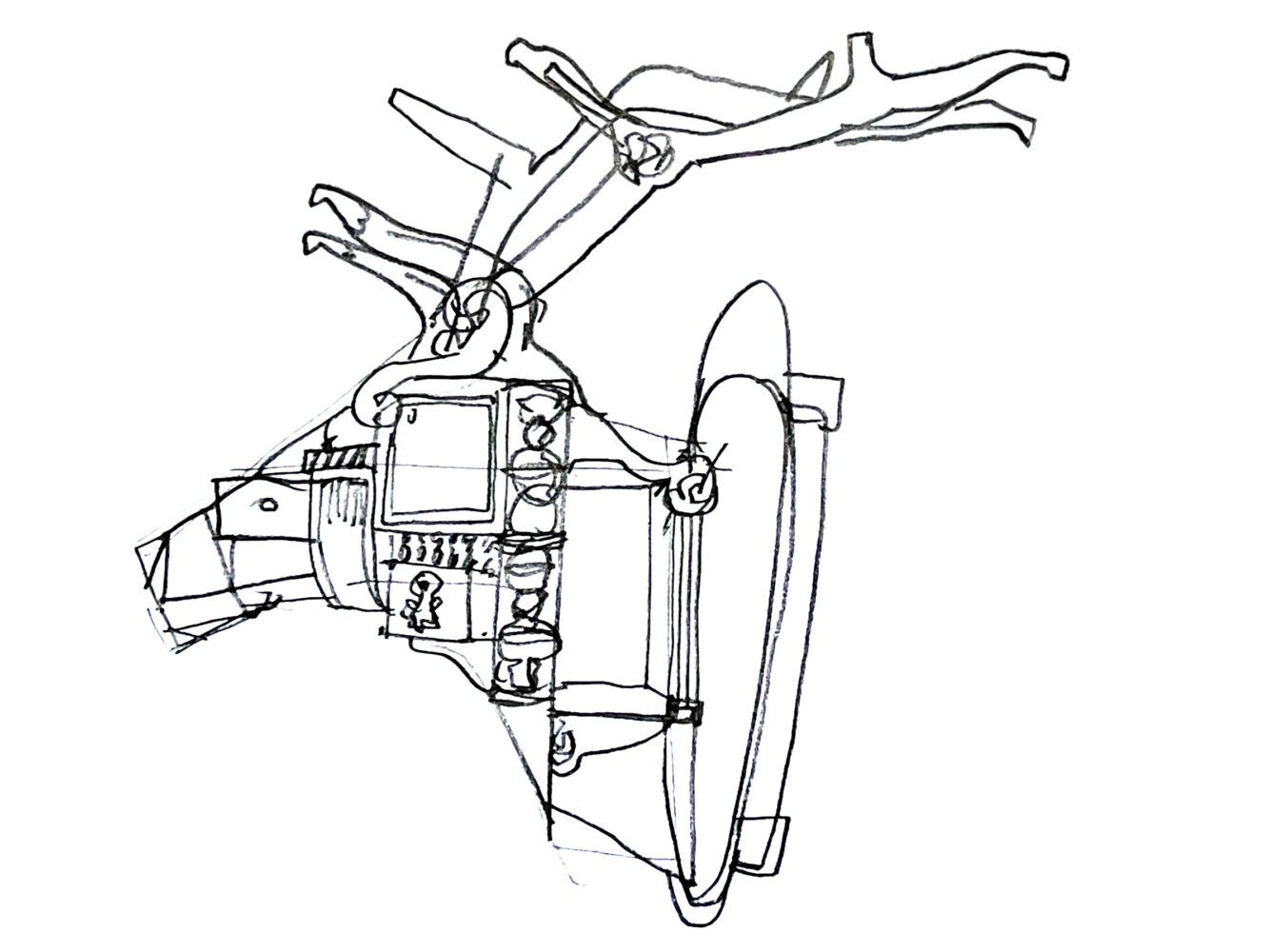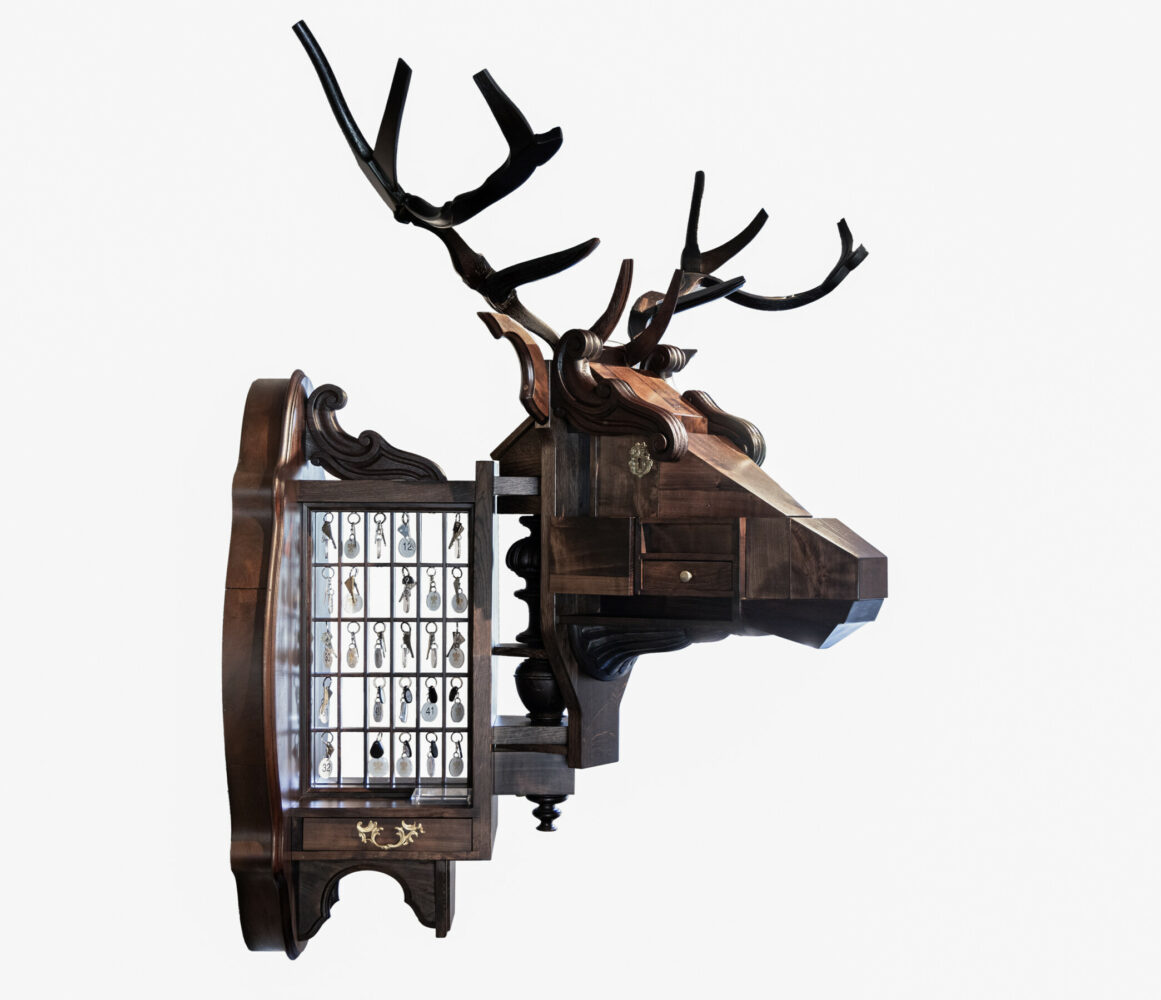 Its neck accommodates the keys to the hotel. Several secret compartments and storage spaces are concealed throughout the structure.
The head's axis pivots around the pieces making up the neck, allowing us to change the position of his gaze.
Photography by Yoan Jeudy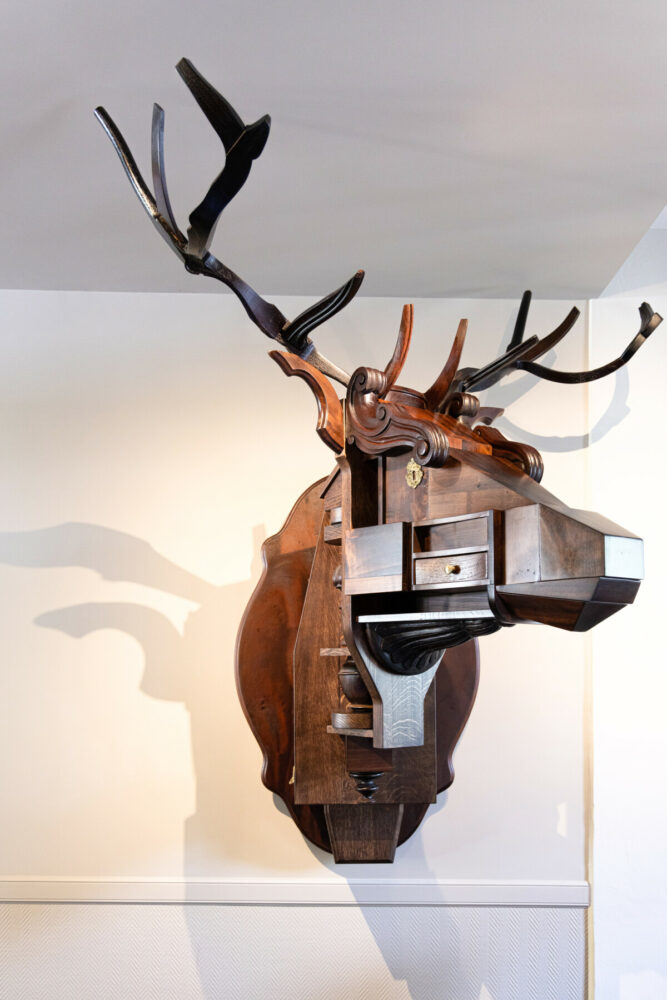 Each piece of furniture was scanned in 3D using photogrammetry. We were thus able to assemble the pieces virtually before going into the workshop. A soda blasting step in the organisation TRI's workshop (French postcode 25, in the Doubs region) meant that we could remove any trace of old varnish.
CHÂTEAU DE GERMIGNEY
5* HOTEL •  2* FINE–DINING RESTAURANT • SPA
RUE EDGAR FAURE
39600 PORT-LESNEY
Thanks to Jocelyn Gelé, Gaëtan Nozet, Rémi Joaillier, Damien Faivre & Stéphane Besnard.