From the trees' timidity…
Shyness in botany is a surprising phenomenon by which some trees maintain a certain courteous distance between each other around their foliage. Crown shyness, which scientists have struggled to explain, produces fascinating delineated edges. 
The design of the seats, inspired from aerial shots of the tree canopy, seeks to create different curved pieces between the individual chairs. Their complementary form allows the way people meet in a space to develop. The seats adapt to an infinity of configurations.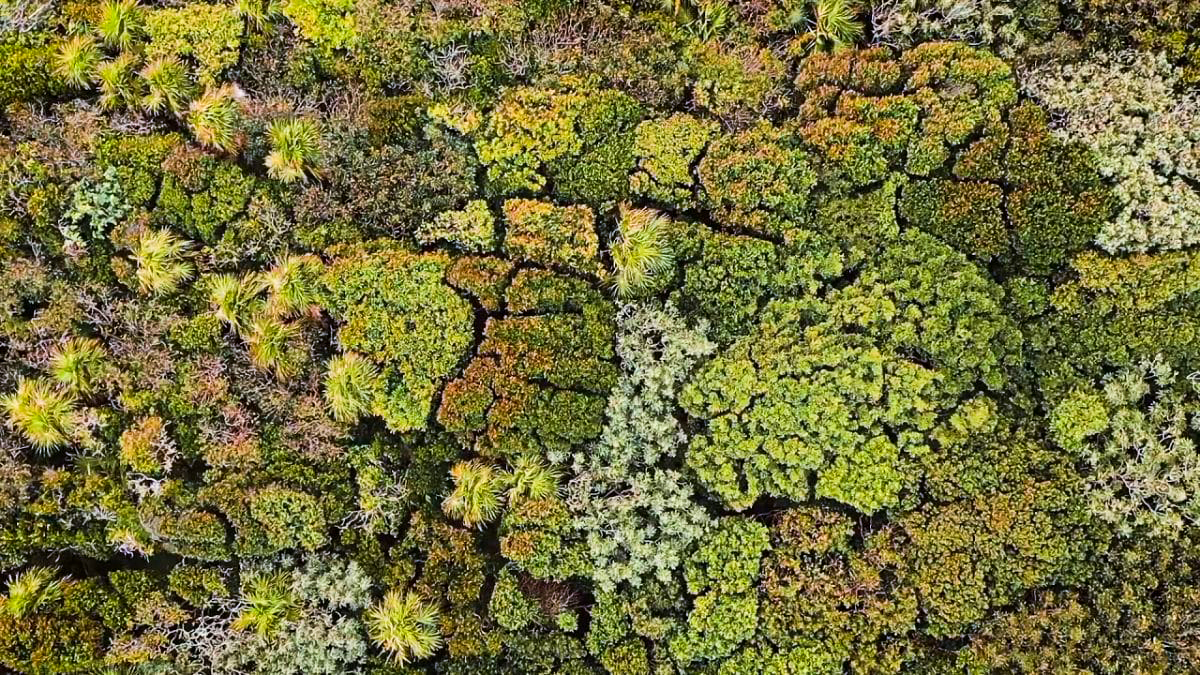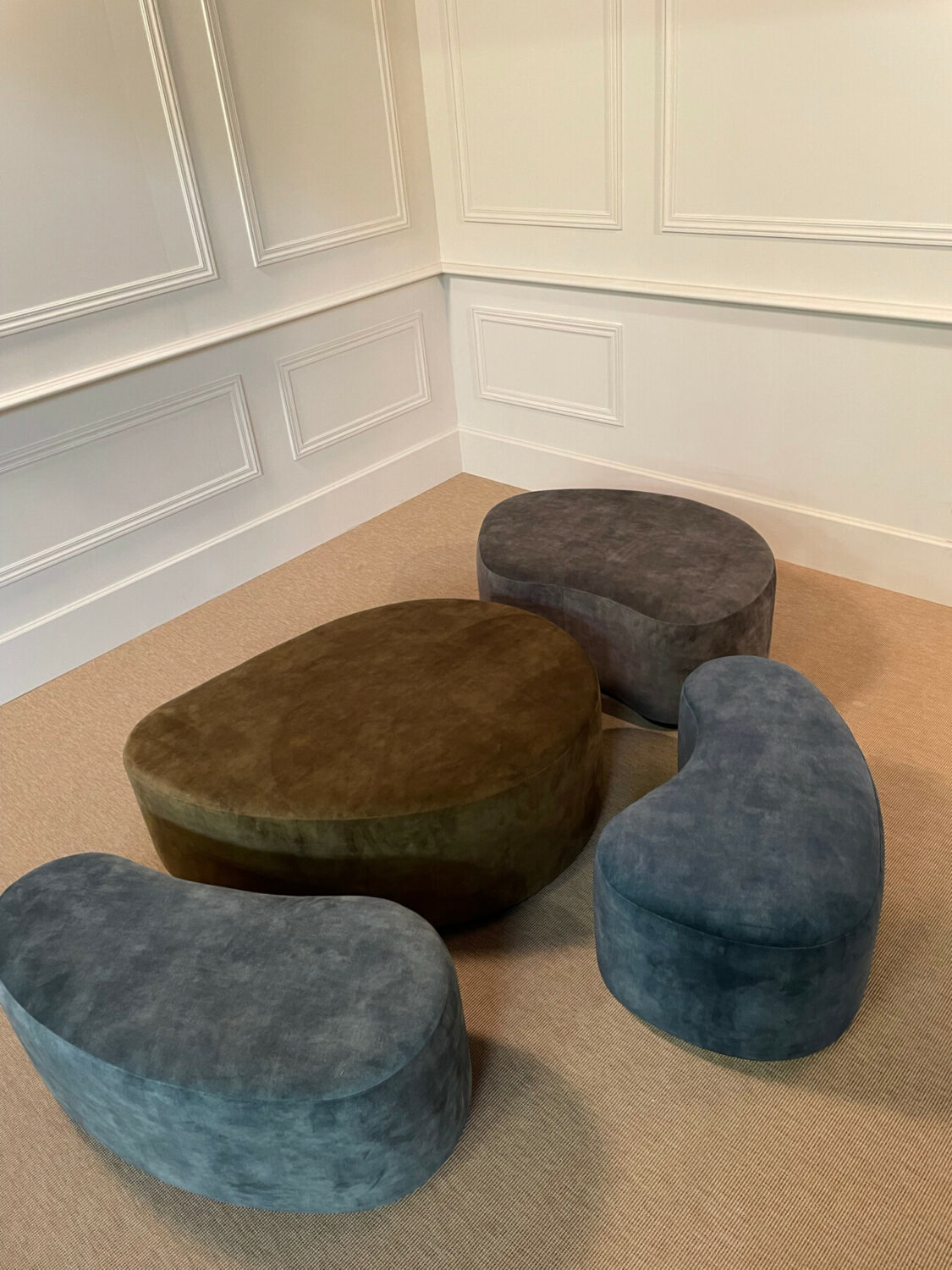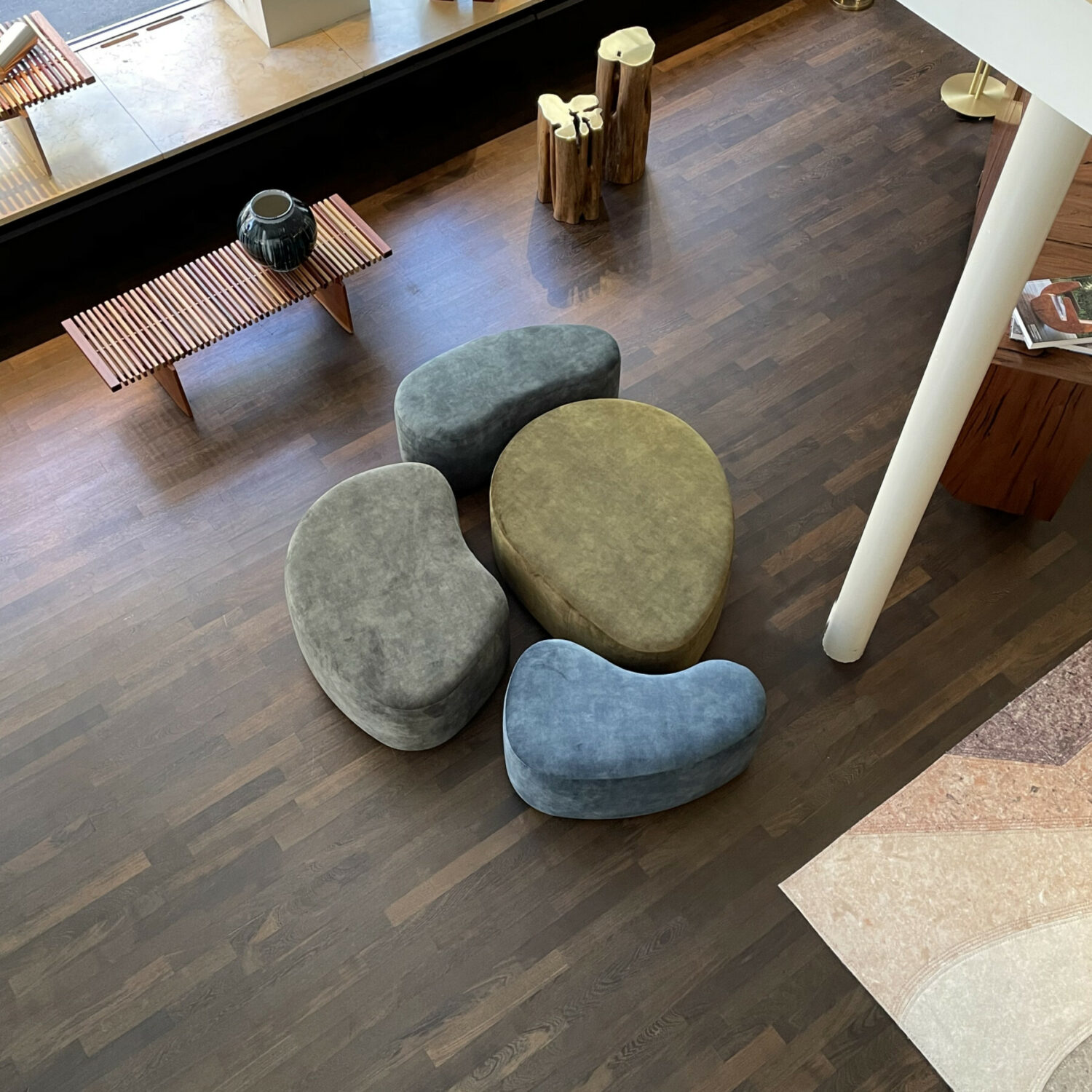 The canopy becomes a surface for relaxation, adapted to the user's desires.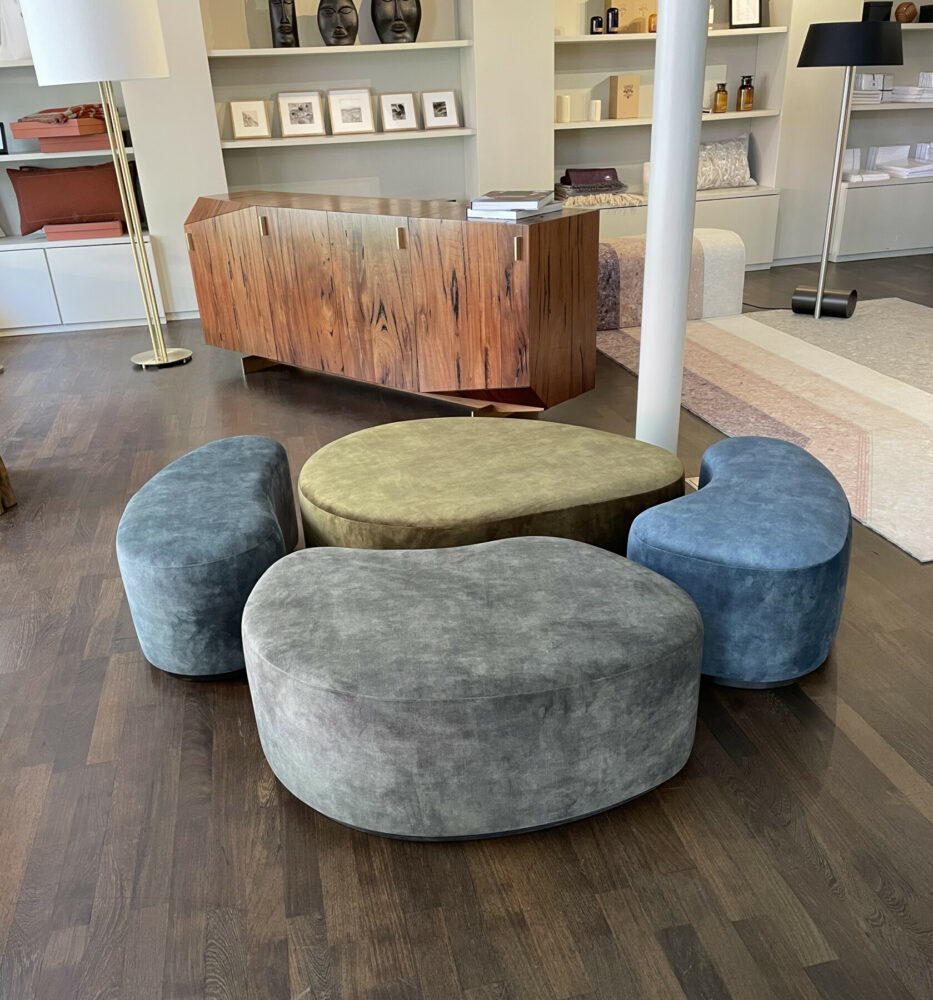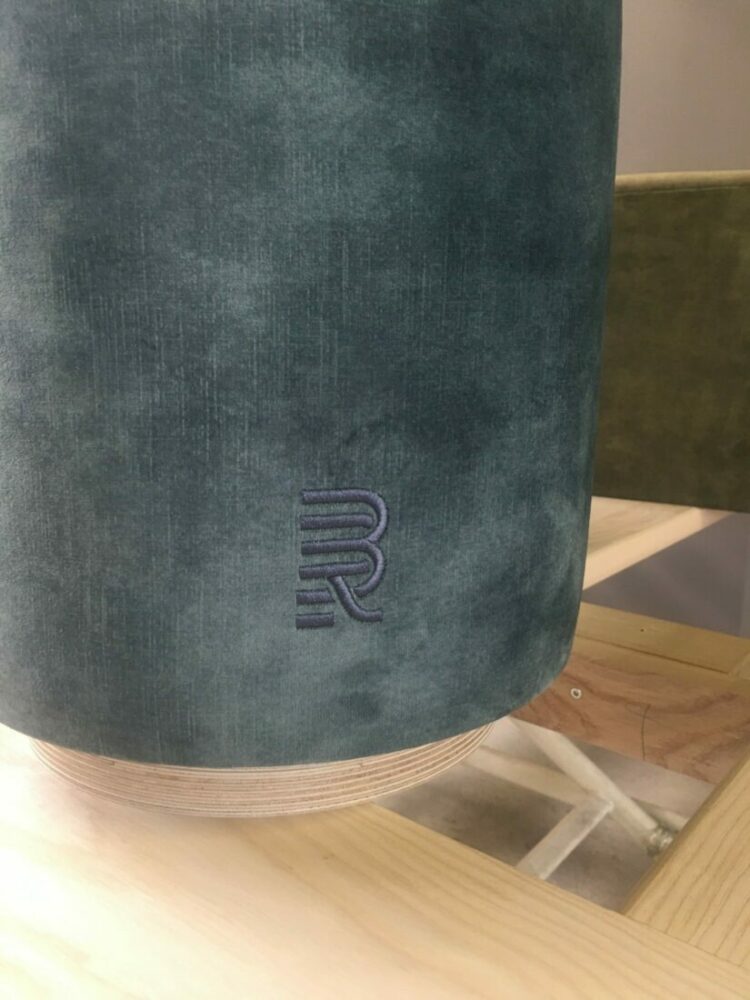 Thanks to Nathalie & Stéphane Coulot.